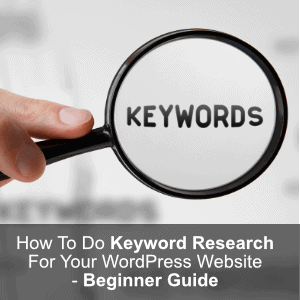 Hi There, moving on from our latest post on the Top 9 best blogging platforms. Today, we'll discuss an important topic on how to do keyword research for your WordPress site. So, let's get started!
Keywords, keywords, keywords…
These can mean life or death for a blog/website, regardless whether it is a new or an old blog/website. This is because, in order for search engines to pick up on your website, they need to find you through the keywords your website is optimized for.
If you do not have appropriate keywords or are not optimized for those particular keywords you'd like to rank for, your site will not be seen anywhere near the top of search engine rankings. Blogs, and websites for that matter, are ranked on how relevant each entry is to a user's search.
In this day and age of instant gratification, people do not always have time to go on to the second page of search engine ranks, therefore the higher you are in the ranks the better.
Thus, we enter the field of search engine optimization, which includes on-page SEO and off-page SEO elements. This industry is based on finding ways to rank as high as possible in search engine rankings. There are many ways to accomplish this, and whereas there are marketers who dabble in dubious ways to achieve their goal, the best way to maintain consistent rankings is to pull up your sleeves and do the work.
To better understand how to approach this, we will look at how to search keywords for your WordPress site. We will also look at what a focus/target keyword is, and why it is important to have focus keywords. We will talk about what is keyword research and what needs to be done in order to get the best keywords. We will also take a brief look at what keyword spamming is and we will check out some of the best and free Google keyword research tools there are.
How To Do Keyword Research For Your Website?
Researching the right keywords for your website is one of the basic SEO requirements that all businesses should follow. By having a group of targeted keywords for each web page, you are ensuring your site ranks well on the search result. This helps drive targeted traffic, which, in turn, helps boost your ROI. If you want to learn how to do keyword research, then this post can help you. Starting with what is keyword research, this guide shows you how to choose keywords for SEO, enabling you to find the right keywords for your website that'll help grow your online business.
A. What Is A Focus / Target Keyword?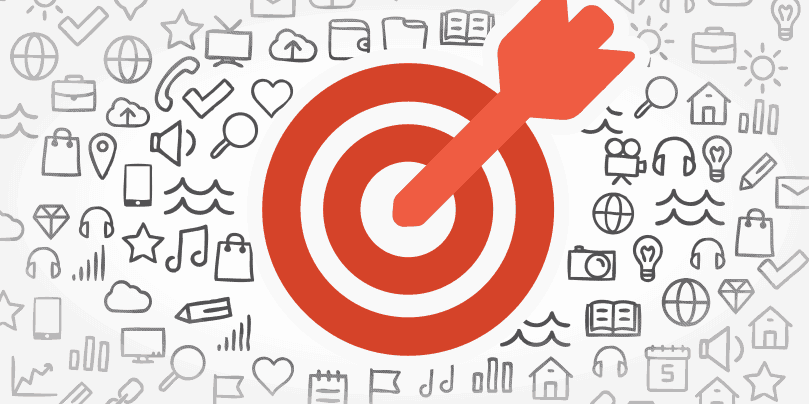 If you want to start an online business, then there is no dearth to online business ideas that make money. However, to ensure your site drives enough traffic and sales, you need to define your target market and focus on target keywords.
A focus keyword or a target keyword is a set of words that are associated with your website that make it easier for your blog to be seen/found online. This is the easiest explanation. However, keywords do more than just connect you with your readers.
From a writing perspective, they help you as a writer to focus more on the content, assisting you to write content that has your end in mind. These focus keywords are the words that make your blog post more visible, by making sure you stick to your intended objectives.
A big failure by many new bloggers is to hear the phrase SEO, and think that you have to cram as many keywords into a given post. This is one of the grave SEO mistakes because if you fill your post full of keywords, search engines will block your site from ranking for those keywords you're targeting and you will definitely lose out on top spots for what might be very lucrative places on top search engines.
Thus, in order to achieve better ranking, you need to make sure your blog post has appropriate LSI keywords and phrases.
B. How To Choose Keywords for SEO?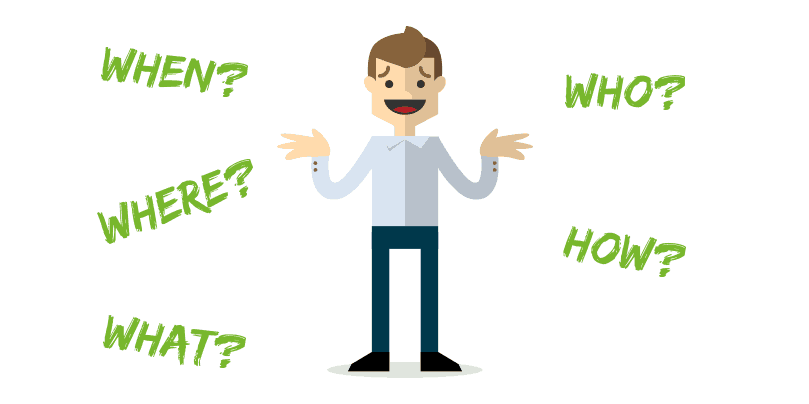 Now that you understand that you need keywords and phrases, you might, however, not know how to find the best keywords. The answer to this is very simple.
In order to be able to find and use the correct keywords for your post, you need to do keyword research. This will help you figure out what keywords have high search results but low competition. There are many tools on the market right now aimed at keyword research. These tools can show you what keywords are searched for the most, as well as what questions are frequently asked by people. From this, you will be able to get ideas for your content, as well as know what keywords to use in your content.
Before we dig into how to choose keywords, let's first look at the difference between WordPress categories and tags.
Categories are very broad descriptions or groups of your posts. They give a very general idea of what the post is about. As an example, let's take the category, the Philippines. There can be a lot of posts in this category. They can also be hierarchical, which means that you can create sub-categories.
Tags, on the other hand, have more specific details. They can be seen as micro-data about your post. An example would be Philippines travel, Philippines boat trips. These are not hierarchical though. A big difference between the two is that you have to categorize your posts, but you do not need to tag them. Tags do not need to be very nichy such as Philippines travel, Philippines boat trips. This is where the keywords come in, which are the specific search items people search for. Be careful how you use them, they are not always interchangeable.
Now that we are clear on the differences between the two, let's look at how to find keywords. The simple answer is that you have to do your homework. People are always searching for content and search engines track what keywords are used. They also track how often the keywords are used. In order to pick a quality keyword or phrase, you have to see which keywords are being searched the most.
Website, web site, websites are all basically the same thing.
However, the number (search volume) of people searching for each is different. You are probably thinking, "well, then how on earth do I do keyword research? Well, worry not, as we will show you precisely how to search for keywords and choose the right set of keywords for your website.

C. How To Do Keyword Research?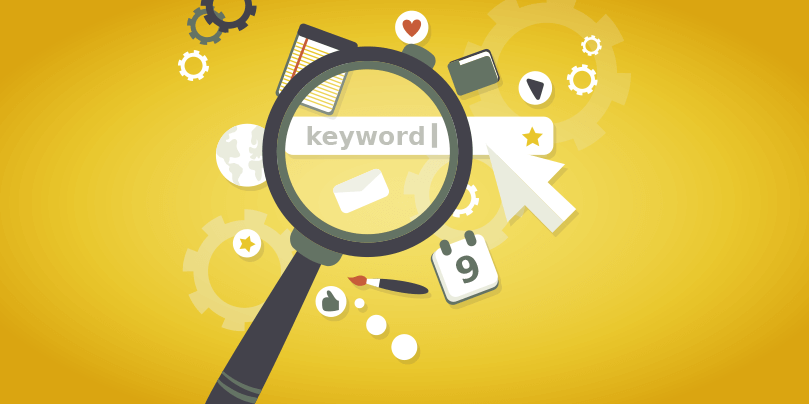 As mentioned earlier, there are many tools out there to help you do keyword research. They not only offer you possible keywords and key phrases to use, but also tell you how often those specific words and phrases have been searched for. These are powerful tools, as they will help you find the perfect keywords and let your work shine and rise through the search engine ranks.
It is important to note that you should be very consistent with your keyword use within your posts. The words may mean the same thing, but if you use the words inconsistently you will be splitting your search focus and thus, will not rise in the ranks as fast as you would hope.
Key phrases are important, as they will also let you find long tail keywords. These are longer keywords that are more specific and are most often than not used close to the point of purchase.
An example of these are phrases like: "how much is a ticket to the Philippines" or, "the 11 best places to visit in Johannesburg". You can use these phrases to find keywords.
Google AdWords has an excellent keyword planner which will be discussed later. This tool is free and it will let you research which keywords would work best for your particular post. Whether you are a new or experienced blogger, it would be a big mistake to not take advantage of this great tool.
There are other keyword tools out there that are paid version and you can use those as well. This largely depends on whether you're ready to shell out the money required to buy these tools. The most important thing is that you have to make sure to use one that works for you. If you do not like it, no problem, since there are tonnes of others you can use.
Generally, there are three easy steps to follow when you are researching new keywords.
Start or Create a Seed List of Terms – This is the first list of keywords you wish to use and are merely the starting point. This list has to be very thorough as it should fully cover everything your post/web pages will be about. This list includes information that you garnered from researching your audience. After all, it is all about the audience. Questions to ask are, what are they searching for? You can also use tools to get more suggestions for possible keywords. Use tools like Ahrefs site explorer to see what keywords your competitors are using.
Build Your Keyword List – This is where you have to research how much those keywords are being searched and which would be the most appropriate to use for your post/ web pages. If you have keywords that can go together to form phrases that would be even better.
Refine Your Keyword List – This is where you look at all the data you have collected and then find the most appropriate keywords. Voila, you now have a set keyword list for your post/ web pages.
D. What is Keyword Spamming?
We mentioned this briefly earlier but it is so crucial that we will repeat it.
Do not keyword spam.
Keyword spamming is the process of stuffing as many keywords as possible into a post with no meaningful addition to the overall content. When you do this, search engines can pick up on it and this will do more harm than good.
If you have read our post on how to write a blog post, you'd know that keywords should be so well tied into your post and web pages that your readers would not be able to tell it is a keyword. This is what to aim for.
To find keywords for websites, you need to, first, do your homework and find out which keywords are hot and are being searched for the most. Then write content for web pages and post using the chosen keywords as much as possible, but also take care that they do not stick out. This is the path to success and away from the dangers of keyword spamming.
E. Top 5 Google Keyword Research Tools
Now it wouldn't be fair of me to introduce you to the magical world of keywords and key phrases and then not give you a list of keyword research tools you can try and use for your website. There are more and more tools out there to help show you how to choose keywords. For today, we will look at free keyword research tools like Google Adwords Keyword Planner, Google Correlate, Keyword In, Soovle and finally we will look at SEO Chat Suggestion Keyword Finder.
You can also make use of Quora for keyword research. Read here to know more.
As if this is not to be expected, Google is at the top of the list for best keyword research tools. The tool has a long-standing history in the keyword research world and it is the first tool beginners use when learning how to do keyword research. It is not only great and applicable to novice website and content creators, but it can also be used to direct and manage change and growth for those who have been in the game for much longer.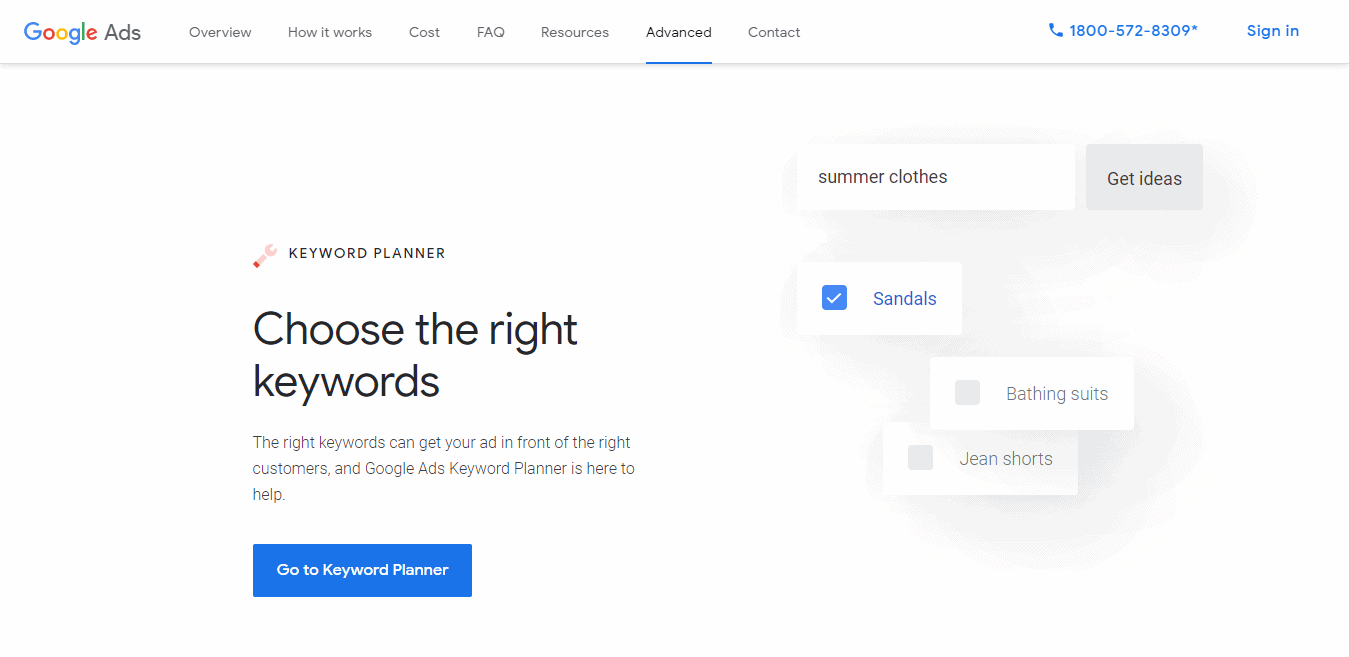 The fact that it is linked to Google, one of the biggest, if not the biggest search engine out there, makes it that much more powerful and useful as a keyword planning tool. To me, the best thing about this keyword research tool is its simplicity. It doesn't have many bells and whistles, but it does its main function well.
Talking about those bells and whistles, with Google Adwords Keyword Planner you not only get your search terms, but it also gives you other ideas in terms of which keywords to choose in order to drive traffic your way. I love statistics and with this Keyword Planner, you will get average monthly search stats, so that you can see how often people have searched for your chosen keywords.
To say that Google changed the online search game is an understatement. This is why it is the most popular search engine out there. Google is also the search engine one is most likely to focus on when optimizing their website for search engines.
So why mess around with other keyword research tools when you can get your SEO advice straight from the source. Google Trends is one such keyword research tool. Content creators often times underestimate the value of this tool.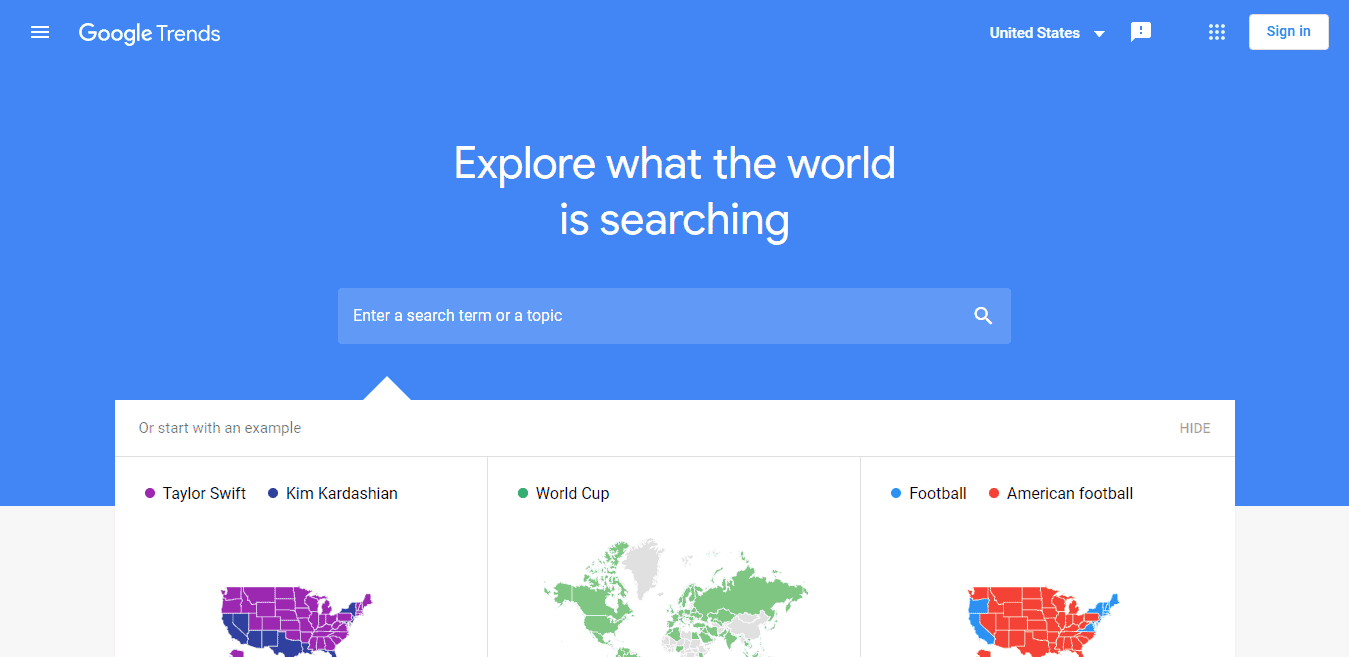 The power of this tool comes from its ability to give you a large keyword list. As the name infers, this tool is all about finding keywords that correlate to the ones you type in. So it looks for keywords that are searched together. As you use your focus keywords to check out what correlating keywords are out there, this tool will let you create a larger list. If you ever find yourself out of ideas, you can always pull yourself up by using this tool.
When I saw this tool, I thought it was possibly the simplest to use keyword research tools I had ever come across. Keyword In is an easy to use tool that will help you combine keywords easily. It is the perfect tool for those who would like to learn how to do keyword research. Once you have your seed keywords, also known as long-tail keywords or key phrases, you can plug them into this simple keyword research tool.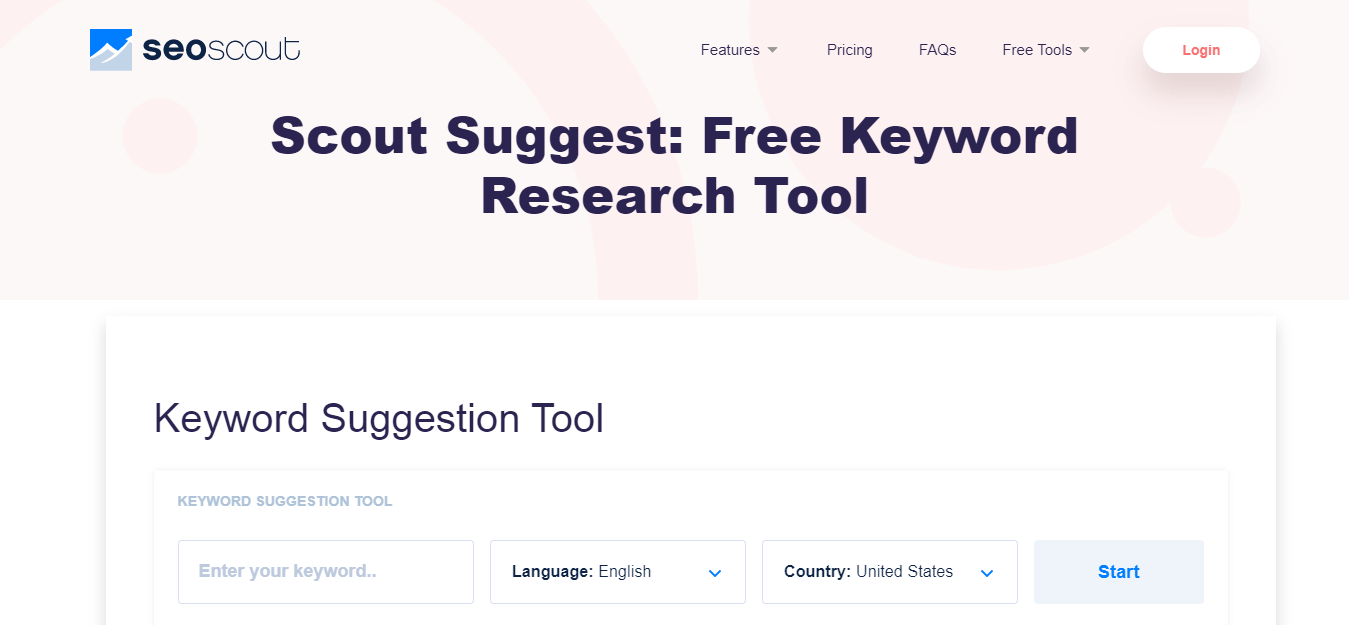 This all takes no longer than a few seconds. It is a simple three step:
First key in the keywords.
Then choose your options and
Finally, generate results.
That is it and you are set!
If the results are not to your liking then you can very easily go back and change your long-tail keywords. As an added benefit, the more you do this the better and more specific your results will be.
If you are like me and love simple and easy to use tools, then this is the ideal tool for you. When starting a website, it is more important to focus on getting and using your keywords for your content. It would be ill-advised to spend all your time trying to figure out an overly complicated tool instead of actually using it.
Google being Google has a few hidden features. Using the auto-complete feature to generate keywords is a feature hidden in plain sight. Go ahead on to Google and type in the beginning of the possible focus of your content, and watch as Google gives you some of the most popular searches around that beginning keyword.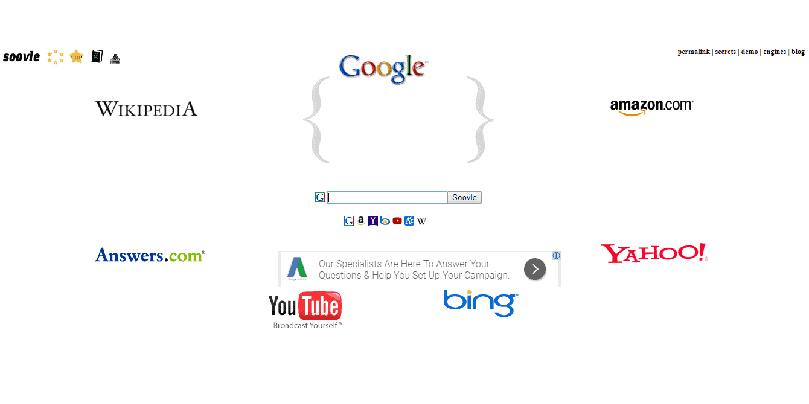 Soovle takes this and then expands it so that it is not only Google autocomplete suggestions, but it also includes suggestions from other search engines. These search engine sources include but aren't limited to Bing, Yahoo, YouTube, Wikipedia and many others which are not that popular.
The best thing to do is to try different kinds of keywords. It is that simple and efficient. It should be noted that you will not get the most advanced search results, however, you will find suggestions and because you can use multiple sources you will be able to see the keywords that are strongest across different search engines
Last but certainly not least comes the SEO Chat Google Keyword Suggest Tool. This keyword planner is a contender in the best keyword research tools list because of its unique three-level approach. You have level one for basic results and as you go up with the levels the more insight you will get. Also important is the fact that each level corresponds to the preceding level. This gives you greater insight and helps you find some excellent results.

Stepping into the SEO arena as a new blogger can be daunting, but at least you'll be stepping in with clear knowledge of keywords/key phrases as well as good keyword research tools. With this, you are well on your way to slaying it in the blogging community.
That about sums up on how to do keyword research for your WordPress website. Creating a WordPress website is easy but ensuring that it is profitable requires hard work, with the implementation of the right target keywords being top-priority.
The above blog explains in simple terms how to choose keywords through proper research and also provides you with effective Google keyword research tools. Thus, hope you make the most of this article and get your set of keywords for each web page right, which, in turn, will help you obtain more organic traffic and will help boost your ranking.
As always, if you are in need of domain or hosting for your website, then do check out our reviews of the best web hosting companies in India.