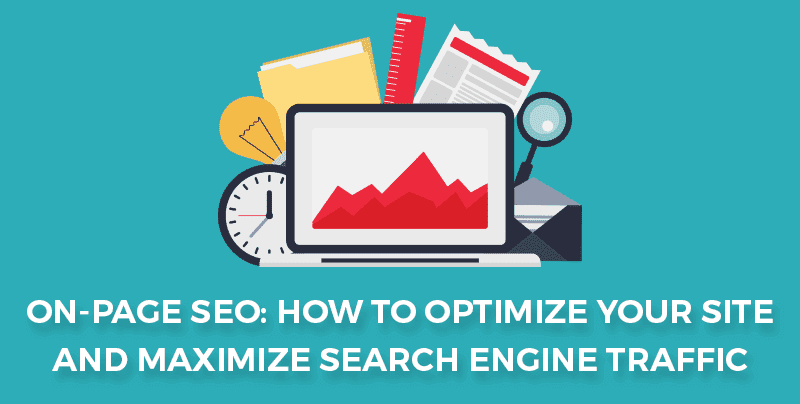 If anyone tells you that SEO doesn't matter anymore, he's wrong. Over the last few years, Google has introduced a number of algorithm updates that have changed the way SEO worked.
But that doesn't mean it's dead. In fact, it's more alive than ever before. Because now, search engines are much more intelligent and cannot be fooled by keyword stuffing or duplicate content anymore.
That is why it's so important for you to understand exactly how you can still optimize your content for search engines and drive more traffic to your website.
Broadly speaking, we can divide SEO into three categories: On-Page SEO, Off-Page SEO and Technical SEO (Google uses more than 200 ranking factors while evaluating websites)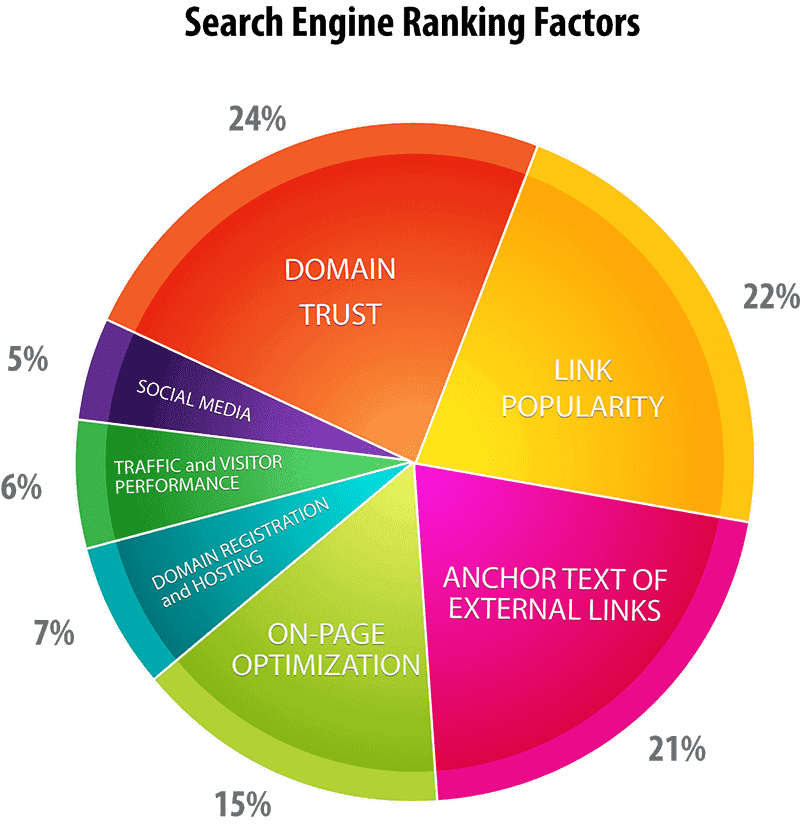 How On-Page SEO Can Help You Optimize Your Site?
One of the best techniques that can help you to optimize your site is on-page SEO. From using SEO-friendly URLs and optimizing meta tags to alt tags for images and smart interlinking to increase dwell time, with the proper implementation of on-page SEO factors, businesses can not only drive organic traffic but also boosts their site's ranking and conversion. As such, here is a detailed article on how on-page SEO can help you optimize your site and maximize its search engine traffic. Read on!
On-Page SEO – Optimize User Experience and Delight Your Visitors
Despite so many Google algorithm updates, on-page SEO still remains fundamentally the same. If your website and content are designed with the end-user in mind, your on-page SEO score will always be high.
Because providing relevant, high quality and accurate search results is one of Google's core objectives. In fact, user experience is the number 1 point in Google's philosophy. So much so, that it even introduced a penalty for websites that were not responsive. Read Why Responsive Websites are Must for further understanding.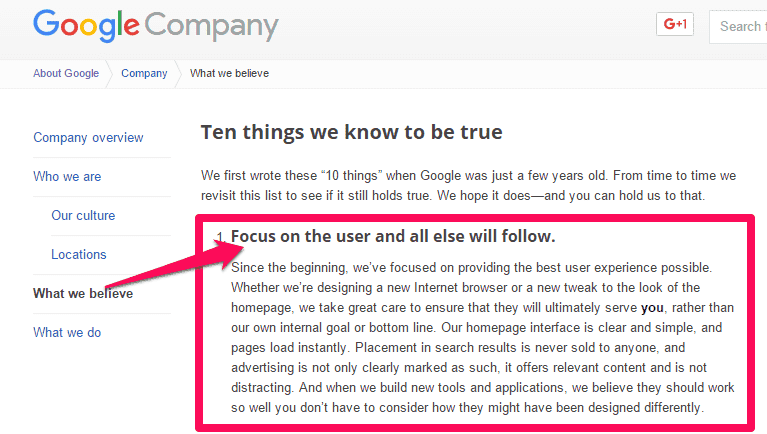 Google wants to help its users find relevant information quickly. The closer you align yourself with Google's objective, the better results you'll get.
That is why SEO experts tell you to write for humans, not Google. And that is why practices like keyword stuffing, irrelevant back-linking and using duplicate content don't work anymore. Because they hurt user experience.
Keeping this fundamental principle in mind, here are some of the most effective on-page SEO techniques that help Google understand the value of your content and rank you accordingly.
Every time you publish a new piece of content, quickly go through this list to make sure you've covered all bases.
1. Use Short, Keyword Rich and SEO Friendly URLs for Your Site
Does your page URL look like this?

If yes, you need to change it right away because it tells Google nothing about your page. This can have a direct impact on your rankings.
An SEO friendly URL gives a clear hint to Google and your visitors about the content of the page. It includes your primary keyword and immediately tells your readers what's inside. Google considers keywords in URL as a relevancy signal and even highlights the search keywords in SERPs.

Using keyword-based URLs is also important because sometimes when people link back to your site, they use your URL as the anchor text. If your URL has keywords, it'll still give the user and Google a pretty good idea about your content.

But if your URL is just an ugly combination of numbers, you won't get much benefit from the backlink.
So make sure your URL is based on primary keywords and not some useless numbers.
But even when you're using an SEO-friendly URL, make sure it's not too long, because Google gives more importance to the first 3-5 words in the URL. The rest is of little use.
For example, this is the URL structure that even some leading experts use on their blogs.
While there's no major harm in using this structure, it's even better if you could limit the URL to just 3-4 keywords that best describe your content.
Here's a good example on the Buffer blog.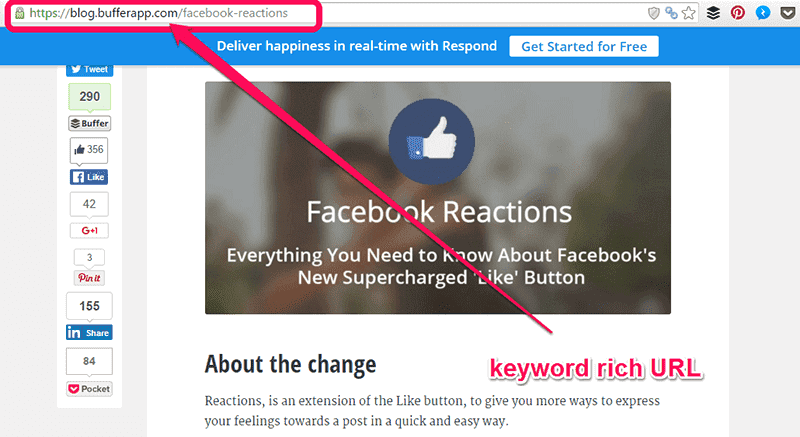 Since the Hummingbird Update, URLs are not as important as before.
But they still matter.
So make sure you optimize them with your main keyword.
3. Optimize Your Meta Description to Maximize CTR
The meta description of your page doesn't have a direct impact on your search rankings. But it's still very important for your click-through-rate.

The meta description is like your sales page copy. You need to write an enticing description that catches the reader's attention and makes him click your link.
Studies show that using your primary keyword or its synonyms in the description improves click-through-rates. But if you're not sure how to write the meta description for your page, there's a shortcut.
Look at the Google ads for your target keyword. Ad descriptions are usually optimized for best CTR after dozens of tests.
For example, if your content is about "hair loss cure", these ads show up when you search for the term.

From the copy of these ads, note down the main keywords that you can use in your own meta-description.

The ad copy shows that these keywords are tested for high CTR. So using them in different combinations to create your own meta-description will give you a good chance to increase your click-through rate as well.
5. Use Your Target Keyword in H1 and at the Beginning of the Page
Several studies show that using your primary target keyword once in the first 100 words of the page can have a positive impact on your rankings.
Including your primary keyword in the upper section of your content not only gives Google a strong signal about your page content but also catches the attention of your readers and makes them read further.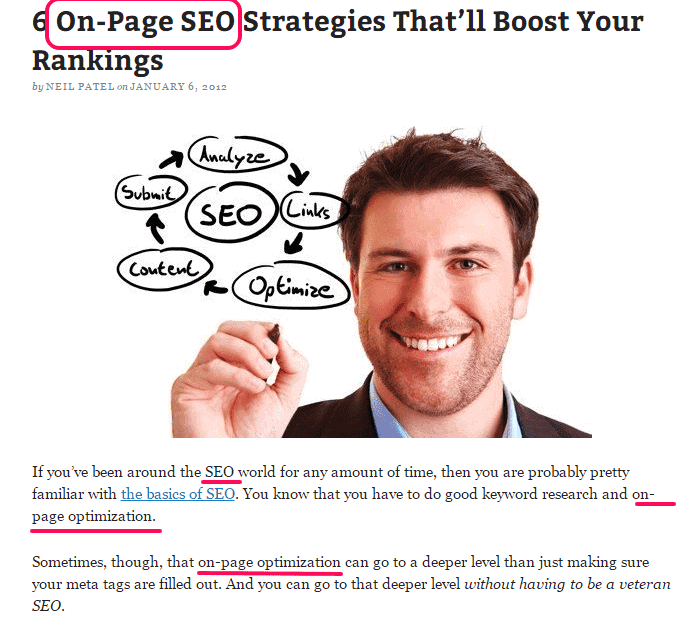 But make sure you don't overdo this and end up getting penalized for keyword stuffing.
In fact, it's a good idea to use a couple of natural variations or synonyms of your primary keyword in the opening paragraph to make your content look natural.
For example, in the image above, the primary keyword is "On-Page SEO", but look how they've used natural variations of the primary keyword (on-page optimization, basics of SEO, etc.) instead of using the exact match keyword.
Also, make sure that your main keyword is used as an H1 heading in the post and at least once with an H2 tag. This is another relevancy signal for Google and helps it rank your site better for your target keyword.
7. Reduce Bounce Rates and Boost Dwell Time With Smart Interlinking
When a visitor lands on your site from Google search but immediately presses that back button, it sends a strong signal to Google that your content is not useful.
Google considers them bounced visitors, and if you have too many of them, your ranking is likely to suffer.
On the other hand, there's another factor that Google calculates called dwell time. It's the average time that users spend on your website before pressing the back button.
You need to cut down your bounce rate and boost dwell time.
You can do that by using these methods :


Overall, aim for 2-3 internal links to other pages on your site in every 1000 words.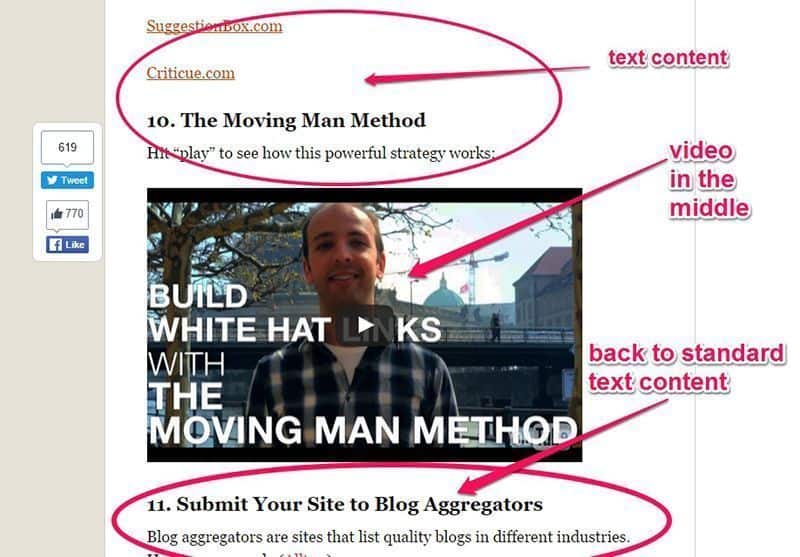 Although multimedia content doesn't directly improve your rankings, as I mentioned earlier, it impacts key ranking factors like bounce rate, dwell-time, time on site and user interaction.
So you need to make them a part of your on-page SEO strategy.
9. Link To Authority Sources and Sites to Build Rapport With Google
As I said earlier in the post, Google wants you to create well-researched and authentic content. That is why linking to higher authority websites using contextual links is recommended by Google.
Contextual links appear within your content body (unlike author bio links that are separate from the body). When you link to high authority websites, Google considers this as a reference for your content.
Generally, you should include 3-4 outbound links (every 1000 words) to higher authority websites. I say high authority because if you link to poor quality content or websites that have been penalized previously you can get penalized yourself.
So be careful while linking to any outside sources.
As a best practice, link to .edu and .gov domains or websites that are considered as an authority in your industry.
Although there's no direct relationship between social networks and SEO, but countless studies have seen an indirect relationship between the two.
Experts agree that Google uses social shares as a vote of confidence for your content (especially if your content is shared on Google Plus)
So just to be on the safe side, make sure it's easy for your readers to share your content. You can do that by using social sharing widgets like AddThis or SumoMe.
But limit the social sharing buttons to the social networks where you're most active. Research shows that by limiting options, you can actually get more people to share your content.

For example, Neil Patel found that decreasing the number of social sharing buttons on his site actually increased the average shares he got for every post.
Depending on your industry, chose 2-3 social networks that your audience is most likely to use.