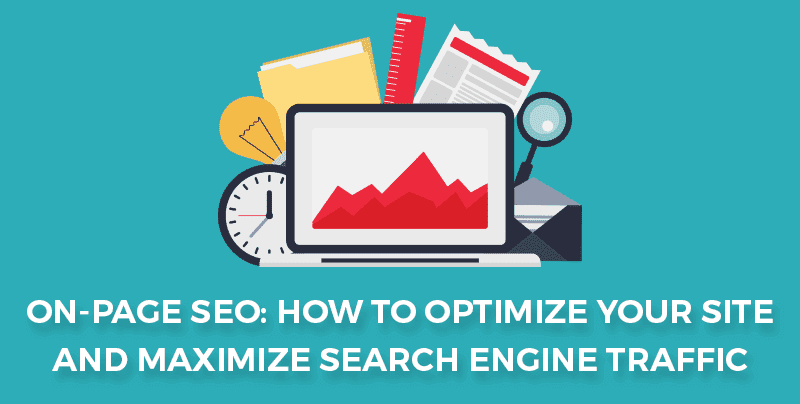 If anyone tells you that SEO doesn't matter anymore, he's wrong. Over the last few years, Google has introduced a number of algorithm updates that have changed the way SEO worked.
But that doesn't mean it's dead. In fact, it's more alive than ever before. Because now, search engines are much more intelligent and cannot be fooled by keyword stuffing or duplicate content anymore.
That is why it's so important for you to understand exactly how you can still optimize your content for search engines and drive more traffic to your website.
Broadly speaking, we can divide SEO into three categories: On-Page SEO, Off-Page SEO and Technical SEO (Google uses more than 200 ranking factors while evaluating websites)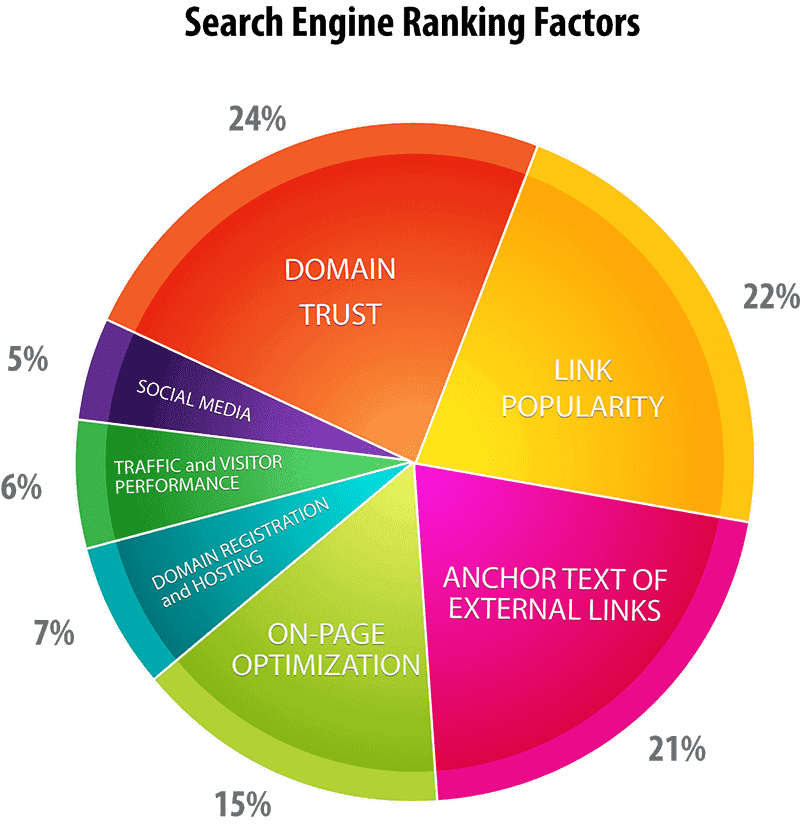 To help you understand each one of them, I'm writing a three-part series that'll cover each SEO type in detail. You may also checkout this post
Let's kick off this series with on-page SEO.
On-Page SEO – Optimize User Experience and Delight Your Visitors
Despite so many Google algorithm updates, on-page SEO still remains fundamentally the same. If your website and content are designed with the end-user in mind, your on-page SEO score will always be high.
Because providing relevant, high quality and accurate search results is one of Google's core objectives. In fact, user experience is the number 1 point in Google's philosophy. So much so, that it even introduced a penalty for websites that were not responsive. Read Why Responsive Websites are Must for further understanding.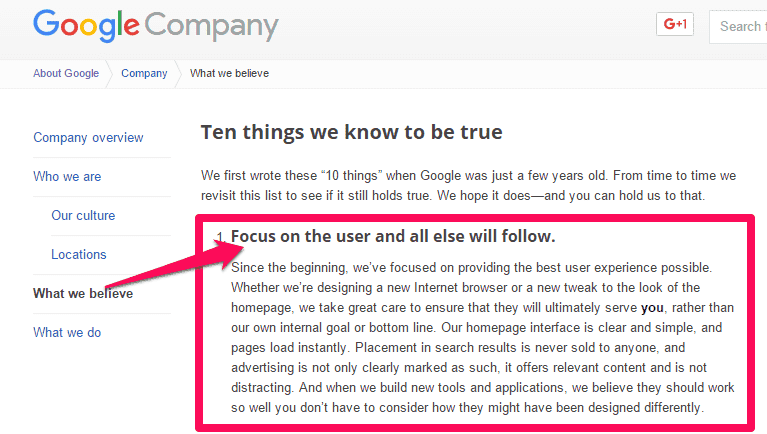 Google wants to help its users find relevant information quickly. The closer you align yourself with Google's objective, the better results you'll get.
That is why SEO experts tell you to write for humans, not Google. And that is why practices like keyword stuffing, irrelevant back-linking and using duplicate content don't work anymore. Because they hurt user experience.
Keeping this fundamental principle in mind, here are some of the most effective on-page SEO techniques that help Google understand the value of your content and rank you accordingly.
Every time you publish a new piece of content, quickly go through this list to make sure you've covered all bases.
1. Use Short, Keyword Rich and SEO Friendly URLs for Your Site
Does your page URL look like this?

If yes, you need to change it right away because it tells Google nothing about your page. This can have a direct impact on your rankings.
An SEO friendly URL gives a clear hint to Google and your visitors about the content of the page. It includes your primary keyword and immediately tells your readers what's inside. Google considers keywords in URL as a relevancy signal and even highlights the search keywords in SERPs.

Using keyword based URLs is also important because sometimes when people link back to your site, they use your URL as the anchor text. If your URL has keywords, it'll still give the user and Google a pretty good idea about your content.

But if your URL is just an ugly combination of numbers, you won't get much benefit from the backlink.
So make sure your URL is based on primary keywords and not some useless numbers.
But even when you're using an SEO-friendly URL, make sure it's not too long, because Google gives more importance to the first 3-5 words in the URL. The rest is of little use.
For example, this is the URL structure that even some leading experts use on their blogs.
While there's no major harm in using this structure, it's even better if you could limit the URL to just 3-4 keywords that best describe your content.
Here's a good example on the Buffer blog.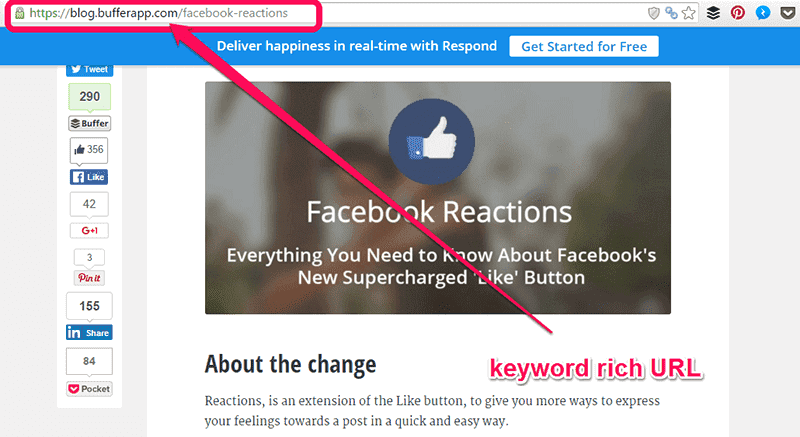 Since the Hummingbird Update, URLs are not as important as before.
But they still matter.
So make sure you optimize them with your main keyword.
2. Begin Your Page Title With the Target Keyword
When you're creating your page title, make sure your primary keyword features as close to the beginning as possible. You don't necessarily need to start your title with the keyword, but keep it in the first 2-3 words.
For example, if your primary keyword is on-page SEO, try keeping it close to the start of the title.
So instead of using the title, How To Create a Strong On-Page SEO Foundation
You can use, On-Page SEO – How To Optimize Your Site for Search Engine Traffic
If you search google with any competitive keyword, you'll see that most of the top results have their primary keyword at the start of the title.

However, don't do this at the cost of your core message. It's more important for your title to read well and make sense to the reader. So if you can't fit the keyword naturally at the start, place it where it makes more sense.
Also, make sure that your title is under 60 characters so that it is completely visible in search results. If it's longer, it's likely to be cut down in search results.
If you're using WordPress, you can use Yoast SEO to get a preview of your title. Otherwise you can use the Title Preview Tool by Moz.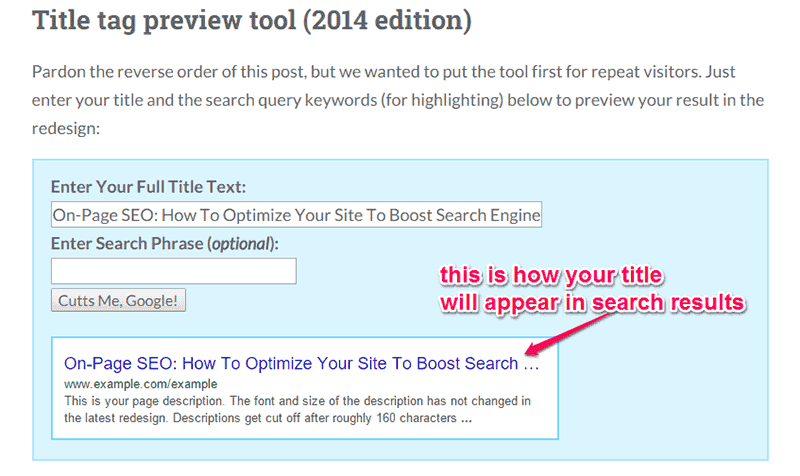 And before you finalize your page title, make sure it is appealing to your readers as well. You can use tools like Headline Analyzer by Co-Schedule to craft search engine friendly headlines that also appeal to your readers.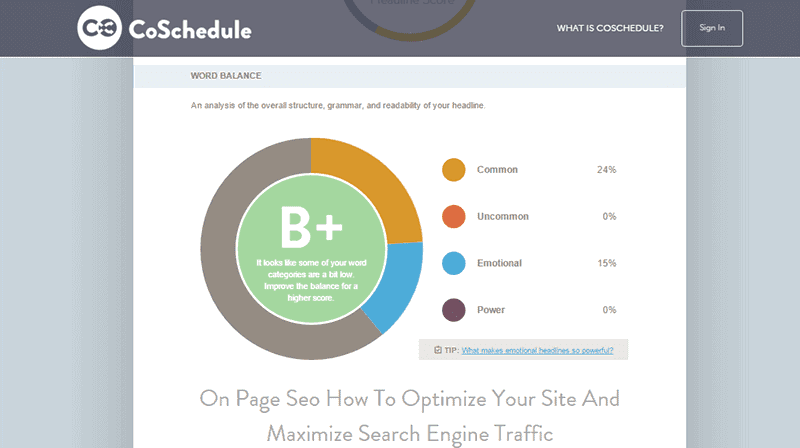 It gives you a detailed analysis of your headlines and helps you optimize them for search engines and your readers.
3. Optimize Your Meta Description to Maximize CTR
The meta description of your page doesn't have a direct impact on your search rankings. But it's still very important for your click-through-rate.

The meta-description is like your sales page copy. You need to write an enticing description that catches the reader's attention and makes him click your link.
Studies show that using your primary keyword or its synonyms in the description improves click-through-rates. But if you're not sure how to write the meta description for your page, there's a shortcut.
Look at the Google ads for your target keyword. Ad descriptions are usually optimized for best CTR after dozens of tests.
For example, if your content is about "hair loss cure", these ads show up when you search for the term.

From the copy of these ads, note down the main keywords that you can use in your own meta-description.

Nourishes
Roots up
Hair fall
Scarring alopecia
The ad copy shows that these keywords are tested for high CTR. So using them in different combinations to create your own meta-description will give you a good chance to increase your click through rate as well.
4. Add Keyword Rich and Descriptive Image Alt-Text
Whenever you add an image to your site, make sure you add keyword rich and descriptive alt-text to it as well.
This is important because of two reasons :

Alt-text are like anchor text for links. Using alt-text with your images will help you rank better in Google image search and attract more traffic.
Keyword rich alt-text gives Google an idea about your site's content, which can help you rank better for relevant terms.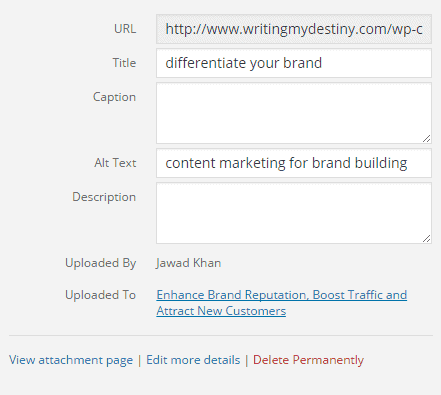 Use your main keywords in the image filename, title, alt text and description.
For example, instead of using a file name like image243.jpg, use content-marketing-tips.jpg, or whatever your primary keyword is.
5. Use Your Target Keyword in H1 and at the Beginning of the Page
Several studies show that using your primary target keyword once in the first 100 words of the page can have a positive impact on your rankings.
Including your primary keyword in the upper section of your content not only gives Google a strong signal about your page content but also catches the attention of your readers and makes them read further.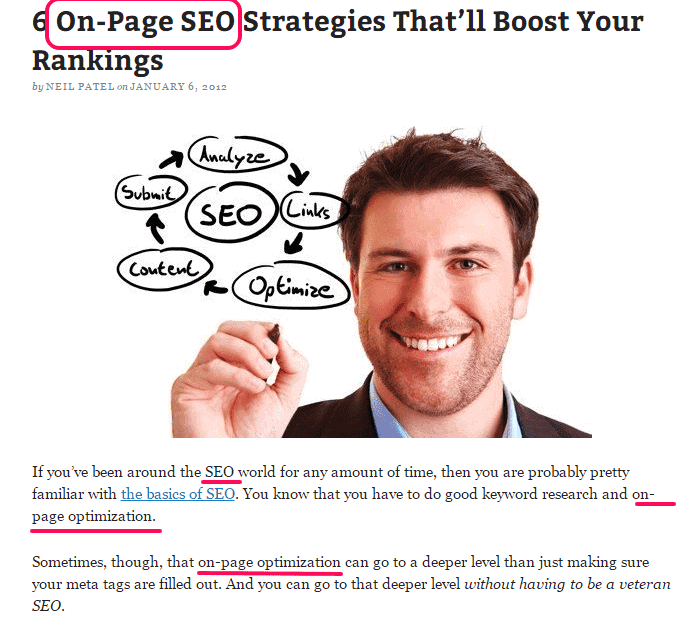 But make sure you don't overdo this and end up getting penalized for keyword stuffing.
In fact, it's a good idea to use a couple of natural variations or synonyms of your primary keyword in the opening paragraph to make your content look natural.
For example, in the image above, the primary keyword is "On-Page SEO", but look how they've used natural variations of the primary keyword (on-page optimization, basics of SEO etc.) instead of using the exact match keyword.
Also, make sure that your main keyword is used as an H1 heading in the post and at least once with an H2 tag. This is another relevancy signal for Google and helps it rank your site better for your target keyword.
6. Create Detailed, Well-Researched and In-Depth Content
The quality and usefulness of your content are the most important aspect of on-page SEO. If your content is written with the end-user in mind and provides value to the reader, Google will make sure it ranks higher in search results.
In 2011, Google released one of its most significant algorithm updates, Google Panda. This update entirely changed the way SEO worked. Its primary target was low quality and thin content.
Any website that had low quality or duplicate content was penalized by Google. On the other hand, it also promoted the websites that had well-researched and useful content.
As a result, article directories like Ezine Articles and many others were badly affected and almost went out of business.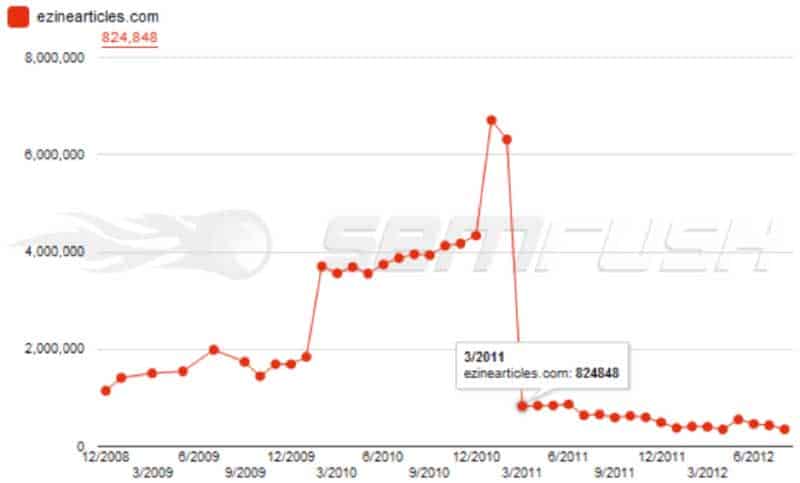 But what exactly is high-quality content?
While there are many different opinions on this, one thing that everyone agrees on is that high-quality content is useful to the reader and solves his problem.
In general, however, when you publish a new piece of content, ask yourself these questions :

Does my content solve a problem?
Is my content unique?
Is it written for a well-defined audience that has specific needs?
Is it well-researched and provides evidence to back my points?
Does it go deep in the problem and guide the reader towards an actionable solution?
Is it optimized for a high volume keyword?
Is it easy to read for my target audience?
Since Google and other search engines are now much more intelligent, you don't need to create content solely for search engines.
Always create content for your readers, and then optimize it for search engines – not the other way around.
Here are a few things to keep in mind while creating content for your page.

Don't Create Thin and Low-Quality Content

:
Google's Panda update came hard at any website that had thin and low quality content. Google defines thin content as content that offers little or no added value to the reader.So if you're using duplicate content copied from another website, or your content is too short and written for search engines rather than humans, you're likely to get hit by a Google penalty. A study by Capsicum Mediaworks shows that longer content ranks better in Google search results.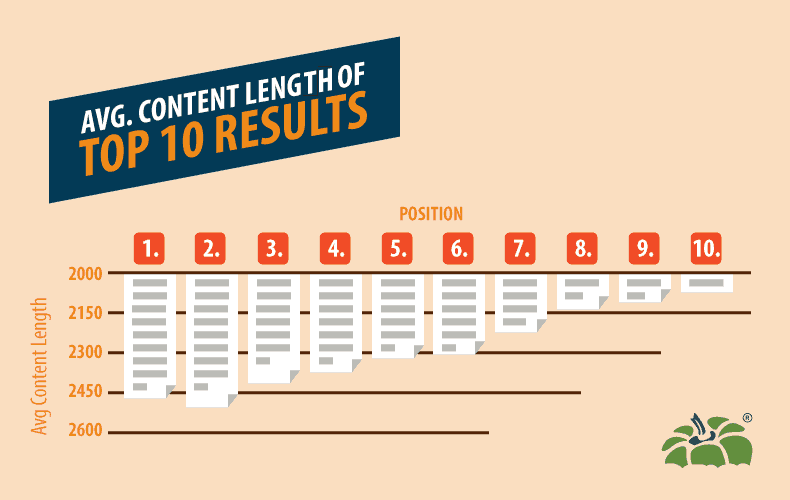 So no more 300-500 word articles. Instead, try writing long, in-depth and well-researched articles that go beyond 2000 words.
Create Well-Researched and Engaging Content

:
Make sure your content is backed by research and proof. Backing your arguments with solid data references makes it more trustworthy and actionable.No matter which industry you're in, you can find related research and studies by searching Google. Linking to credible sources like .edu or .gov sites also sends out trust signals to Google and helps your rankings.
Keep Your Content Fresh

:
Google gives preference to fresh content in search results as compared to old and outdated content. Google assigns a freshness score to every page depending on the percentage of fresh content on it. So if you have an old piece of content, review it to see if it needs any updates. Updated content has a better chance to outrank its competitors in search results.
7. Reduce Bounce Rates and Boost Dwell Time With Smart Interlinking
When a visitor lands on your site from Google search but immediately presses that back button, it sends a strong signal to Google that your content is not useful.
Google considers them bounced visitors, and if you have too many of them, your ranking is likely to suffer.
On the other hand, there's another factor that Google calculates called dwell time. It's the average time that users spend on your website before pressing the back button.
You need to cut down your bounce rate and boost dwell time.
You can do that by using these methods :

Optimize your page on the right keywords and provide value to your readers with high-quality content.
Add at least one internal link in the first 2-3 lines of your page. Links at the top of your content are much likelier to get clicked. And when users click on an internal link, they're not treated as bounced visitors.

Overall, aim for 2-3 internal links to other pages on your site in every 1000 words.

Write -form content that includes videos and images so that readers spend more time on your page and increase your site's dwell time. Multimedia content like videos, audios and GIFs significantly improve user interaction, make your content more engaging and boost the average time on site.For example, Brian Dean (Backlinko) regularly adds 1-2 short video clips in his blog posts.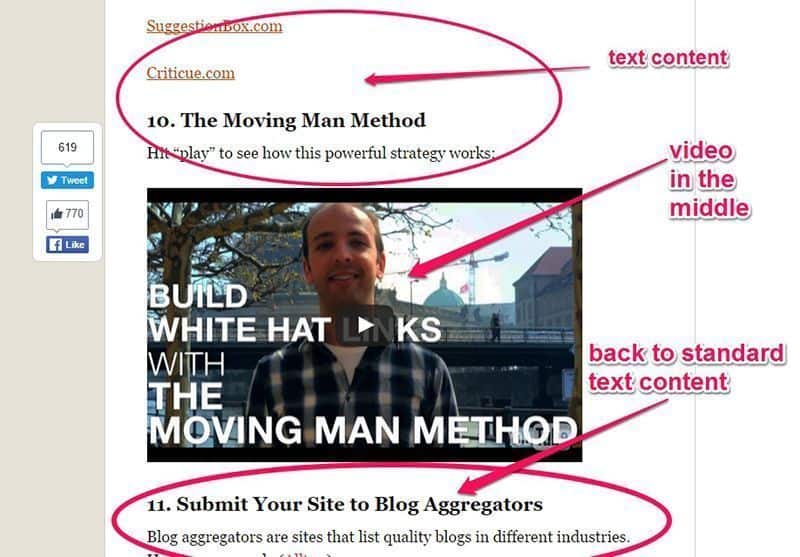 Although multimedia content doesn't directly improve your rankings, but as I mentioned earlier, it impacts key ranking factors like bounce rate, dwell-time, time on site and user interaction.
So you need to make them a part of your on-page SEO strategy.
8. Leverage LSI Keywords To Multiply Your Page Traffic
Latent Semantic Indexing or simply LSI, is an indexing method that Google uses to evaluate the quality of your content. If your content has LSI keywords along with your primary keyword, Google will consider it as high-quality content.
In simple words, LSI keywords are terminologies that are closely related to your primary keyword. These are the words, other than your keyword, that a normal user is likely to use when searching for your content.
The easiest way to find LSI keywords is Google search itself. Just enter your primary keyword in Google search, and you're likely to see a number of related search suggestions at the bottom of your page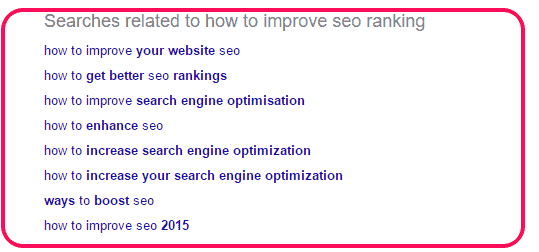 These are the search term that Google considers closely related to your primary keyword. You don't need to use the complete keyword to take advantage of LSI keywords.
For example, you can use the keywords SEO and search engine optimization interchangeably in your content. Similarly, you can use different synonyms of your primary keyword.
In short, list down 3-4 LSI keywords and sprinkle them over your content to take advantage.
9. Link To Authority Sources and Sites to Build Rapport With Google
As I said earlier in the post, Google wants you to create well-researched and authentic content. That is why linking to higher authority websites using contextual links is recommended by Google.
Contextual links appear within your content body (unlike author bio links that are separate from the body). When you link to high authority websites, Google considers this as a reference for your content.
Generally, you should include 3-4 outbound links (every 1000 words) to higher authority websites. I say high authority because if you link to poor quality content or websites that have been penalized previously you can get penalized yourself.
So be careful while linking to any outside sources.
As a best practice, link to .edu and .gov domains or websites that are considered as an authority in your industry.
10. Transfer Page Rank With Deep Interlinking Using Natural Anchor Text
In most cases, the homepage of a website has the highest authority and Page Rank. Which is why home pages rank better in search results.
However, you can transfer this authority to other important pages of your site by interlinking frequently and by placing their links on your homepage.
Here's a good example.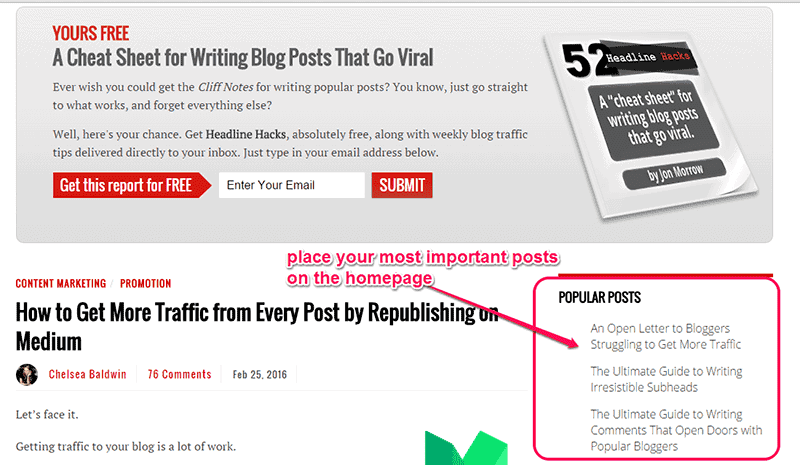 To transfer some of the PR of your home page to the other important pages on your site, they should not be more than 3 clicks away from the homepage (homepage-category-post)
If you can't ensure this for all your pages, at least, link the important pages directly from your homepage.
Although there's no direct relationship between social networks and SEO, but countless studies have seen an indirect relationship between the two.
Experts agree that Google uses social shares as a vote of confidence for your content (especially if your content is shared on Google Plus)
So just to be on the safe side, make sure it's easy for your readers to share your content. You can do that by using social sharing widgets like AddThis or SumoMe.
But limit the social sharing buttons to the social networks where you're most active. Research shows that by limiting options, you can actually get more people to share your content.

For example, Neil Patel found that decreasing the number of social sharing buttons on his site actually increased the average shares he got for every post.
Depending on your industry, chose 2-3 social networks that your audience is most likely to use.
Wrapping Up
As I said at the start of this post, at its core, on-page SEO is all about providing a memorable user experience to your readers. The easier you make it for the readers to find the answers to their questions, the better it is for your rankings.
That is why, if you look closely, you'd realize that all the tips I've shared in this post are aimed at improving user experience and highlighting the value that your content is offering. If you keep the user at the heart of your on-page SEO strategy, Google will happily rank you for relevant keywords.
So, have you tried these techniques on your website? Did you see any improvement in your rankings? I'd love to hear your thoughts in the comments.
Lastly, don't forget to check out these reviews of the top 10 hosting companies if you need a reliable hosting provider.