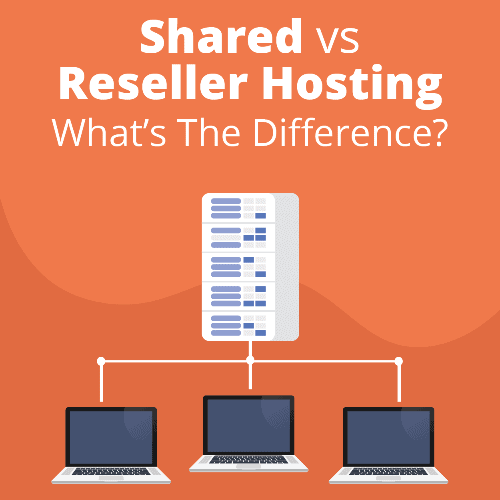 If you are new to web hosting, Shared hosting might seem like a feasible option because it is quite affordable. However, Shared hosting is not for businesses looking for long-term expansion.
Reseller hosting is designed for those who plan to host multiple websites for their clients. It provides the best isolation between different websites and guaranteed resources for each customer.
Each has its pros & cons and if you are confused regarding the right choice, then check out this Shared vs Reseller hosting review to know the difference between the two.
Read: Difference between Cloud Hosting and Dedicated Server
When it comes to web hosting there are different hosting types that you can choose. Shared hosting is the most popular choice for start-ups and bloggers as it is quite affordable. Reseller hosting, on the other hand, is a good choice for those who want to start their own hosting business or want to offer hosting as a service to their clients. Both hosting have their individual share of advantages and disadvantages and if you want to know what these are, then read this brief Shared vs Reseller hosting review now!
Shared hosting plans are a good choice for those who need a single website as it works on a limited amount of resources. It means that each additional website will have to share the resources with other websites on the server. Shared hosting offers a set of features that you can choose based on your website requirement.
 
You won't be able to use multiple websites or domains in Shared hosting. Any added domains on the plan will be added as sub-domains or parked domains.
Reseller hosting lets you earn extra income, as you'll be able to sell web-hosting services. It allows the user or owner to utilize a control panel which is also called cPanel. The hosting offers great solutions for those with multiple websites or those who wish to resell web hosting.
With Reseller hosting, each account will have its own set of resources for its assigned users. You'll be able to make DNS zone modifications and use private name servers.
The main benefit of having a Reseller account is to be able to separate websites into different cPanel accounts, and it's certainly handy when managing multiple accounts. This is important if you plan to provide Reseller hosting services to businesses or companies.
In Shared hosting, users will be able to host one website on a basic plan. For premium plans, this could be more than one.
Reseller hosting allows users to host more than one site. It also allows you to reallocate resources among different users. You'll get the added benefit of a personal name server, which helps streamline the administration intricacies of hosting multiple websites.
Personal name servers give you greater control over your domain or your client's domain names. Without the name servers, you'll need to type a ten-digit code to reach a website, which is tough.
Reseller hosting offers a good advantage in the number of sites and provides full control.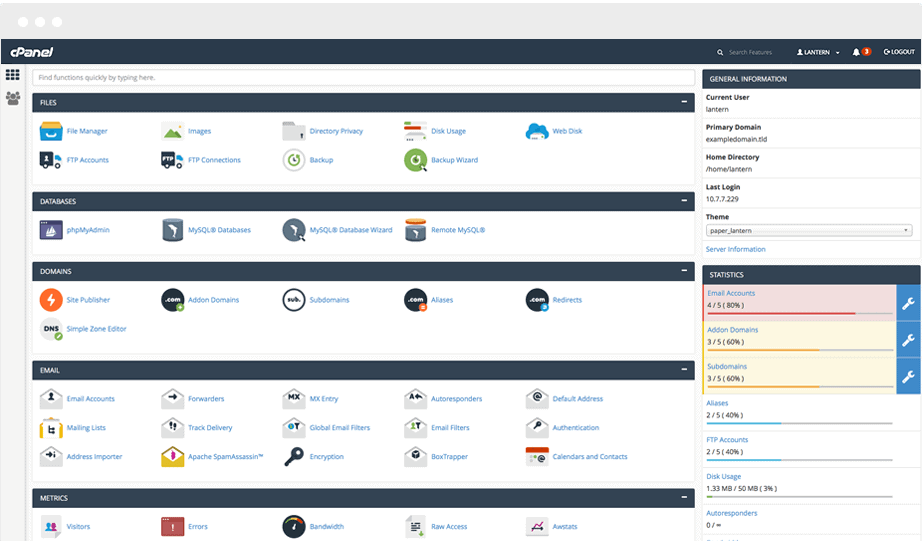 Both the hosting plans come with a management panel. Users of Shared hosting get cPanel and Reseller hosting gets WHM panel. cPanel gives the users access to features like domain support, email, and backup. The majority of Shared hosting providers will offer free cPanel with different plans.
Reseller hosting users will get the upgraded version of the control panel. Mostly they get access to the web host manager, so you'll be able to access more features.
With WHM panel , you'll be able to create, change, and manage your different Reseller accounts. It also gives access to admin permissions, lets you set up server alerts, assign custom features, or upgrade hosting accounts.
Shared hosting offers limited features and resources, but you'll be able to optimize its performance with PRO plans. It comes with central reward and risk. You'll be sharing the server resources that include the RAM, storage, and bandwidth.
You'll have the responsibility for all the sites that are on your server. If there is a malicious attack on one site, then it can damage the remaining websites on the server. So, at times the performance can be compromised.
Most Reseller accounts are scalable so there is no compromise on performance.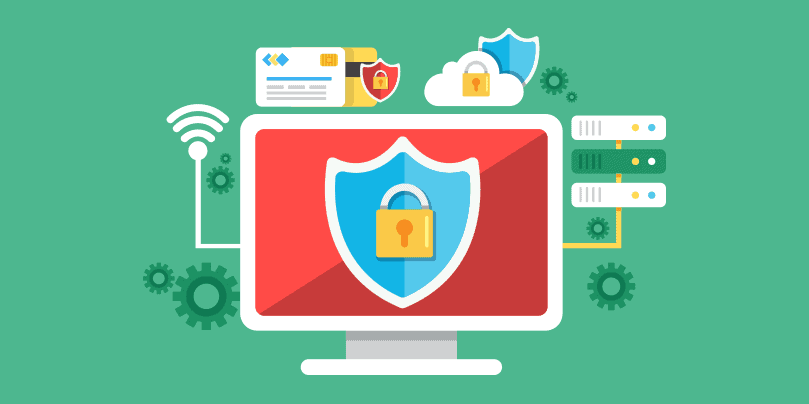 Shared hosting offers standard security solutions. You'll be able to take a backup of your website and also keep the passwords protected.
You'll be able to use the two-factor authentication feature along with DDoS protection. It also lets you update your security regularly.
With Reseller hosting, you'll be able to use effective strategies for your business. You'll be able to offer SSL certificates to all your customers along with the CDN support.
You'll be able to provide the ModSecurity feature and also install Cloud Linux. With Reseller hosting plans, you can update the software regularly and run security scans on the websites. It'll also let you implement two-factor authentication.
You can't compare the price of Shared hosting and Reseller hosting as the former hosting is much cheaper. Reseller hosting comes with added server resources that include a control panel, server resources, and other tools.
Shared hosting plans are affordable and ideal for people who need to create a new website. It also offers basic hosting plans for startups.
Reseller hosting comes with the power to manage many websites on the upgraded server. Its more expensive, but it also provides an opportunity to earn extra income. Most developers opt for Reseller plans and make extra money by selling them to their customers.
Shared hosting plans are easily available and reliable according to the cost. Reseller plans depend on the type of plan a customer chooses to go with.

#Which is an Ideal Option For You?
The decision to buy a Shared hosting plan or Reseller hosting plan depends on your business need and how much control you require for a website. As the hosting company manages a Shared hosting plan, you won't have control over its resources or features. So, if it is for only a website or a personal blog, then Shared hosting would suffice.
If you're planning to host multiple sites or you want to explore the Reseller business as a freelancer, you need to know about all the plans it offers. You need to know about the resources and how they will be scaled according to use. Reseller business will give you revenue and will help your business grow.
Shared hosting is the most common type of hosting and is available with best hosting in India. It is easier to buy Shared hosting plans with a single click. Some hosting providers also offer discounts on Shared hosting plans.
Reseller hosting is a great option for starting a new business or earning some extra money. If you're looking to start a new Reseller business, then you need to know about all the basics and features that the plans offer.
There is a considerable difference between Shared and Reseller hosting, so choose the one that suits your needs.