Our Recommendation
| BlueHost | BigRock | ResellerClub |
| --- | --- | --- |
| FREE Domain Name for 1st Year | Unlimited Domains & Email Addresses | Unmetered Disk Space |
| FREE SSL Certificate | FREE SSL Certificate | FREE SSL Certificate |
| 30-day money-back guarantee | 30-day money-back guarantee | 30-day money-back guarantee |
| 1-Click WordPress Install | Fast India Servers | 99.9% UPTIME |
| 24/7 Support | 24 X 7 Server Monitoring | 24/7 Support |
| ₹ 179.00/per month | ₹ 99/per month | ₹ 160/per month |
| Buy Now | Buy Now | Buy Now |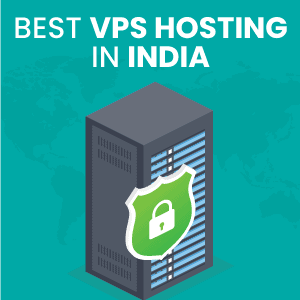 Before Jumping on Best VPS Hosting understand about VPNs. Most people have heard of VPNs or Virtual Private Networks. However, not many know what they are. The general idea is that VPNs are software that unblocks blocked websites at work.
This is true but it is only the tip of the iceberg. Knowledge of what a Virtual Private Server is even more scarce among laymen. VPNs and VPSs are commonly confused but are two very different things. For one is a network while the other is part of a physical machine.
A Virtual Private Network (VPN) is a connection of one or more computers across the internet that keeps information private from those who are not part of the network. This makes it popular for businesses as they can ensure the confidentiality of important information.
On the other hand, a Virtual Private Server (VPS) is a physical part of a bigger server that has been fully contained to not interact with any other data on the machine. This means that it has its own resource allocation, software, etc. It is effectively a server within a server.
As with anything you consider buying online or offline, it is important to do your due diligence, therefore we're going to dive into detailed information that will help you find the best VPS hosting in India.
Best VPS Hosting Providers in India
Here is a list of best web hosting companies in India that offer reliable Best VPS Hosting at an affordable price. Check out the pricing and features of each now!
Web Host
Features

Price*

Action

1. BigRock




2 Cores
2 GB RAM
20 GB SSD
1 TB Transfer

Direct Discount Link

Starting from

₹555

per month

2. Bluehost




2 Cores
30 GB SSD SSD Storage
2 GB RAM
1 TB Bandwidth Domains
1 - IP Addresses
30-Day Money-Back Guarantee
Free SSL

Direct Discount Link

Starting from

₹1159.

per month

3. Inmotion Hosting




4GB† RAM
75GB Storage
4TB Bandwidth
Free SSLs

Direct Discount Link

Starting from

$27.99

per month

4. iPage




1 Core CPU
1GB of RAM
40GB disk space
1TB of bandwidth
1 IP address
Free 1yr. domain registration
CentOS 6.4
CentOS 6.4
cPanel

Direct Discount Link

Starting from

$19.99

per month

5. ResellerClub




2 CPU Cores
20GB SSD Disk Space
Switch to HDD Plans
2GB Ram
1TB Bandwidth

Direct Discount Link

Starting from

₹570

per month

6. HostPapa




4 Dual Core
50 GB Storage
1.5GB Memory
1 TB Transfer
1 IP address
FREE SSL

Direct Discount Link

Starting from

₹1,499

per month

7. HostingRaja




Dual Core/2CPU
2 GB RAM
40 GB SSD Disk
1 TB Bandwidth

Direct Discount Link

Starting from

₹1332

per month

8. HostGator




2 Cores
2 GB RAM
30 GB Disk Space
1 TB Bandwidth
Free Website Migration

Direct Discount Link

Starting from

₹1,495

per month
What is VPS Hosting?
When it comes to the hosting context, VPS is a package in which the customer buys or leases a part of a server from the hosting company. Unlike the Best Shared Hosting in India, where the customer buys a partition and is merely a folder among many more folders and under the same restrictions and software as all the other users, Virtual Private Servers (VPS) are completely cut-off from the other clients on the server.
They have a lot more leeway in terms of what operating system they choose to use, what software they choose to install as well as how to allocate and use resources. Hence, why it is a "Virtual" server is because it is owning or using a server on the cheap and not having to deal with the problems of maintenance and setup that one would have if they bought their own server.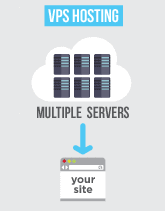 A good analogy for using a Virtual Private Server is the idea of you buying an apartment in an apartment building. You still reside and own a part of the building but you share things on the building property, such as rooftop access and parking.
However, as the owner of the apartment, you are in charge of keeping your property in the best possible shape, as well as fixing whatever gets broken in the apartment.
Best VPS hosting is the same, in that you own a part of the server, so your resources are your own and will not be shared with other users on the host server. However, you share the overall memory of the server. It is for this reason, VPSs are seen as the middle point between Shared hosting and Dedicated Servers.
They are completely different from the Best Reseller Hosting in India. As such, Best VPS Hosting may be a good option for those looking to upgrade from Shared hosting, but who do not want to go with a full Dedicated Server.
Features of Best VPS Hosting
The Virtual Server has all the features of Shared hosting with the added benefit of having some of the features of a Dedicated server. So, what are these features that make using a VPS better than using Shared hosting? Why is it a great option for launching an eCommerce website? Let's find out!
Scalable Hosting and Guaranteed Resources
As your business grows so will its needs. The ability of servers to scale up with whatever needs are placed on it makes it great for those who are looking to grow their business fast. On the other hand, you will have guaranteed resources.
This is because the Virtual Server is compartmentalized from other users on the host server and as such, all the resources that you have access to are all yours to use and you will not share these with other clients.
As the Virtual Server is basically a server in a server, it means you have much more control over what happens on it. You can run whatever software or operating system you choose, manage how resources are allocated as well as offer reselling services.
Unlike Shared hosting, where you have to take whatever operating system the host server uses, in the case of the VPS you do not need to conform to that limitation. You can choose which operating system you would prefer to use. Remember to choose the OS that will work best for whatever processes and applications you wish to use.
On-call technical support
When it comes to web hosting features, this is a key feature. There may be times when you need experienced technicians to help you through issues. Having this service at your disposal 24/7, means that should something happen you will be able to have it resolved faster and be able to continue to do business smoothly.
As stated earlier, Best VPS hosting is a great amalgamation of the Shared hosting plans and the Dedicated Server options. As such, they are a great choice for anonymity and reliability when choosing the best VPS hosting in India.
Is VPS Right For You?
The best way to answer this question is to look at what your needs are. If you have used Shared hosting and your site has gotten so big and popular that you are using the upper limits of your allocated resources, it may be time to upgrade to a VPS.
Should you find yourself needing more control over the software and applications you use, it might be best to move over to a Linux hosting plan.
Check this guide on the Linux Hosting in India to know what Linux hosting is. You have the options of migrating everything to a Linux server or upgrading to a VPS, where you can control what operating system you use as well as the applications.
These are just some of the possible reasons why one would move to a VPS. There are other reasons, such as you not wanting to share your resources. Furthermore, you can look at future plans. If you are looking to grow your business fast, using the scalable VPS option could be the best for you.
When shopping for a VPS, it is always best to go with the top Best VPS hosting provider you can afford. This way you will ensure that you receive the best support.
VPS Hosting – Advantages & Disadvantages
If you have read our web hosting checklist article, you'd already know that there are some very palpable advantages to using VPS services. These are also some of its major selling points.
For this article on the Best VPS hosting provider in India, we will look at 5 of these very important advantages and benefits. However, as awesome as VPSs are, they still have some disadvantages.
These are derived from their limitations in comparison to Dedicated Servers and the fact that they are an upgrade from Shared hosting. Some may argue that these disadvantages are worth the benefits of using a VPS.
This may be true, your only option is to define what you need and understand what it will take to satisfy those needs.
Advantages
Cost:In business, it always boils down to the cost and Virtual Private Servers are a cost saver in comparison to their Dedicated Server cousins. While the Dedicated Server is a physical server that is fully at your disposal, the Virtual Server is merely part of a larger server and as such, it costs less.
Customization:With Shared hosting, you have limitations as to what you can change on the server. You have to conform to these limitations. VPSs do not have many of these limitations. You can change the OS to suit you, you can even choose what applications and services to use. Thus, giving you the best opportunity to gain a competitive advantage.
Control:This one goes hand in hand with customization. You have full control over what happens to your "server". If you need to use a specific OS, you can use it. If you need to restart you can do so, without affecting other customers on the host server.
Dedicated Support and Resources:You have the dedicated support services of the Shared hosting plan, however, you have the guaranteed resources of a Dedicated Server. You can get help and keep your server maintained, updated and backed up, all the while knowing that your resources will not be used by someone else at a crucial moment.
Disadvantages
Cost:Ironically, the cost is both a benefit and a con of Virtual Private Servers. This depends on which side of the coin you look at it. From the Shared hosting side, the cost is a disadvantage as it is more expensive. However, it is still much cheaper than the Dedicated Server option.
Misallocation of Resources:This disadvantage comes from the hosting company misallocating resources or overstating their available resources such as disk space. This usually happens when hosting companies bet on other customers not using all of their allocated disk space and then oversell.

This may seem like a small problem but it will become a bigger problem when these businesses grow to the point of using all of their available resources. Thus, it is important to investigate the hosting company you choose to use.
Best VPS Hosting – Frequently Asked Questions (FAQs)