Starting a blog or building a website for your business and not sure which web host will serve you the best?
Well, fret not! Because we have got you covered with this comprehensive web hosting checklist.
Generally, newbie bloggers and small businesses suffer from low budget. Sometimes they are loaded with money, but they, unfortunately, put it in the wrong place. Lack of experience is another bug that hits bloggers and small businesses when it comes to choosing the right best hosting provider in India.
Our advice? Stay calm, and solve all the problems one after the other. For now, keep everything aside and with the help of this blog make a checklist of questions you should ask your web host.
Let's understand the hosting game and the tiny secrets in detail
It is extremely straightforward and affordable to own a website nowadays. Free CMS platforms like Joomla or WordPress is easy to install and user friendly, and a .com domain costs roughly around INR 500 annually.
The need for good websites has reached that point where everyone wants a piece of land on the World Wide Web and the good news is, they can buy it too!
A web hosting service is a type of internet hosting, which lets organizations and individuals make their website available on the world wide web.
Broadly, web hosts are companies which offer space to their clients on a web server that they lease or possess. They also provide internet connectivity in a reliable data centre that runs all the time with continuous power supply.
With the zillions of web hosting companies in the market today, do you think it will be easy to find a web hosting company worth your cash?
Don't you wish there was a checklist for the services you need from your web hosting plan that you could simply tick off? Well, here is one!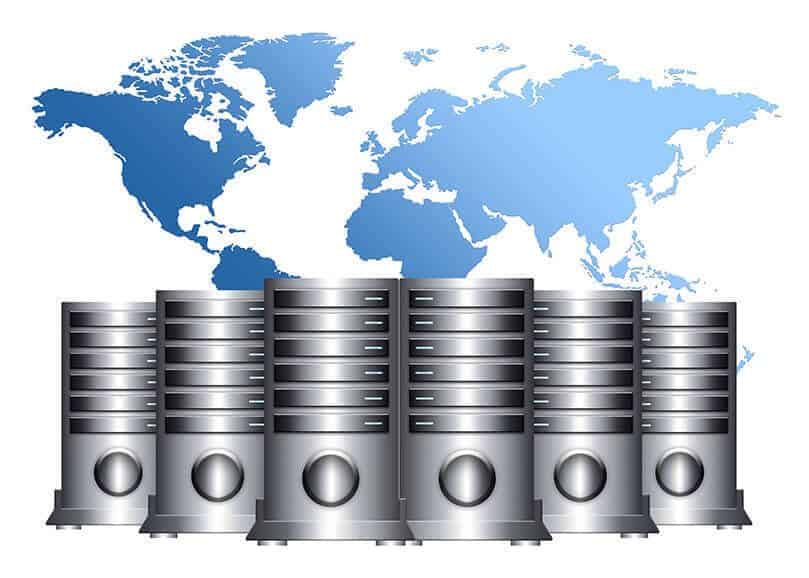 While looking for the right web hosting company you need to note some basic information and essential services that the agency provides.
These top 10 points in the web hosting checklist are essential for you to check off before finalizing your hosting plan.
#1. Recognize Your Hosting Needs
Every website owner has different hosting needs.
How can you get the right web host without knowing what you really need?
You need to forget about all the web hosting lists that you came across on the internet and focus on your personal needs. If you don't know where to begin, then start by asking yourself the following questions:
What type of website are you planning to develop?
Will you need windows applications?
Do you need a PHP software?
Will your website need an exclusive software?
These are some basic questions that need to be answered. Plan your website for the next 12 months and foresee how big (or small) traffic will be generated in this duration.
For newbies, the basic rule is to always start with discounted offers. A Bluehost coupon offer will get you good deals without diminishing the quality of the service.
#2. Adept Customer Service
Whether you're a beginner in the website business or an experienced digital business owner, you will need a customer support team to rely on. When it comes to running a website, things can and will go wrong. The real problem will begin when you can't connect with the customer support team.
So, look for companies that provide 24*7 customer service and will stay with you on line till your problem gets solved. Remember to test the customer service feature, before you finalize on your plan.
The server uptime record is the amount of time when your server is active and running without any disturbances.
Some web hosts provide an uptime record of 99.9%, while others claim their uptime record is 99.5%. Always keep in mind that the uptime record 99.5% and above is acceptable, whereas, below 99.5% is unacceptable.
For instance, a 99.9% uptime implies that in 30 days, if the server goes down for an accumulated period of 43 minutes and 12 seconds, your hosting fee for the month will be refunded.
This excludes the downtime caused by issues with website software or scripts and by scheduled server maintenance.
Simply, Google search for the uptime of your desired web hosting agency to know more about the uptime record, how the company handles the downtime, and how easy is it to apply for a refund.

#4. Site Backup
What happens when your site stops working?
When a hacker hacks your account?
Or when your entire database gets wrecked?
Or when the server has a severe hard disk failure?
These points should definitely be on your checklist. Ask your web host how often will they perform site backups. If your web hosts do site backups regularly, then there is nothing to worry about.
Your hosting provider can restore your entire website or at least a big chunk of it in no time. You can ask these questions to your web host provider pertaining to backup.
How often does your web host provide full backup?
Is it facile to perform a site backup with the help of a control panel?
Can you restore your backup files all by yourself?
Alternatively, taking your own backup is also important, so as to not be completely depended on the hosting provider. Thus, if you have a WordPress website, then here is an in-depth WordPress backup guide. Read on!
#5. Availability Of Disk Storage/Disk Space
The amount of disk storage or disk space offered by your web host refers to the size and volume of files and databases that can be stored on a server. The requirement for the different size of storage varies depending on the size of your business.
To emphasize, a videography business that is planning to store high definition videos will require larger disk space. Small business that have just started will not need much disk space. If the need arises, the assigned storage volume can always be increased as per the requirement.
If your website takes up excessive storage causing trouble for the other customers in shared hosting, then your web host provider will suggest you take up a dedicated server for your website.

#6. Renewal Prices and Refund Policies
How much are the renewal charges of your web host?
What refund policies are offered by them?
If you don't know the answer to these two questions, then don't sign the deal. Hosting deals are very cheap during the sign-ups, but they charge scads of money for renewals. There is no way out of this.
Unless you're willing to switch host every two to three years, you're stuck with the renewal charges. Any prices below INR 500/month are acceptable. Still, to avoid any unpleasant surprise, you must ensure that you're okay with the renewal charges. You must also make sure what the refund policies are.
Should you choose to cancel your host within the trial period, does the company provide a full refund?
What is the refund policy after the trial period??
Are there any charges for cancellation?
These are some more general questions to ask before signing up. It's essential to know how your hosting provider handles refunds so that you're not surprised when things go wrong.
There are some hosting companies which charge high cancellation fees when users cancel their account during the trial period. We advise you to avoid such companies. There are others who provide anytime money return guarantee, go for these web hosting companies.
Does your web host provider offer you email account services with your website?
Well, if you wish to host email accounts with your website, then you must ask this question to your web host provider before signing up.
Most of the companies to provide you with the ability to host email accounts, but hey, there's no harm in being safe, correct?
It's completely alright if your web hosting company does not provide you with email accounts. There are numerous ways by which you can acquire an email account on your own domain. Here are some of the email hosting in India options that you can check out.
Google Email Apps is an easy way to get the email accounts- $5 is charged/ per account per month.

#8. Hosting Control Panel
Look for an easy, user-friendly and functional hosting control panel.
It can be either a Plesk or a cPanel or a third party control panel. As long as it is user-friendly and comes with all the necessary functions, it is acceptable. If there is no appropriate control panel, then you will have to always be dependent on the customer support team.
#9. Limitations On Your Hosting Accounts
Every hosting plan comes with its own set of limitations. Make sure to ask your web host provider, what are the limitations of your hosting accounts.
Most of them will not tell you all the limitations, so make sure to read your web host TOS before finalizing the web host company.
Hosting companies will pull the plug and suspend your account if you continue using too much of CPU power. Unlimited web hosting is not entirely unlimited, it too comes with a limitation too.
They will also pull the plug if you're violating some of their rules unknowingly or knowingly.
So, before you sign up for a web host, it is essential for you to read and know your limitations.

#10. Check The Customer Reviews
Before purchasing any web hosting service, make sure you read loads of reviews about the service published by customers or reputable outlets (like this honest Bluehost review)
Customer reviews are an excellent source for you to learn more about any web hosting service. Always look out for multiple reviews on the same service, because many times the company's own marketing team put up a positive review. Or the competitor puts up a negative review. So, before you believe anything looks for the truth behind it.
There you have it The most essential web hosting checklist for 2019, on a platter!
Now that you know what you should put on your checklist, don't you feel a tad bit more confident about your website?
Make sure you choose the right web host. After all, business is all about making the right decisions.
When you're finalizing a web hosting company, be sure that you choose the right web host. Remember, it is not about finding the best web host, but about finding a web host that meets all your needs.
The more you know about web hosting for small businesses, the easier it becomes to manage your online hosting accounts while making sure you get the most out of your business!
Lastly, if you want to purchase a domain to go along with your hosting then you can easily buy one at a discounted price with these Bluehost coupon.
Have a query? Let me know in the comment below!