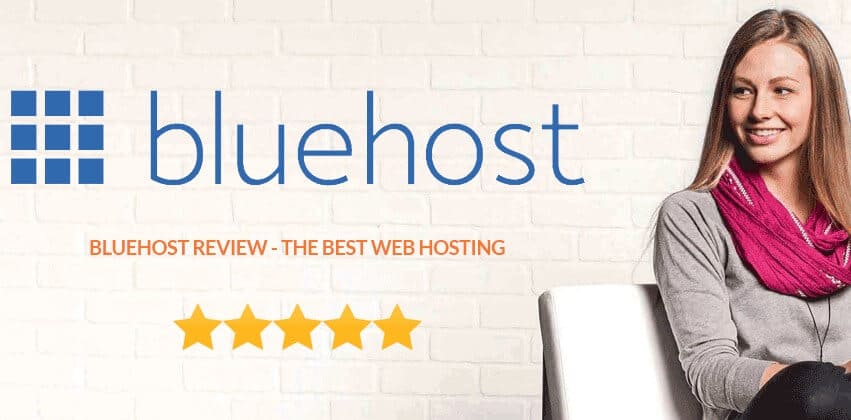 Bluehost Review Summary
Last modified: January 28th, 2023
Bluehost Offers some of the best web hosting and domain registration services in the market.
It is an affordable and dependable option for all kinds of web services for everyone, including entrepreneurs, service providers, bloggers and other website owners.
With the rise in the number of web hosting companies on the internet, it is becoming increasingly more difficult to choose the right web host for individual website needs. Whether you are running an eCommerce website, a blog or a business website, picking the best web hosting plan has become one of the most important priorities for starting a website.
However, it is not as simple as it sounds.
Choosing the right web host requires a good amount of research into the kind of hosting requirements that a website may have. So the best course of action is to read as many reviews as possible. Just make sure these reviews are from credible sources and industry experts so that you can make an informed choice with the help of professionals.
When it comes to premium web hosting services, not many web hosting companies live up to the standards they promise. However, one company which does is Bluehost. Powering over 2 million websites from all over the world, Bluehost has been providing superlative web hosting services for the past 10 years.
The good news is, this hosting giant has now launched. This Bluehost Hosting Review will focus on the hosting services offered by Bluehost. If you are looking to create an online identity for yourself, then this review of Bluehost will help you decide why Bluehost is the best choice for your website.
Explore BlueHost Web Hosting Plans & Features
Bluehost Web Hosting Review – Hosting Services & Features
Bluehost has been in the web hosting business long enough to have mastered the task of providing the best web services to their clients, at affordable prices. Their user-friendly sign-up process and first-class customer care, are two of the many reasons why Bluehost enjoys such adoration by its clientele from all over the world. Another reason why Bluehost is the preferred hosting destination is the comprehensive range of web hosting services it offers. Some of them include;
Linux Hosting
Windows Hosting
WordPress Hosting
Linux Reseller Hosting
Windows Reseller Hosting
VPS Hosting
Moreover, Bluehost offers some truly amazing benefits to its web hosting clients, some of which include;
Unlimited Domains
Unlimited Bandwidth
Unlimited Hosting Space
Unlimited Email Accounts
99.9% Uptime
World's Leading Hosting Control Panel
Advanced Optimization for Email & eCommerce Hosting
Secure FTP Access
Programming Support for PHP 5.3x, 5.4x, Perl, Python, RoR, GD, cURL, CGI, mcrypt, Apache 2.2x, and MySQL 5
Dual Quad-Core Xeon Powered Servers
24 GB RAM
Free DNS Management
24×7 Customer Support
30-Day Money Back Guarantee
Bluehost Hosting Review
Starting a website is not easy or inexpensive. One of the most crucial elements of starting a blog or creating a website, is getting the right web host, which provides high-quality hosting services at reasonable rates. Just like Bluehost does.
Both – Bluehost.com and Bluehost India – offer web hosting plans at completely affordable prices, without any compromise in the quality of the services. Read this Bluehost India vs Bluehost com review to know more. Below is an overview of the different kinds of hosting plans offered by Bluehost India;
Bluehost Shared Hosting Review