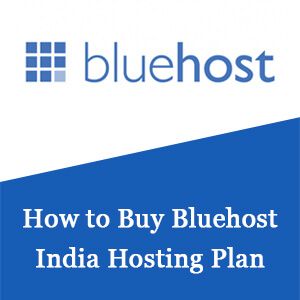 Renting a physical space for businesses and for other purposes has been on the decrease for a while now all over the world.
This is because the virtual space has outstanding benefits that cannot be compared to the primitive ways of doing business.
Renting or buying the virtual space has been made possible with the help of companies with web host rendering services, among which Bluehost, being one of the favourites. To know why, read the detailed Bluehost review here.
Bluehost has been designed with the motive of helping individuals and organizations into secure that place on the internet at the lowest cost possible. This has been a major objective of Bluehost from the onset and they have been doing a pretty good job in keeping up their reputation.
#1. Why Bluehost?
Bluehost is a part of EIG group of business and provides world-class service based on constant advancement in their web products and has over 10 years of experience. It is one of the best web hosting companies and provides high-speed performance. It also has a superb control panel that is designed to be easily navigated even by a novice.
What's more, by buying a hosting plan from Bluehost , you get the advantage of paying in your (Indian) local currency if you do not have a credit card or PayPal, thus providing you with a hassle-free payment option.
#3. Bluehost Pricing
Since the benefits and features of each plans are distinctively different, the payment plan also differs (although cheap across all programs). There are three plans designed for website hosting, and they are as follows: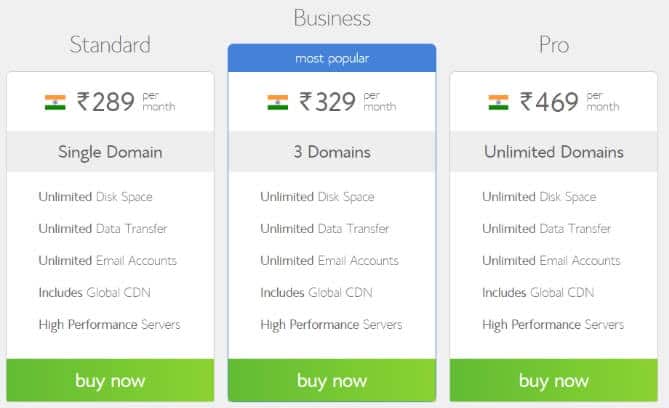 It is worthy to note that the price will be discounted if purchased on an annual basis and when bought with Bluehost coupon codes that are allocated to the buyer. There is also an option to choose between an Indian server and a US server. The US server is Rs. 70 less in all plans except for the Business plan that is Rs. 20 lesser in price.
Don't hesitate to invest in the best plans, because good value comes at a good price. If you think your content and plans are solid, do yourself better by backing it up with the best plan you can afford.
#5. Frequently Asked Questions (FAQs)