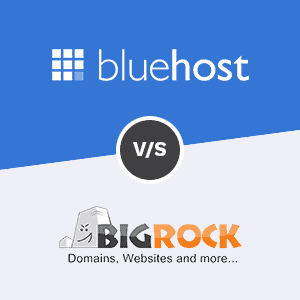 The World Wide Web has sure come a long way from the days of emails and social network. Today, the online platform offers users a plethora of possibilities and earning opportunities. From expressing an idea to sharing your talents and starting up a business, you can do everything on the virtual network.
All you need is an idea and a steady web server. Seriously, starting a blog or a website for your business has never been easier!
Like done in my previous two blog posts – Bluehost vs Godadday and Bluehost vs DreamHost, in this post, I am going to compare two of the biggest web hosting companies – Bluehost vs Bigrock, so that you can pick a secure and robust web hosting platform for your business website.
Thus, without further ado, let's take a look at which is the best web hosting provider.
The Need for Web Hosting
The popularity of the virtual platform has increased exponentially in the recent years. Gone are the days when you used the internet just for chatting with your friends or searching something on Google.
Today, the World Wide Web has attracted users from all walks of life who can express themselves, set up businesses, interact with other people and earn good money online. Technology really has changed our lives for the better.
More and more websites are popping up every day, adding on to the ever increasing competition. Also, with the increase in the number of site builders and eCommerce platforms, starting a venture online has become all the easier. You don't even need complicated coding skills or any technical expertise to build a website anymore.
Thanks to the site builders circulating the market, websites can be designed in a matter of minutes. However, that's not all, simply designing an incredible website is not enough.
Web hosting services are the connecting medium that links you to the main server. The web hosting assists you in posting your content online, thereby kick-starting your blog.
A web host is crucial to the success of your website, it provides you with the suitable platform for launching your website globally. It gives your website a specific address and identity using which your viewers can look you up.
After you have completed designing the basic layout of the website, the next step is to christen it.
Choose a unique and catchy domain name, host it online and you are good to go. There are loads of web hosting companies that claim to offer the best of facilities and enhance the reach of your website.
It might get a bit overwhelming for a newbie to choose an ideal web host for their website. Don't worry, we have narrowed down the list to two leading service providers namely, Bluehost and Bigrock (each discussed in detail below) that you can check out.
Bluehost vs Bigrock – Key Features Comparison
Web hosting companies can make or break your e-venture, therefore, it is of utmost importance that you choose a host that not only supports but also boosts your web presence considerably.
Now that you know a bit about the two leading names, Bluehost and Bigrock, let us move on to discuss the various features and pricing options of the two companies to get an in-depth knowledge about their operations and fish out the best out of them.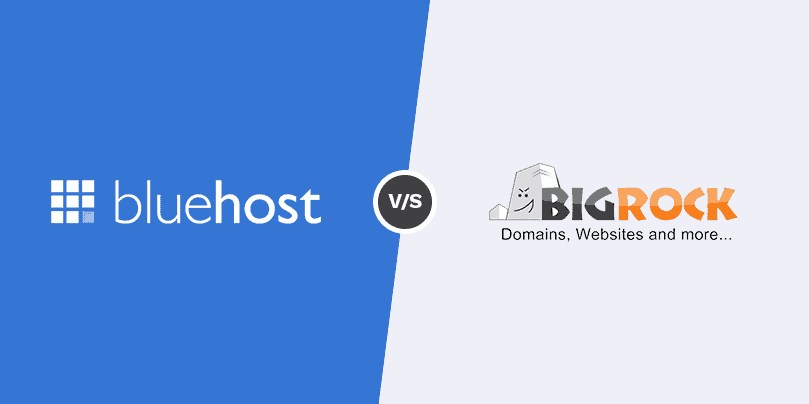 These two brands, though very similar, do have certain distinguishing features that set them apart and give them their uniqueness. These key points of comparison are discussed in finer detail below.
Both Bigrock and Bluehost come from different backgrounds and have unique features to back them up in this race for the top web hosting service.
Bigrock started out as a domain registrar and now almost a decade later the company is an all-around solution for budding bloggers who want to set up their website and monetize on it.
Web hosting (for both Windows and Linux), eCommerce solutions, site building and VPS are some of the perks you can enjoy on Bigrock.
Bluehost, on the other hand, started out as a hosting company and offers everything from Cloud hosting, Shared hosting, Reseller options and VPS to its customers.
#2. Bluehost vs Bigrock – Speed Test
The responsiveness and loading time of a webpage often determines the number of views it gets. Server downtime and buffering are some of the obstacles that web developers can remove using a powerful web hosting solution. After all, nobody likes visiting a page that takes the time to load!
Both Bluehost and Bigrock happen to be among the fastest web hosting services in the market.
Bigrock offers its customers advanced and secured servers that constantly monitor and check your website for signs of online threats such as virus infestation or Trojan attack. The local servers also help to boost the SEO ranking of your website by using your location. However, on the downside, the platform does not offer free data backups.
Bluehost, on the other hand, is not dependent on their company server. The platform has its own in-house server in Utah along with its peer Hostmonster. The server comes with the most powerful hardware that secures your connection and protects your content from hacking and other threats.
#4. Bluehost vs Bigrock – Customer Support and Reliability
A solid customer support system is mandatory for the success of any website or online venture. The team of technicians must have the necessary skills and professional expertise to explain and assist the users when they face a problem. Efficient customer support team work towards strengthening the client relations and build a solid reputation on the internet.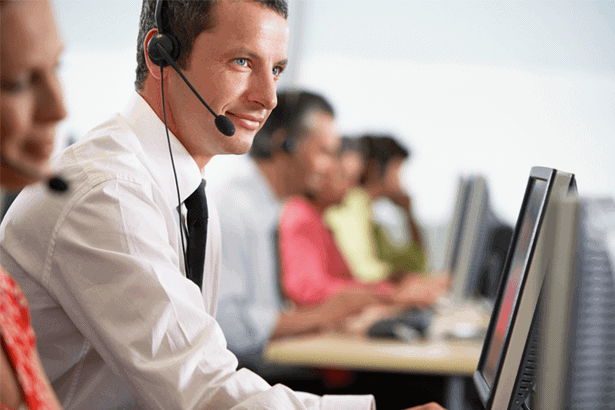 There should also be a help desk where users can submit their queries and complaints that must be addressed immediately. Customer services help build brand loyalty and enhance the credibility of the platform.
Both Bluehost and Bigrock are blessed to have a proficient and skilled technical team that assists users in web designing, eCommerce and launching the websites. On Bigrock, you can find an extensive database where users can answer the basic questions and common web hosting issues. Live chats, video calls, emails, the token-based system is available on both the platforms.
#6. Bluehost vs Bigrock – Hosting Plans
Bigrock has four Shared hosting plans – Starter, Advanced, Pro, and Business. The Bigrock starter plan starts at Rs. 129 / per month, while the other three plans are priced at Rs. 199, Rs. 329 and Rs. 449. All the plans are valid only for two years and have to renew constantly.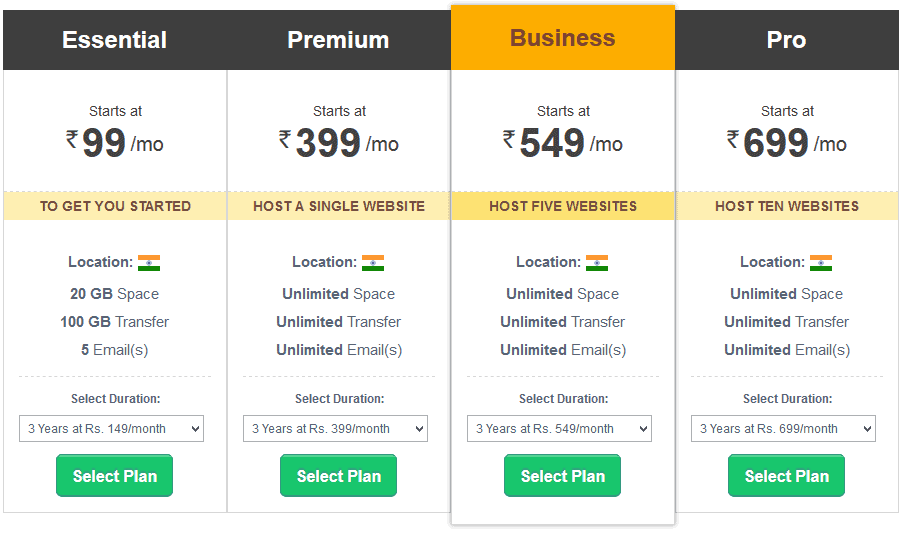 These plans allow you to create both single page and multiple pages websites (maximum limit is 50).
The starter plan comes with a site builder, 2GB data transfer limit, 500 MB storage space and about five email accounts. The other three plans offer unlimited storage, bandwidth and email accounts.
There is a limit on the number of websites you can host in the Starter and Advanced plans. Users even get content management solutions for Joomla, WordPress, Zencart and Drupal.
Bluehost comes with three hosting plans – Starter, Pro and Business that is compatible with both Windows and Linux devices. The Pro plan offers unlimited storage, bandwidth and domains.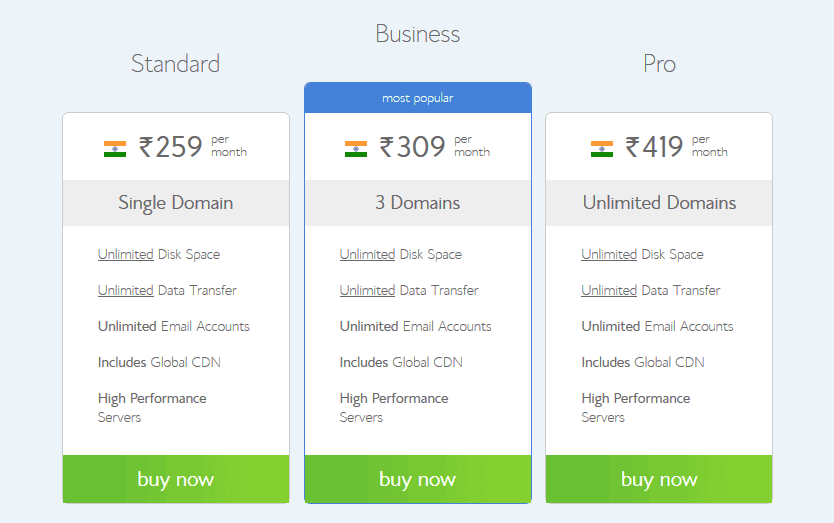 You can always upgrade the platform to a VPS hosting service. Bluehost plans start at Rs. 289 / per month, the Business plan costs Rs. 329 while the Pro plan is Rs. 469 / per month. The Linux web hosting plans start at Rs. 419.