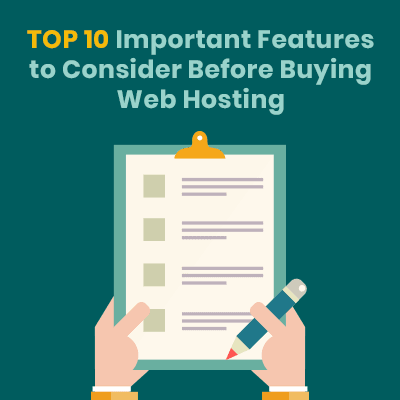 Web hosting is a service that allows institutions and individuals to host their website on the internet.
However, there are a plethora of web hosts out there for us to choose from and it can be a daunting task to find the one that fits our needs.
While buying Best web hosting, an inexperienced customer who is obviously new to these technologies probably has no idea of what to look for in a good web hosting plan, thus, here is a quick guide on the important web hosting features that make a web host good and reliable.
However, before we move forward, let's first take a look at what Shared Hosting is.
A popular hosting plan, Shared web hosting is basically a type of hosting where the service provider provides services to multiple websites, wherein each one of them can host their own domain name under a single web server.
Since managing individual web servers is a costly affair, many businesses outsource to get their websites hosted which is convenient as well as inexpensive. However, choosing the right web hosting service provider is very important, as it is only then that you would be able to keep all your data safe and ensure that the website does not experience any downtime.
Bluehost's Shared hosting plans are reasonable and ideal for not only individual and small business owners who are about to launch a blog or a website but also large businesses. To know more about Bluehost's web hosting features, read this comprehensive Bluehost review.
Now, to get a broader knowledge of the kind of characteristics that you should be looking for, check out this web hosting features list below.
Top 10 Web Hosting Features To Look For When Choosing The Right Host
2. Know What Your Web Hosting Bandwidth Limit Is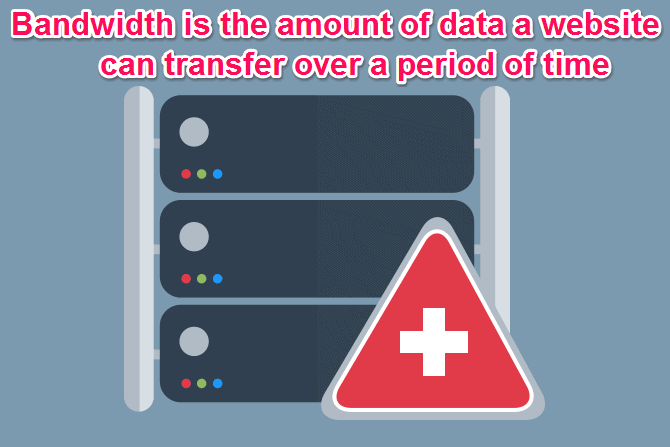 For those of you who don't know, the amount of data that your web host provider will let you and your customers upload and download in a particular month is bandwidth.
So, once you have hosted your files and converted them to a website, that is when bandwidth comes into the picture.
Numerous hosts offer unlimited bandwidth but if this feature is not managed well by the hosting provider, it can limit your traffic speed which will affect the performance of your website.
On the other hand, if you have a limited bandwidth, once your limit is over, either your hosting provider will not allow any more viewers or charge you extra per megabyte. Therefore, before going in for any package, pay close attention to the bandwidth limit that you will be provided.
4. Check The Uptime Provided by the Web Hosting Company
Uptime is the span of time the servers are in use and is measured in percentage. While choosing a plan, it would be advisable not to believe in what companies have to say about their uptime. If you want to know the actual rate, then you should use independent online tools such as Pingdom, Host Tracker or UptimeRobot to measure this rate for yourself.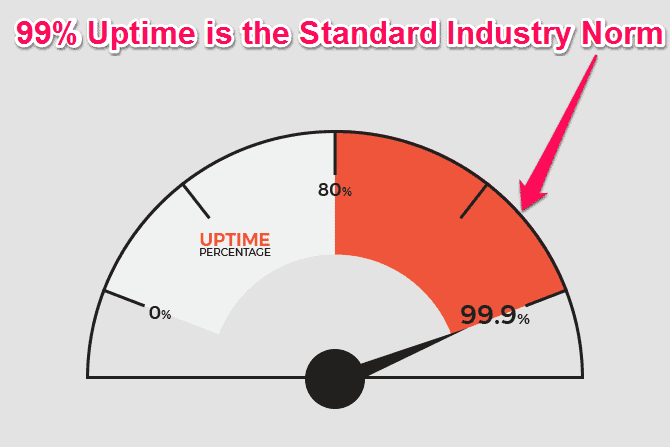 At the same time, do not forget to be cautious about the security features included in the plan. Usually, most web host companies do not include expensive security features in cheap plans. So, go through carefully what a plan has to offer, as your entire data could become vulnerable if your website does not have a good security.
6. Does Your Web Hosting Provider Offer Pre-Installed Apps?
Web host companies provide so many features in shared plans that it becomes a huge mess. However, pay attention to their pre-installed apps feature. These are special widget features that let you quickly build a website. Due to this, everything is managed efficiently.
The control panel is the most basic app, which enables you to control even the most complex server processes easily on a user-friendly interface.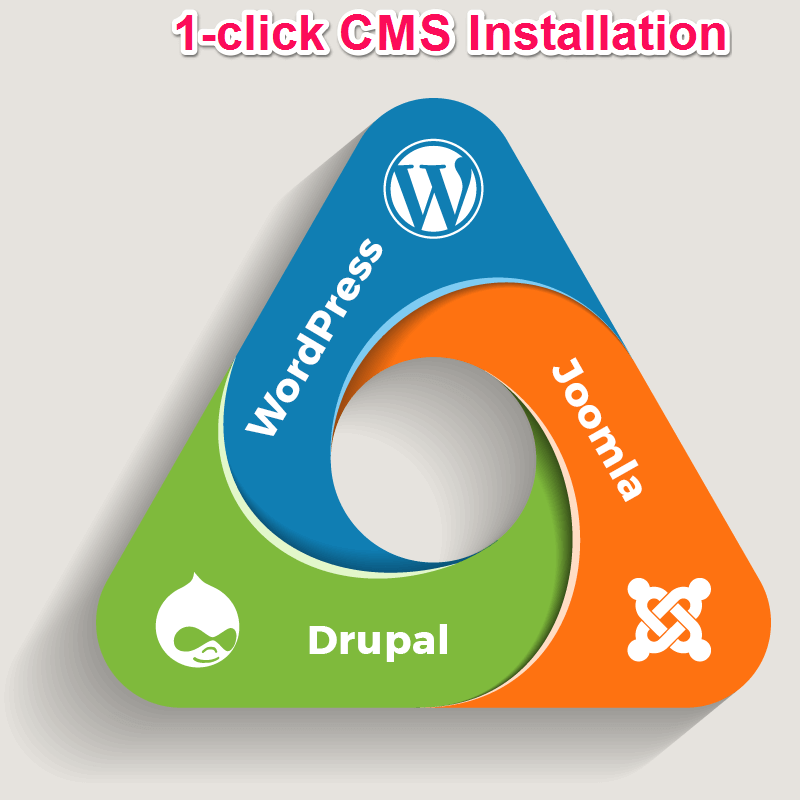 Zpanel, Virtualmin, and cPanel are some of the most used and well-known control panels. Some control panels have pre-installed apps and add-ons of eCommerce tools.
However, even though these come handy, most of these add-ons are only useful if you need them.
Bluehost, for instance, has an enhanced, easy to use cPanel (control panel.) So, you will have everything that you need to manage your site.
It also offers 1-click installation of WordPress, Joomla, and other CMS. Plus, it provides you with SimpleScripts installer with which you can easily install various add-ons and apps according to your needs.
8. Types of Programming Language Supported by the Web Hosting Company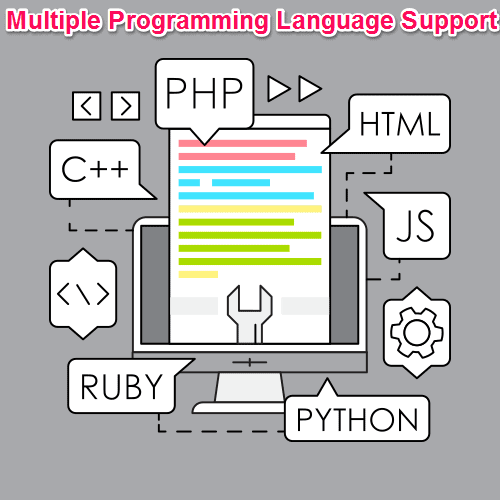 It goes without saying that you should make sure that your web host offers support for server-side languages according to your preferences.
If you decide to shift from one language to another, make sure that these are listed in the list of supported frameworks.
Do not restrict your options to PHP unless you are absolutely sure that you will never need any other programming language. Bluehost provides a huge list of languages so that you have multiple options to choose from.
Read here to know more about languages and frameworks web hosting.
10. Providing Free Bonuses
The web hosting market is huge, thus most host providers offer free bonuses to attract more and more customers.
For instance, Bluehost provides free domain transfer, unlimited bandwidth and Bluehost coupon which is definitely a winning deal.
The same way, many other providers either offer a free domain name or site-building tools and various other deals. More the number of deals the more is the client attracted towards it. Besides, that's no harm to the client as well.
However, even freebies like these come with restrictions. Not all offers are for a lifetime. So, read the user agreement very carefully before narrowing down on a provider.