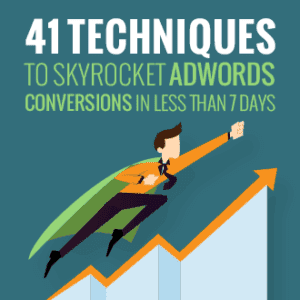 If you have an online business then I am sure that, how to be first on Google & how to get more website traffic, are probably the two foremost questions on your mind.
While Google AdWords can help you achieve both, traffic as well as improved rankings on Google, running an Adwords account is not an easy task.
With constant updates & changes, understanding how Adwords work, and how to manage your campaigns effectively, can be tricky.
Thus, to make things simpler for you, we've collected some truly useful ways of improving your Adwords CTR & conversion rate. The below checklist consists of 41 useful techniques, that if applied thoughtfully, can help you to get the highest returns on your investment in just 7 days.
#1. Analyze Competitors Ad Campaigns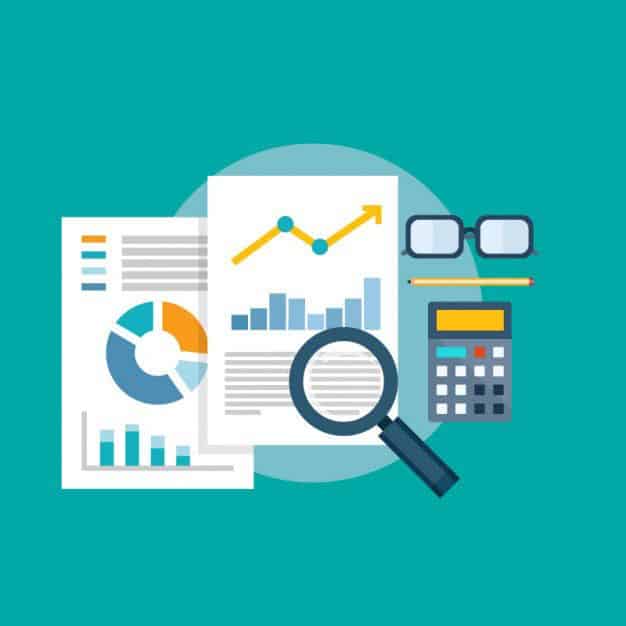 By analyzing your competitors Ad campaign you get insight on;
In short, you get all the information of your competitors advertising history, which can immensely help you to plan your own ad campaign.
Best part?
There are various tools available, that can help you to analyze your competitors Ad campaign, like SEMRush, Spyfu, etc
#3. Use Mirrored Adwords Campaign
What is a Mirrored Campaign?
Splitting an existing campaign into two individual campaigns, wherein one campaign consists of exact match keyword, while the other contains broad match keyword, is known as a Mirrored campaign.
Why should you use it?
Mirrored campaign helps you to improve your ads Quality Score which leads to decrease in CPA (Cost-per-acquisition)
#5. Optimize Your Ad's Text
An optimized Ad text consists of a descriptive title with keywords, a strong call-to-action, proper capitalization, plus it has additional information such as site-link, which makes the ad more compelling and click-worthy.
#7. Invest In Brand Terms
Not only is it a cost-effective method, but it also helps you to avoid losing clicks to your competitors.
For instance
As you can see in the above-mentioned example, users sometimes use brand name while searching for a product.Thus, by biding on its own brand name, "Teabox" was able to rank higher in the SERPs and score a click.
#9. Align Keywords, Copy With Landing Pages
In PPC campaign, Ads' alignment matters.
For example
If a user clicks on a link which has a keyword "Halloween Candy Sale" and it doesn't land him on the page that he is looking for, he will leave immediately.
Also aligning your ad copy with landing pages, helps you to enhance the user experience, which boosts your ranking on search engine.
#11. Use Dynamic Keyword Insertion
Dynamic Keyword Insertion (DKI) is an Adwords feature, that allows you to create ads, that dynamically update based on the users search query & the keywords in your ad group.
For example
If the keyword "Car" is a part of your ad group and if it matches the search term used by a customer, Adwords will dynamically update your ad to insert the searched keyword or phrase (under 3 lakh) into a search ad.
Best part?
DKI helps you to stand out against other ads, as it automatically highlights your ad in bold if the user's search query matches your keyword.
#13. Invest In Mobile PPC Ads
Why?
The simple reason is because web searches made through Mobile devices have increased tremendously in recent years. Investing in Mobile PPC Ads helps you to boost your local PPC since local searches & mobile devices are closely tied.
Also, Mobile Ads are cost-effective, as the average CPC of Mobile ads is lower than that of desktop paid searches.
#15. Install Adwords Conversion Tracking
Adwords conversion tracking is a free tool that helps you to understand what happens after a user clicks on your ad.
Meaning?

In short, it provides you with useful data, that can help you to optimize your PPC Ad campaigns according to your business goals.
#17. Use A/B Split Test On Ads
A/B testing helps you to determine which version of your ad is performing better, by testing them against each other.
For example
If you want to test which ad platform – desktop or mobile, works better for your paid searches, you can use A/B testing to measure performance and based on the result, work on a strategy that will help you to enhance your PPC campaign.
#19. Use Actionable Long Tail Keywords
A great optimization strategy, using long tail keywords helps you be more specific in your Ad text, which helps you to rank high on SERPs.
How do you find Long Tail Keywords?
Google Search is one of the best free tools to find Long Tail keywords. Besides that, you can also use tools such as Google Keyword Planner and Keyword Tool.
#21. Use Remarketing Strategy
What is Remarketing?
Simply put, Remarketing is a technique wherein you show the same ad, that a customer viewed on your website, on a different site the customer is currently viewing, with the hope that he will click on the ad and make a purchase.
Benefits?

#29. Integrate Adwords & Google Analytics
Why?
Because, while your Adwords account tells you how much money your ads cost & how many conversions you are getting, do you know what happens between the click & the conversion?
Or how much of your website traffic comes from Adwords?
No idea?
Well then, the simplest way to track this information, is to link your Google Analytics account with your Adwords account.
By doing so, you'll be able to see:
It provides you with valuable data, that helps you to improve your Adwords performance. Read here to know how to add Google Analytics to WordPress.
#31. Use Adwords Opportunities Tab
What is Opportunities Tab?
Opportunities Tab is an Adword tool, that analyzes your PPC account's performance history, campaign settings etc. and comes up with ideas (opportunities), which if implemented, can help you to improve your ads performance.
By making use of Opportunities Tab, you'll be able to save money by spending your Ad budget wisely and be able to create ads that are more relevant, by making use of the suggested ideas.
#33. Combine SEO & PPC Strategy
Combining PPC & SEO will help you to dominate the top of Google search results for organic as well as paid ads.
For instance
In the below-mentioned example, on a search performed for "British Airways", you will notice that the brand has a paid ad on top, followed by the organic top listing, alongside the right sidebar information.
In short, they completely dominate the search result for their brand.
By clubbing the two - PPC & SEO together, you're able to, increase the total search traffic of your website organically and improve your brand's online visibility. Go here to know more about the common SEO mistakes to avoid.
#35. Analyze Search Funnel Reports
Another Adwords Tool, Search Funnels now called Attribution, provides you with detailed information on how a conversion was made.
It gives you an overview of how many days it took for a conversion, clicks-per-conversion, ad impression, etc.
By getting a detailed overview of how a conversion was made, you're able to:
#37. Link Adwords To Google Search Console
Why Link?
By linking the two accounts, you'll get a combined report on both paid ads and organic listing, which will allow you to see & compare their performance at keyword and search query level.
How is this helpful?
For instance, if your paid search term (running shoes) is performing well organically, you may want to lower your paid keyword bid or pause it altogether.
Thus, by having a complete picture of how the two - organic listing & paid ads, are performing, you are able to optimize your PPC campaign to get more return on your investment.
#39. Use Adwords Ad Extensions
What are they?
In a nutshell, Adwords Ad extensions are additional pieces of relevant information within a text ad.
Benefits?
Ad extensions are the easiest way, through which you can get more search engine visibility & clicks, that too at no additional cost. Plus it helps you to:

#41. Use A Strong Call-To-Action
Your PPC Ad text needs to have a strong Call-to-Action!
As you can see in the above example, a powerful ad title includes a strong call-to-action "Get Rid of Pests at Lowest Prices", to entice potential customers to click on the ad.