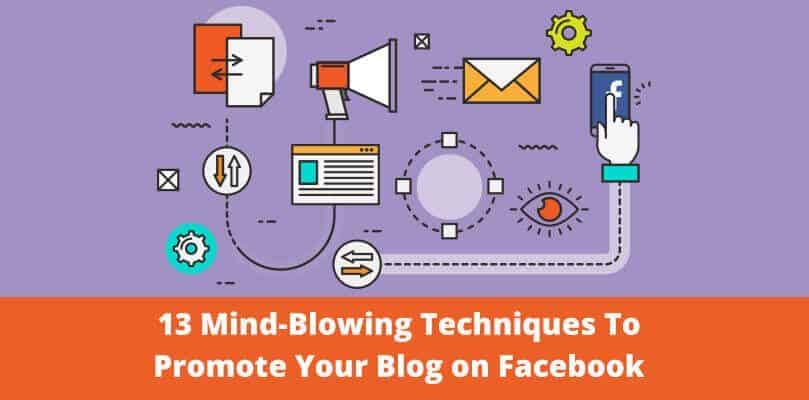 When it comes to digital marketing, I am sure that Facebook is likely to be a big part of your daily marketing routine. If not, then you are committing one of the major SEO mistakes that you need to rectify now.
From getting more traffic to your blog to simply creating more brand awareness, Facebook is the go-to platform for every marketer. However, are you aware of all the ways through which you can promote your blog on Facebook? Do you know the trending promotional techniques that can help you to effectively increase your site's traffic?
No idea? Well, here is the ultimate guide on how to promote your new blog on Facebook. This article comprises of a simple checklist, that offers 13 effective Facebook marketing strategies on how to have a successful post on your Facebook Business Page every time.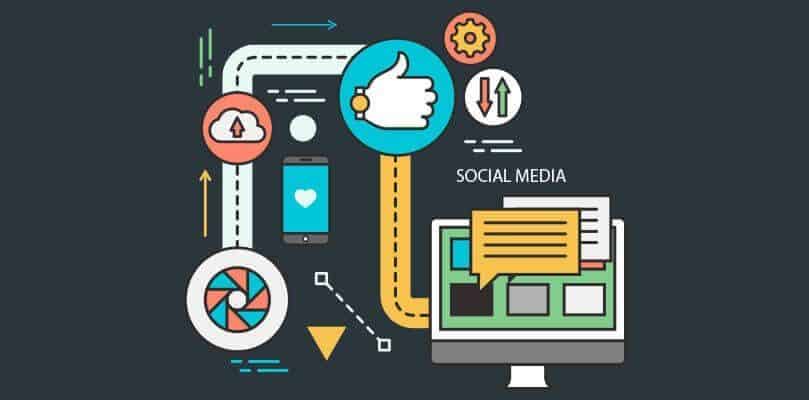 For a post to go viral on Facebook you have got to create content that is shareable.
What do I mean by shareable?
Shareable content is a blog post that is intriguing, helpful or entertaining enough for readers to click on and share it with their friends. For instance, here is an example of a content which is not only interesting (15000+ downloads), but it is also helpful, making it a perfect shareable material.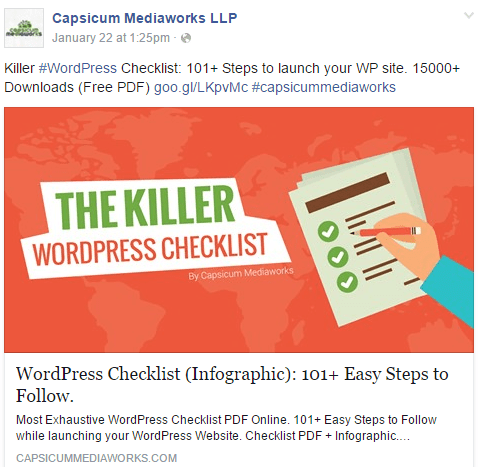 So, how do you create content that gets shared?
Further, if you can't think of a new topic to write on, just pick a topic that's already been written and add your own twist to make it better. You can also apply Brian Dean's Skyscraper Technique for the same.
#3. Add Relevant Images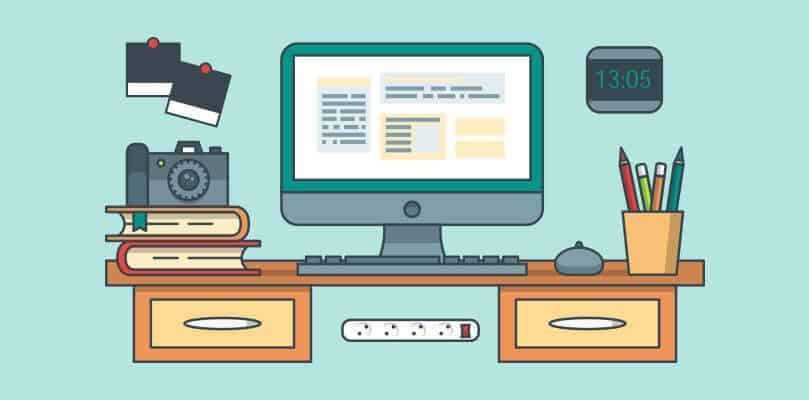 Posts with relevant images get more clicks than text-only or link-based posts. Since images are easier to consume than text, posting a photo or an infographic of your blog post on Facebook helps you to generate more leads and increases engagement with readers.
Further, Visual content helps you to increase your Facebook's EdgeRank Score, which is a Facebook algorithm that decides when & how often to show your posts in a reader's Newsfeed, thereby improving the visibility of your post.
Best part, you can use free image tools like Canva or PicMonkey, or Unsplash that allow you to create captivating images for your blog post and social media post.
#5. Invite All Your Friends To Like The Post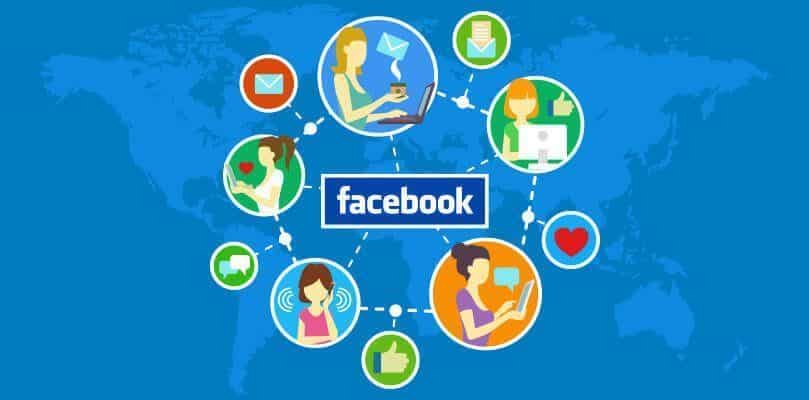 This is the easiest and fastest way to promote your new blog!
By sending invites to people you know or are associated with, you're able to gain more exposure to your blog and at the same time, it helps you to increase the level of engagement with your readers.
Just make sure that instead of spamming, you send invites only to users who you think would be interested in your article and invite them once only. Plus don't forget to share your post with relevant Facebook groups.
Additionally, to make the process of sharing faster, you can use Invite All Friends for Facebook chrome extension, that helps you to automatically invite all your Facebook friends with just one click. Here are few other useful chrome extensions that you should check out!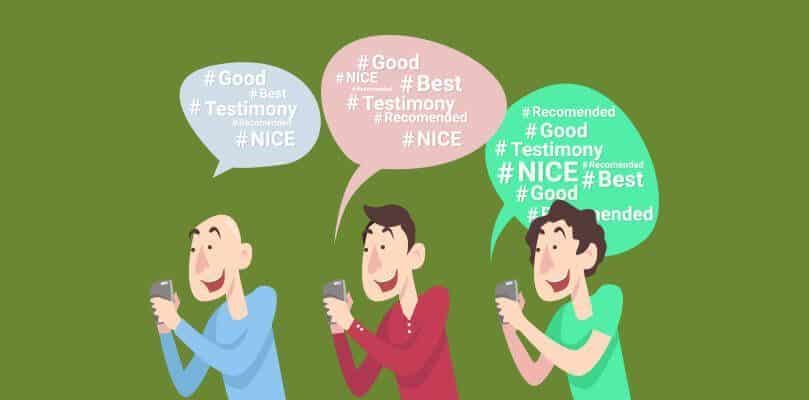 Hashtags are a great way to expand the reach of your blog!
By identifying relevant & popular Hashtags for your blog post & incorporating them into your headline, you increase the chances of your post getting found on Facebook, leading to an increased level of engagement.
For instance, as you see in the below-mentioned example, a cleverly used hashtag that is relevant to your blog post, helps you to not only promote your blog, but it also helps you to increase the visibility of your brand.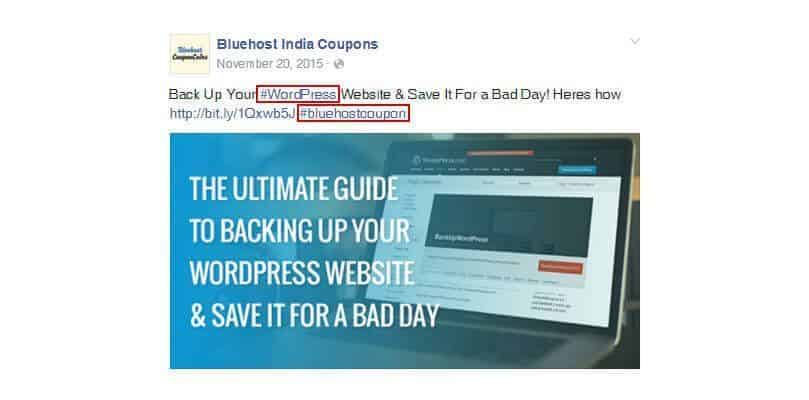 Best part, the site like Hashtagify.me, can help you to find trending hashtags that are related to your blog, thereby helping you to improve the SEO for your post.
#9. Write A Snippet…Skip The Link
Instead of sharing the URL of your post and linking it back to their blog, try adding a small snippet from your article in the next update to make it more shareable.
Since bombarding your text update with blog links all the time may not be appreciated by your followers, adding a snippet not only makes your update look good, but it also provides your readers with a snippet of the content being shared.
Best part, you can also use free tools such as Online Text Summarization Tool or Automatic Text Summarizer, that automatically provide a summary of a given text, thereby making your task of creating a snippet easy.
#11. Interact With Your Facebook Followers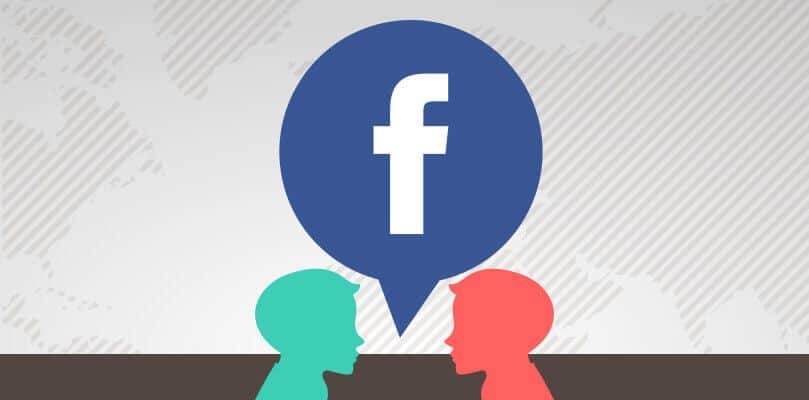 Simply posting a blog update is not going to make your post go viral. Since Facebook engagement is a two-way street, interacting with your followers is the only way, through which you can get them to comment on your updates.
For example, posting a question like, "Are you looking for the top 10 web hosting companies in India?" "What social media do you use to market your blog?" or "Searching for Bluehost coupon?" could be a great way to get your followers talking.
Further, you can host a contest to liven up your Facebook interaction level or simply comment on your own shares with opinions or tips to get the ball rolling. Just make sure that you check your Facebook profile at least once a day and respond to comments from your followers as quickly as possible.
#13. Invest In Facebook Ads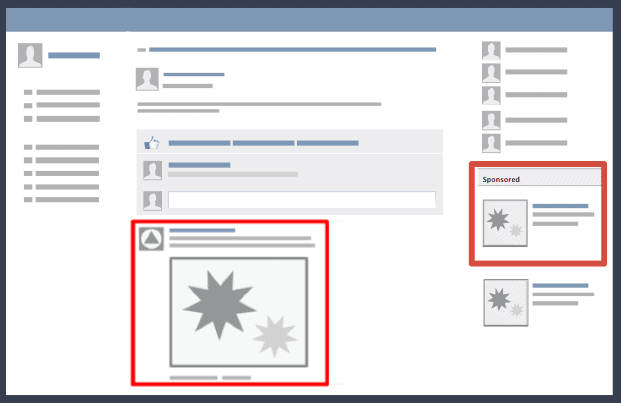 Facebook ads are an excellent way via which you can promote your content and build your fan following. Not only are they cost-effective, but they are also the most trending form of online advertising, making it the best marketing tool for all online businesses.
All you need to do is understand where and how much you should spend on Facebook posts, and you can use this idea to your best advantage.
What are its benefits?