Hi There, moving on from our previous post on How to Transfer a Domain from GoDaddy to BigRock – today, we'll take a look at how to make money online by becoming an Amazon Affiliate in India.
The Amazon Affiliate Program in India has been a huge draw for most bloggers & marketers. Thus, in the below Amazon Affiliate guide, we'll take a look at how to get started with Amazon.in Affiliate marketing.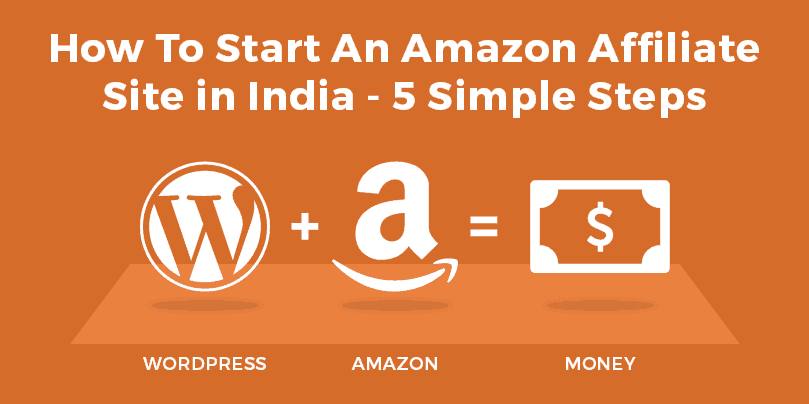 We have all blown some part of our monthly income by shopping from Amazon. But have you ever considered earning from Amazon?
There are already several blogs and websites that are using an Amazon Affiliate program to earn a substantial income. It is easy and it is fast. It further saves you the trouble of searching for a job in the declining market nowadays.
To become an Amazon.in Affiliate, all you need to do is create a website or a blog and the rest is a time-tested rise to profits.
Amazon is already a renowned brand that people are likely to trust. However, there are a few things you have to do correctly if you want your blog/website to gain more popularity.
Thus, if you want to know how to start an Amazon Affiliate site in India, or how to become an Amazon affiliate in India then read on to know more.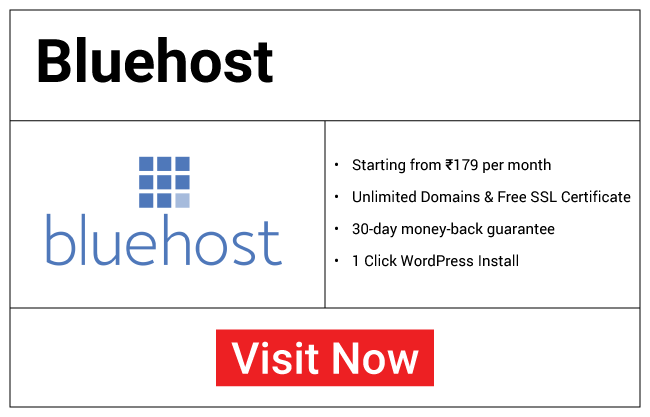 How to Start an Amazon Affiliate Website in India?
Affiliate marketing is one of the best ways to earn money online. With the Amazon Affiliate Program in India, you can easily earn a substantial income right from the comfort of your home. Thus, if you want to give this online business idea a try, then here is a complete guide on how to start an Amazon Affiliate site in India. This simple 5-steps Amazon Affiliate guide will help you build a profitable online business in no time, that too, without much investments.
#Guide To Creating An Amazon Affiliate India Website
A. Pick A Lucrative Niche
While Affiliate marketing is one of the easiest online business ideas, you still need to do your research and pick a lucrative niche. You really can't market random products that catch your fancy. Your readers must consider you an expert in your field if you want them to come back for your next content. For this, you need a field and thus, a Niche.
You need to be acquainted with the categories of products available on Amazon. From here, you can choose your niche. However, do make sure to find out the commission that your selected niche will offer you for each product.
Here is how you can pick a lucrative niche for your Amazon.in Affiliate website.
By now, hopefully, you have already decided the products that you want to advertise. So, we now move on to the how.
C. Create A WordPress Blog/Website
It is easy-to-use and install WordPress from most web hosts. You might even find a download link on the web host that you are using. If your hosting provider is BigRock, then you will find the option in your BigRock cPanel.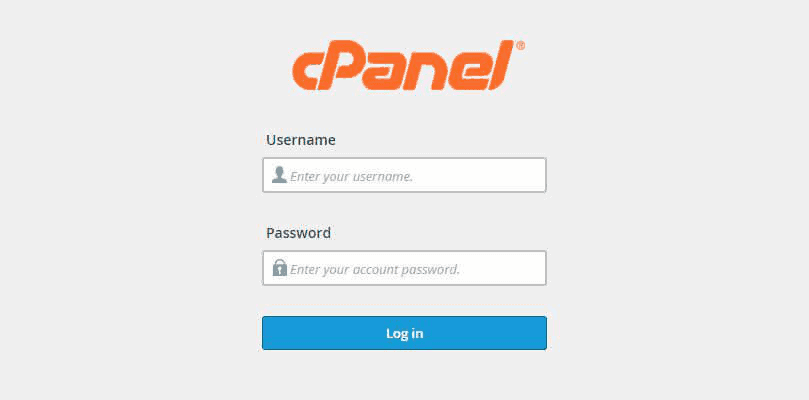 Customizing Your WordPress Blog/Website
Installing WordPress is not enough to make a blog. You need to dress it up now. Visitors will be attracted to a site that has a relevant theme.
Remember you can't choose any theme that catches your eye. The theme should reflect your niche. It should look professional if you want your visitors to trust your content.
Thus, for elegant themes and landing page template ideas, read this blog.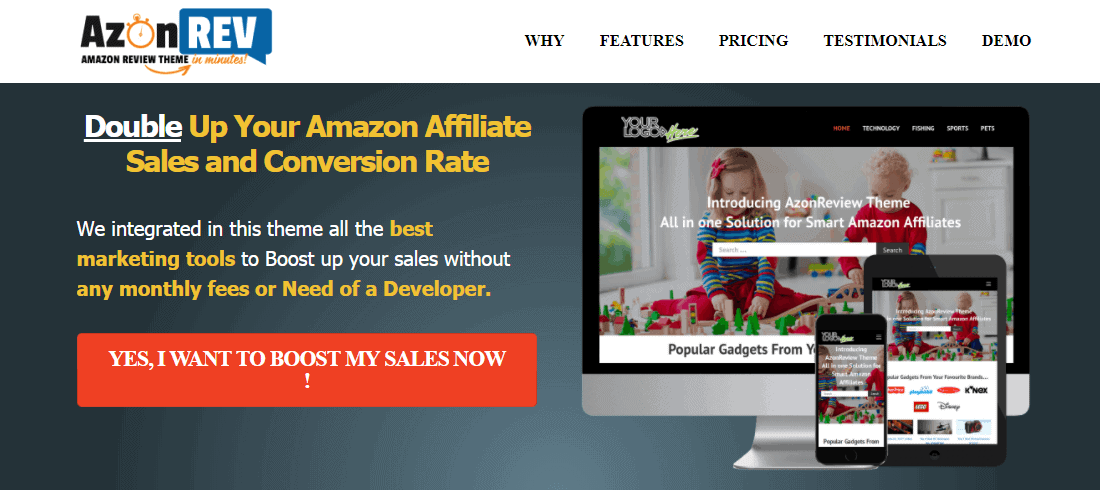 Now, to set up the WordPress Theme follow the below instructions.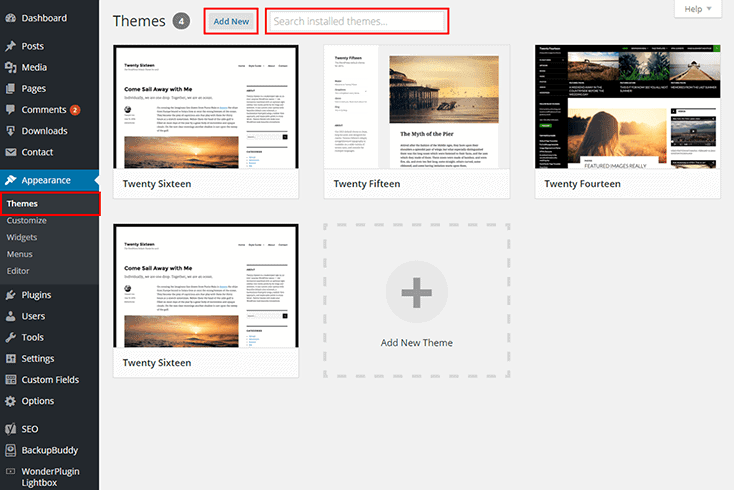 Also, here are a few free and premium best WordPress Affiliate Marketing themes that you can choose from.
There are a few WordPress plugins that you will need for your blog as well. You will get a long list of options but don't try to install all of them. You only need a few that are required to optimize your website.
But whichever Plugins you choose, you have to install them first. From your WordPress site, you can go to Plugins – Add New. If you have existing plugins that require uploads, you can do that from here as well.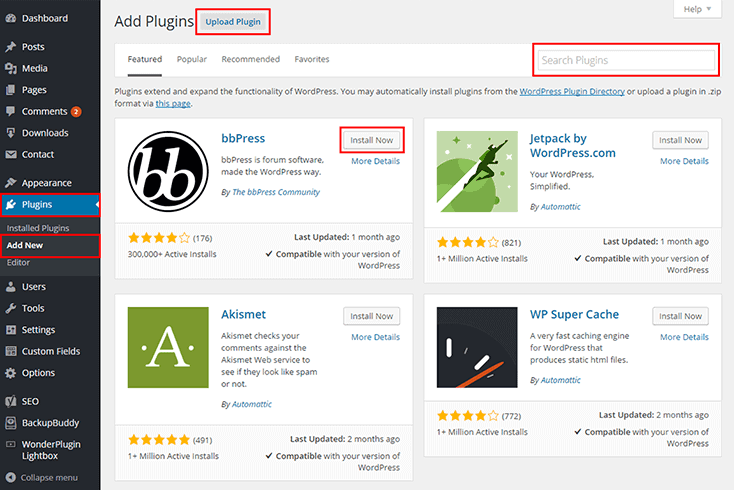 Here is a list of some of the essential plugins to get you started.
Plugins can help you to create more in-depth reviews. You can create image links and product information blocks to support your reviews as well. In addition, some may even add to the speed of your website.
This is a good idea because, like mentioned, no one really has the patience to sit through a site with a slow server. As such, website speed is integral for a profitable website.
Also, as a bonus, here is a complete WordPress website maintenance checklist, that'll come in handy once you have set up your WordPress Affiliate website.
E. Promote Your Site on Social Media
The cheapest and easiest way to marketing your blog/website is social networking sites. At the end of your blog, put in some social media icons and request your visitors to share your blog. Read this guide to know more about proper utilization of Social sharing buttons.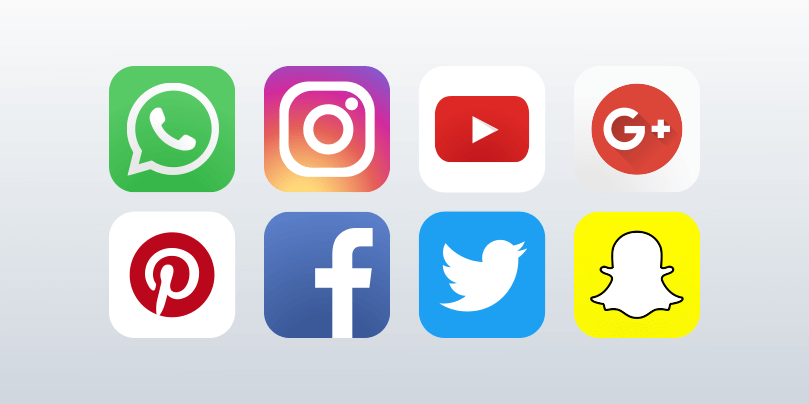 You can also advertise by paying online sites to share your blog once you have gained some profit. This will work better in the long-run as it draws more referral traffic than just those who have come across your blog.