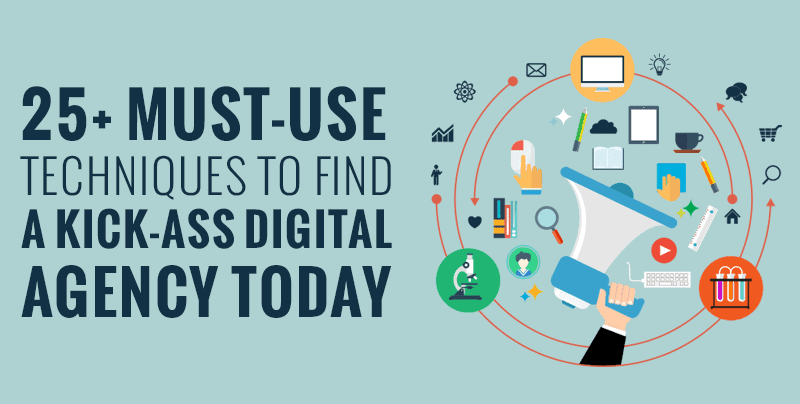 When you have to work with someone, make sure you work with the best.
But, how do you find the best?
With the number of digital agencies out there, ranging from freelancers to other bigwig agencies, how do you know who's right for your business?
Better yet, what questions do you ask before you hire them? It's a tough task, to say the least.
But, here's how you can deal with it:
To help you figure out what you want, we have compiled a checklist, that will help you make the right decision when choosing a digital agency to partner with.
What's more?
This definite guide comprises of 27 research tactics. To make it more easier for you, we have broken the guide into 3 categories namely:
So, ready to venture further?
Then, let's get started!
A. Search Investigate And Analyze
#1. Draw Up A List Of Digital Agencies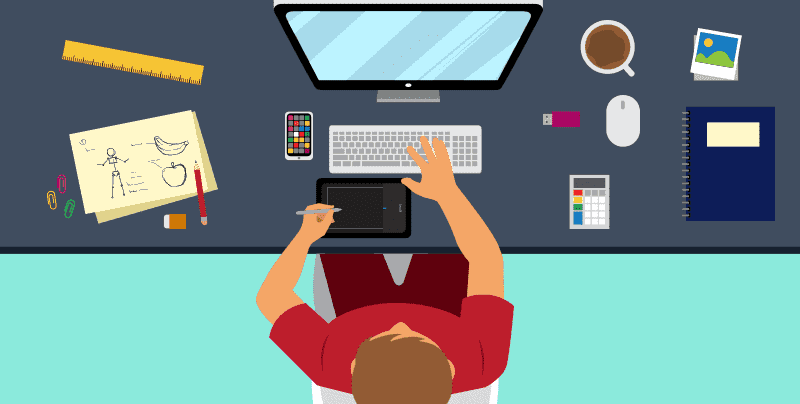 A list always helps!
When you have no clue where to start, a list gives you the initial sense on what to look for and will ensure, that you find a quality digital agency for your project.
Thus:
Short-listing the names of prospective digital agencies, that you want to work with, should be your first step.
On what basis do you make a list?
Recommendations given by friends, colleagues – it is a good place to start as any, plus it is a great way to find reliable people.
Ask referrals from professional contacts.
While browsing on Google, look for agencies that have experience in your industry and with similar websites.
If you know someone who has a great website, contact them and ask them who their designer is.
#2. Check If Their Website Is Legit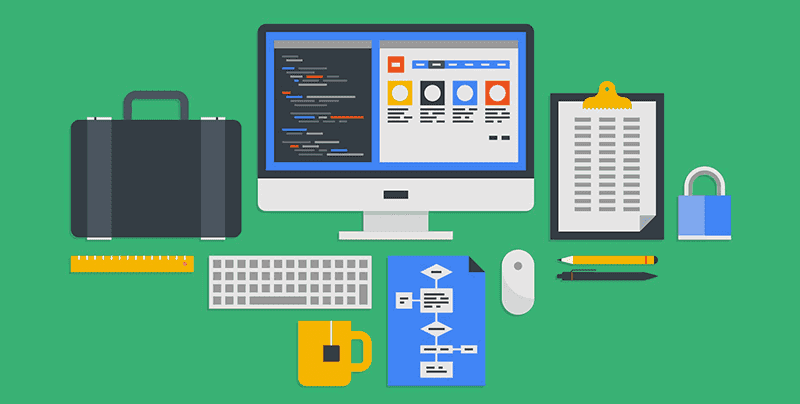 Time to put on your investigation hat!
Once you have narrowed down your choice to just a couple of digital agencies, it's time to check them out.
To begin with, check if their website is real and legitimate.
Why?
Because there are known incidents, where clients have been duped by fake companies. Further, it does not hurt to double check, before you have dealings with them.
Here are some quick ways to check if a website is legitimate:
Visit the Whois website – To validate, assess and to find who owns a web domain, check them out here.
Google – Type the company's name into search engine and see if they show up on Google.
Get in touch – Verify if the contact number and email id listed on their website is working.
#3. Take A Look At Their Website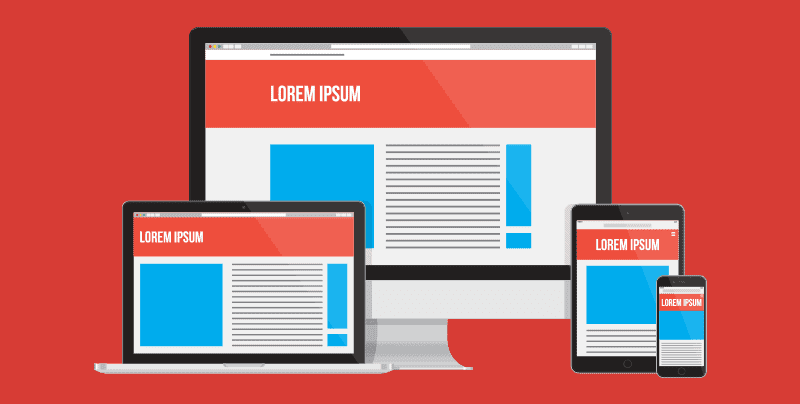 A simple fact:
If you don't like a Web designer's site, you probably won't want them to design your website. Hence, it is important that you browse through their website, before you move forward.
Moreover:
Browsing through their site will not only give you a good idea of their experience and knowledge, but it will also give you a glimpse of their technical skills, where you will be able to check:
If it is easy to navigate their site? Are things aligned properly?
How fast does the page load? Is the text easy to read?
Does the design complement the colours used? Is it easy to find information?
Simply put:
If you find a designer's own website not up to the mark, then it is senseless to even consider working with them!
#4. Look At Their Design And Client Portfolio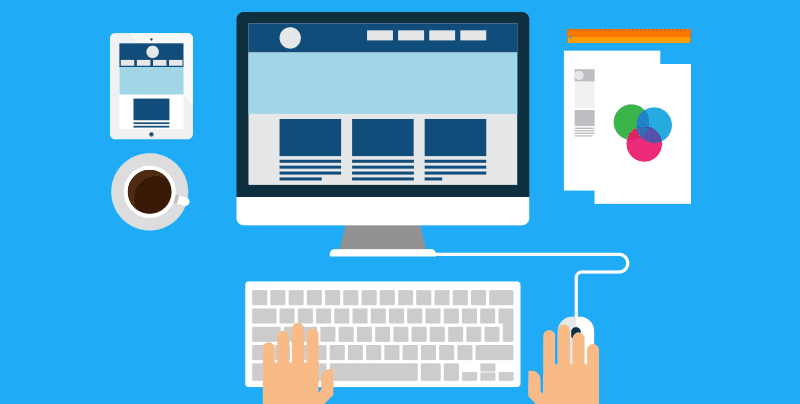 Here's a fact:
A freelancer or a digital agency's portfolio always exhibits a variety of their best work.
Thus, reviewing the portfolio or the projects that they have worked on, will give you a basic idea of what they have to offer to you, in terms of designs and creative styles.
Also:
When you go through their current and past work, it will help you to determine if, what they do suits what you need, and if their personal style matches to what you are looking for in a website.
To put it simply:
A designer's portfolio, shows you at a glance, what their talent and abilities are and what kind of clients they have served.
#5. Check Out Their Web Design Prices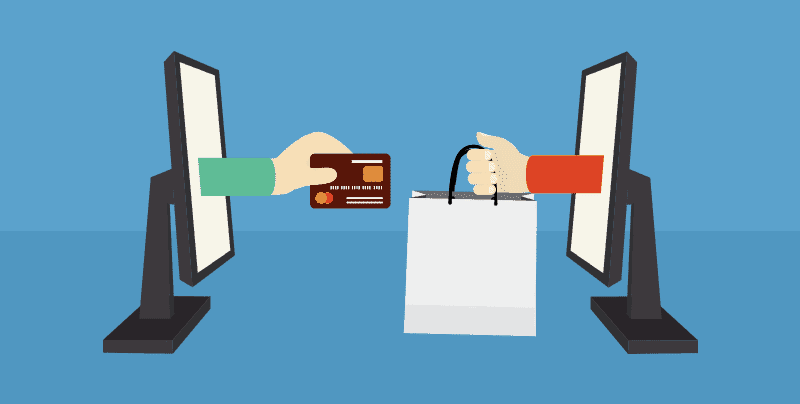 Picture this:
Lets say your budget for building a website is $2000, but you don't share this information with the agency. They put in several hours working on a proposal for you, only to realize that their quote exceeds your limit.
Result?
It is a waste of time for both of you, plus it makes you look unprofessional.
Thus, to avoid such a scenario, it is important that you check their web design prices, before you even approach them.
All companies have different pricing structures, some have a flat project price, others charge an hourly rate, while there are still others, who first check the scope of the project and then quote their price.
Hence, knowing what different packages a digital agency has to offer is important.
#6. Do A Thorough Background Check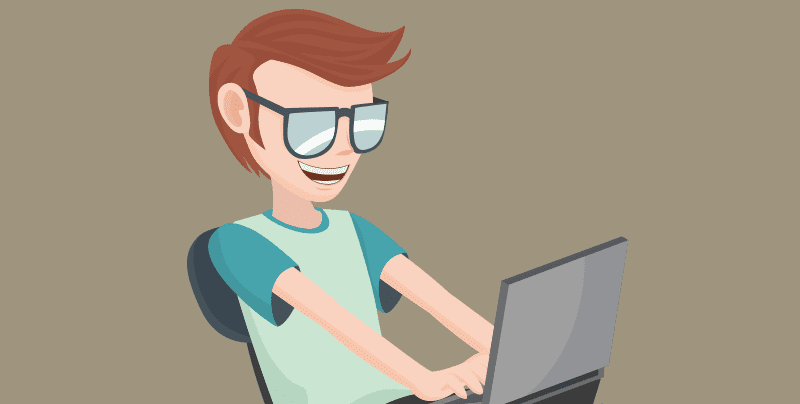 This should be a no-brainer.
To avoid poor service and dealings with questionable characters, it is important that you do a thorough background check, before you enter into a business partnership.
And what better way to do it, then through web search!
What to do?
Best part?
These networks are not only a quick way to do a background check, but they are also reliable sources. Plus, they offer access to the professional as well as a personal history of the company and all its members.
#7. Check Testimonials On Their Website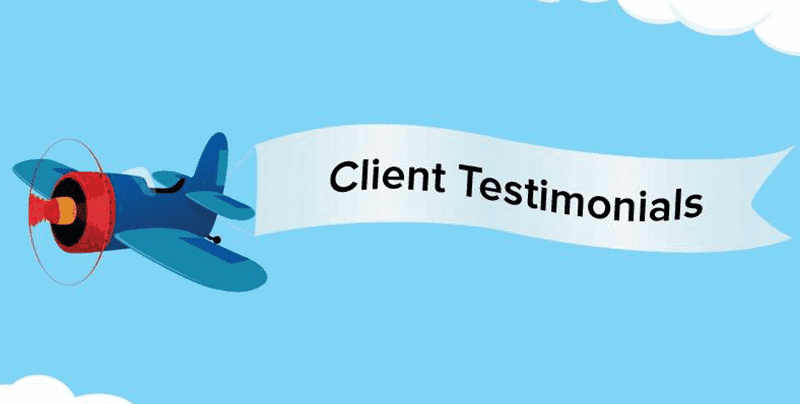 Knowing what others have to say about the digital agency, that you want to work with is important.
And one way to know that, is through reading testimonials.
Trust me:
No one, who has a less than satisfactory experience, while working with an agency, is ever going to endorse them.
But, why should you read them?
Here's the deal:
Reading testimonials is a great way to know
What your prospective business partner is like
What you can expect from them.
It tells you about their trustworthiness and reliability.
In short:
Testimonial is the client's way of saying thank you to the agency, that has helped them to make their dreams come true, and in the process, give an insight about the company's services to other interested clients!
#8. Check Case Studies That Show Results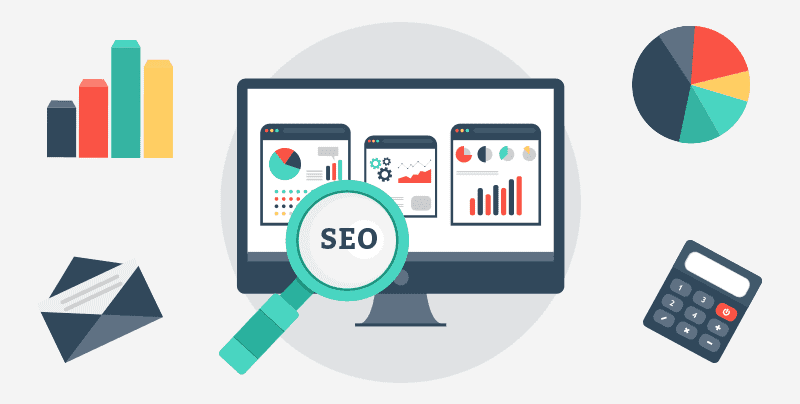 Check for results, before you hire!
Because let's agree:
A website is not just about having a beautiful online presence, but also about getting return on investments and having a website that generates revenue.
Thus, by reviewing case studies, you will be able to understand how a digital agency have helped their clients, in terms of specific results such as:
Increased online sales
More newsletter subscribers within a time frame
Lead generation and conversion rate.
Reduction in on-page bounce rate.
It is only when a digital agency is result-oriented, would it be able to help you with your goals. Hence, checking case studies is very important.
If an agency doesn't publish case studies, you can ask them directly, because if they're legit, I am sure they will be happy to provide examples.
#9. Check Out Their Core Services & Expertise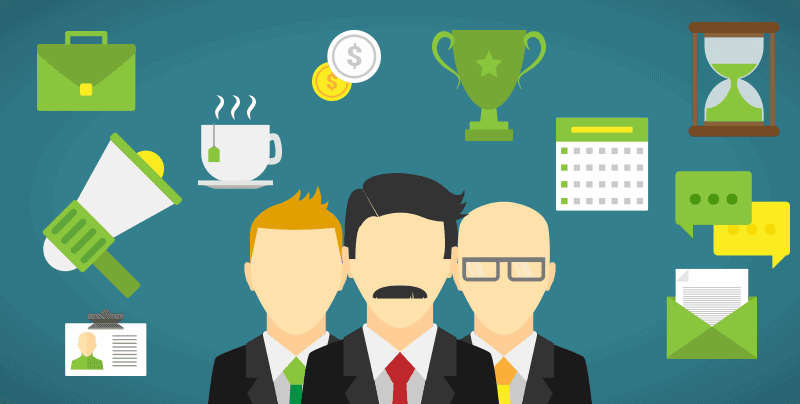 Hiring a designer with the right skill set is very important!
What is their core expertise or range of services? These are questions that you need to find the answers for, before getting involved with a digital agency.
Why?
Because it is only based on their ability and skill set, that you would be able to know, if they can effectively manage and complete all aspects of your project.
What should you look for?
Check if they provide comprehensive design, development and marketing services
Do they have SEO expertise?
Do they develop mobile applications?
What about experience with customized web projects?
Since, no one knows better than you, what expertise or service you would require to build your website, it is important that you first find answers to these questions, before proceeding further.
#10. Check What Technical Skills They Have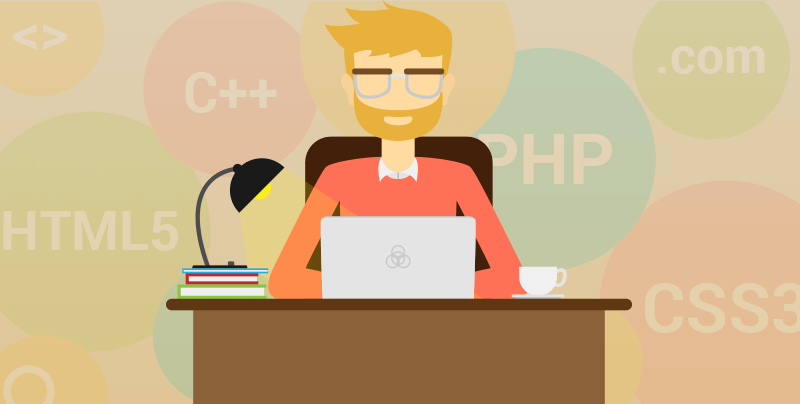 The amount of technical skills required to build a website depends on the scope of work.
Thus You don't have to fully understand all the technical details that are involved, but just have a basic idea of the technical jargon that the agencies might throw your way.
So, what should you look for?
Like I said:
A general understanding is more than enough, because technical aspects keep on changing and technical skills mainly depend on the scope of the project.
#11. Check What CMS They Use To Power Websites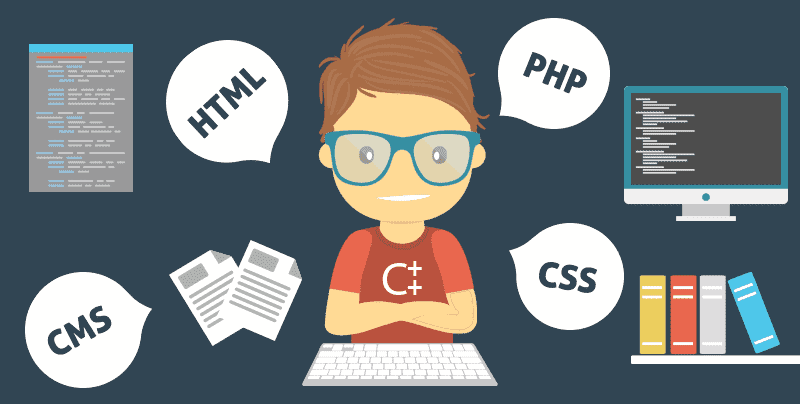 Is it open source or licensed?
Knowing what kind of content management system is used by a digital agency to power websites, is of utmost important.
Why?
Because, if a website is built using Open source CMS , it can be modified by any developer in the future.
Whereas, if it is built using a licensed CMS, it cannot be modified by just anybody, which means that you are tied to your website designer for life.
Today, mostly all digital agencies use an open source software (WordPress). Still it doesn't hurt to check!
#12. Check If They Follow A Process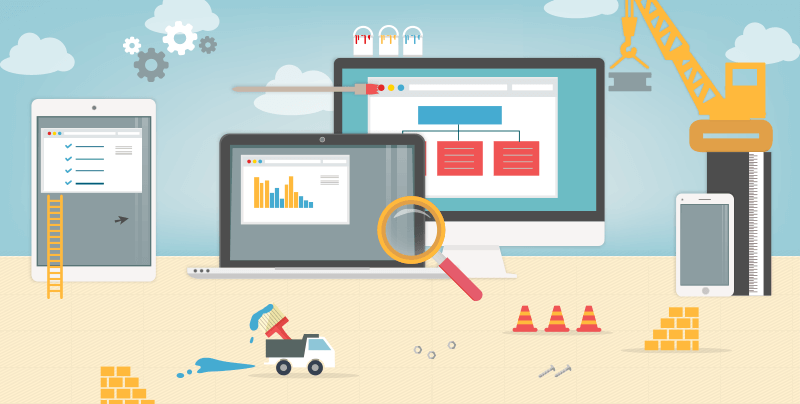 What's a process?
A process is like a flow chart, that shows the sequence of steps, that a digital agency follows while handling a project.
What should you look for?
Check if they do a basic analysis of your business, competitors and market research, before beginning the design process.
How much time do they spend on research and planning?
Do they check the functionality of the website before it goes live?
Simply put:
They should be able to first create a structure for your website, based on your brief, and the results obtained through planning and research.
Things like overall functionality of a website, content structure and other details, must all be planned out, before they start working on your project.
#13. Check Their Team Size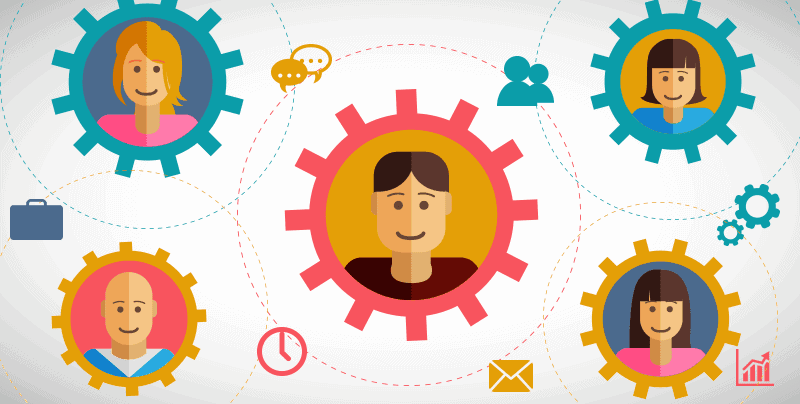 Knowing what their team size is, will help you to determine if an agency can deliver on its promise and if they can complete your project.
Checking the "About Us" page on their website, will give you a fair idea of how big or small the company is and will also tell you what skills each team member has.
But, why is it important?
Here's the deal:
If an agency's team size is too small, you may run the risk of the project getting delayed, due to lack of available expertise.
Similarly, if the team is too large, problems like lack of personal service or care for your project, may arise.
Therefore, it is important that you check their team size before you start working with them.
B. What Questions Should You Ask?
#1. Communication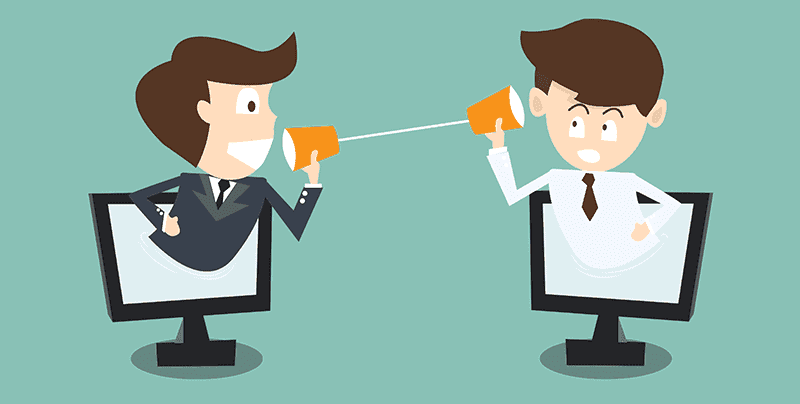 It's a win-win situation for both parties when communication is strong!
Thus:
When you approach an individual or a prospective agency, it's your job to get to know as much as possible about them, especially if you're working with a remote team.
What should you check?
Check what communication channels do they use e-mail, skype, phone, etc.
How effective are they while responding to your queries?
Find out how they deal with challenges by asking about their experiences with other clients
#2. Ask For And Cross Check References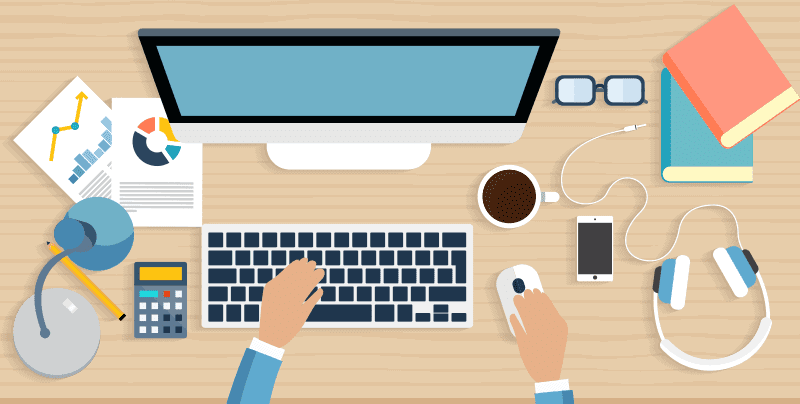 Don't be fooled by an impressive portfolio!
Checking out references, will not only give you the opportunity to see how reliable and responsive an agency or an individual is, but it also shows you how result-oriented they are.
While talking to past clients, you could ask them:
What their experience was, while working with the agency?
How did the agency perform under pressure? Were they able to deliver on deadlines?
What pitfalls, if any, should you be aware of?
How successful the client's website has been?
Asking for and contacting a few of their clients, will help you know if they were happy with the process and the end result.
#3. Do They do Branding & Logo Design?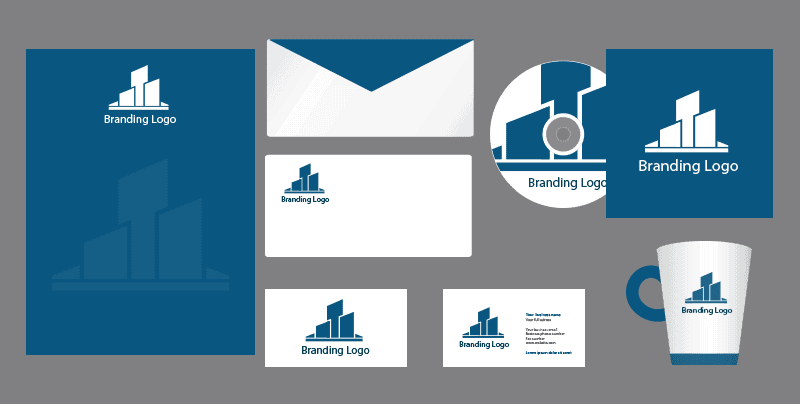 Here's a secret:
Branding is a special skill and not all digital agencies or freelancers do it well.
Thus, it is important that you ask the agency, if they understand branding, and if they can develop a website that reflects your brand identity.
Similarly:
A Logo is important for your brand. As a graphic image, logo tells people what your company stands for and can be used as a way to promote your brand, both online as well as offline.
Therefore, it is important that you:
Ask about their experience in branding and logo design.
Ask about what their brand design service includes.
Ask for a few examples of Logo they have created.
How much time do they take to create one?
#4. What About Content Writing/Strategy?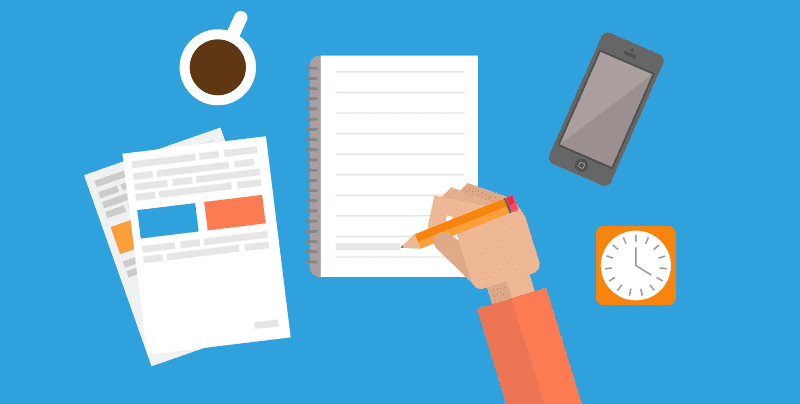 Content has the power to make or break your website!
Hence, it is important that you focus on it from the beginning and don't think of it as a task that can be accomplished later.
To plan your site's content from the early stages of the project, you need to ask the agency if:

They have writers on staff, who can deliver quality content for website, blogs, social media, etc?
How much experience do they have in digital content marketing and strategy?
How do they measure success within a content marketing strategy?
What type of content marketing campaigns, have they been part of in the past?
Remember:
A successful website is the one whose design is preferably built to suit the content.
#5. What About SEO & Social Media Integration?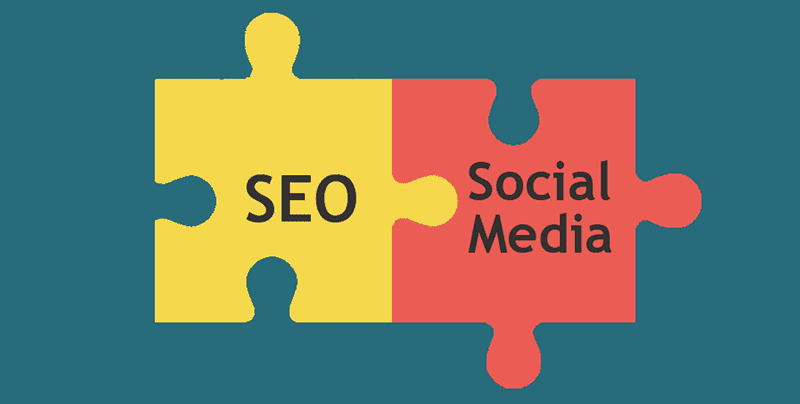 An undisputed fact:
Not having SEO and Social Media integrated in your overall web design plan, is a recipe for disaster.
Therefore:
Be sure that the agency you choose to work with, is well versed in both SEO (Search Engine Optimization) and Social media (Facebook, Twitter etc )
Here are a few questions to check if they have a firm grasp on both these aspects:
What is their strategy to increase eCommerce sales or website's traffic?
Do they have knowledge of on-page SEO?
How will they make your site search engine friendly?
Ask about social media marketing plans
How much time do they require to measure results?
#6. How Much Time Do They Require To Build A Website?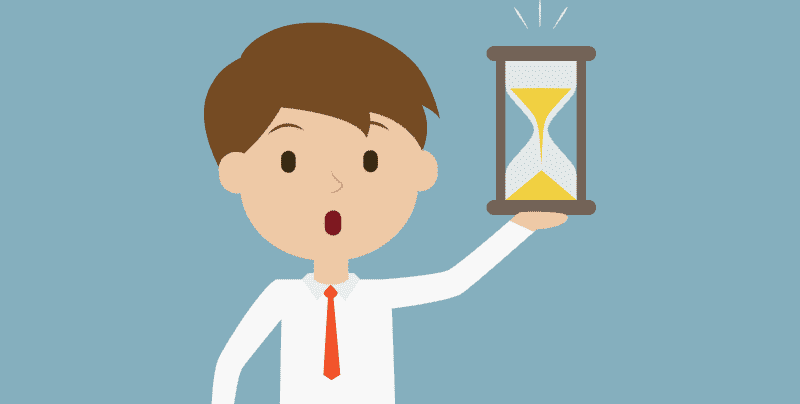 Time is money!
Ask the digital agency to give you an estimated timeline before you start the project. Even though the answer to this question will vary depending on:
The scope of your project
The availability of information and content
And the Images required for the website
Having a deadline set by you or an estimated timeline given by them, will help you to start planning on other promotional activities that you might want to do.
Also, it's worth discussing:
How much time would the agency devote to your project?
What happens if they don't meet their target date?
#7. Who Will Be Working With You During The Project?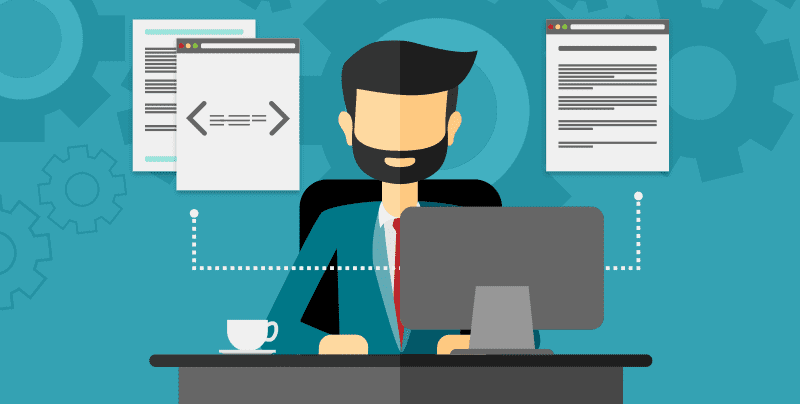 Who will manage your project?
Make a point of asking about the actual people who will be working with you.
Since different companies have different policies, it is important that you know upfront, who you will be working with.
Who will be your central point of contact during the project?
Would they devote one person or a team of individuals to your project?
Do you get to speak directly with the staff, who are involved in your project?
Who takes accountability for the success of your project?
In a nutshell:
It's important that you know the key people making decisions about your site, so that you can communicate with them directly as and when necessary.
#8. Who Will Keep Ownership Of The Designs, Code & The Website?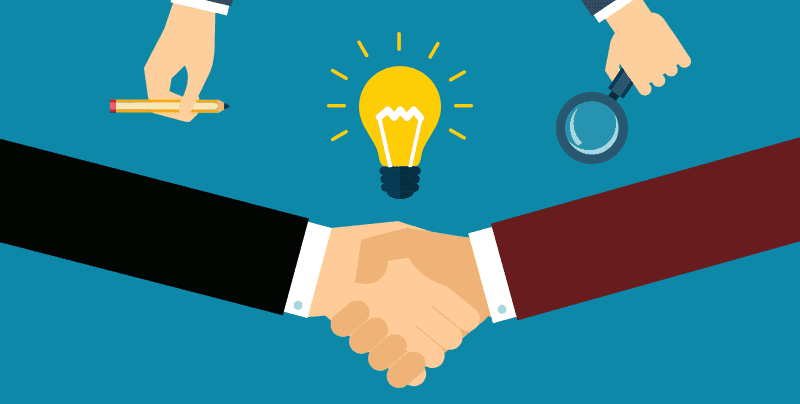 Pay attention to license terms!
You may be surprised to learn that legally you don't own all aspects of your website. Therefore, finding out what you really own, once the website is completed is critical.
Ask whether you will own the domain name, hosting account – registered in your name, not the web design company's.
Would they give you the rights to HTML/CSS/Javascript, upon completion of project?
Who owns the visual design and text content?
Would they provide you with source files for your site and access to your hosting account, backend administration platform and server?
Not being able to access important aspects of one's website, is everyone's worst nightmare. Thus, make sure you have a clear understanding of the legal reality of owning a website.
#9. Will They Be Outsourcing Any Work?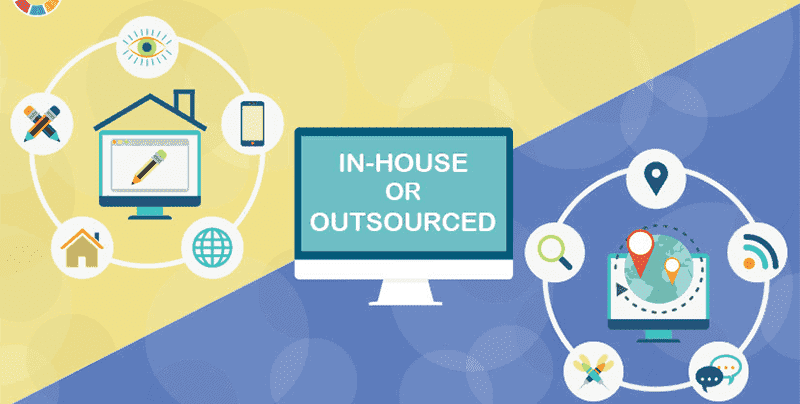 While certainly not a deal-breaker:
It is important to know, if an agency plans to outsource any aspect of your project.
Understanding who will be working on your project and what portions they will be working on, will ensure that you are part of the whole process.
What do you need to check?
Ask what service do they outsource?
In case of out-sourcing, how will project coordination be handled?
How much would it cost you, if they plan to use outside support?
Are these independent contractors, reliable and trustworthy?
#10. What About Updating Clients Website?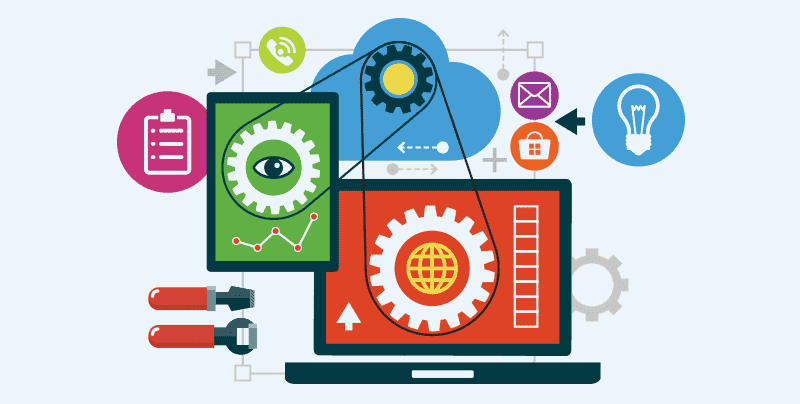 Websites are not a one time investment!
They need to be kept up-to-date, especially if they require plugins and other software to function. Thus, check if the agency offers maintenance services.
Ask them:
What kind of maintenance and upkeep will your site need?
What are their prices to update content, to make minor and major edits?
Do they have a retainer arrangement?
More importantly:
It is essential that you ask, if updating basic changes such as address, phone number, pricing information etc, can be done by you or if you need to pay them to make such changes.
#11. Do You Get Any Support After Launch?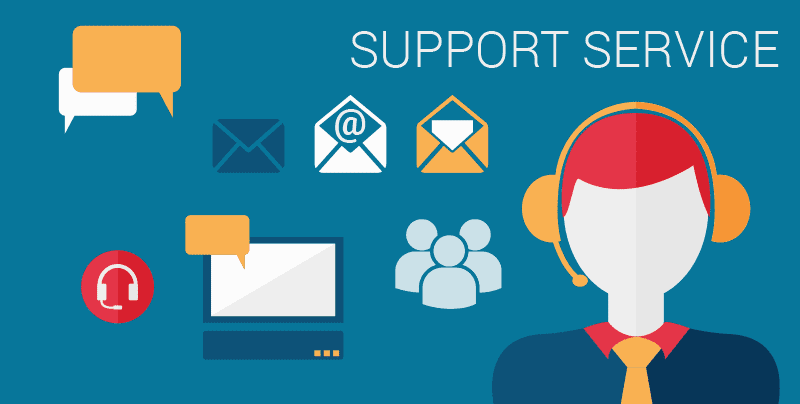 Set clear expectations!
To avoid confusion and frustration later, it is important that you check if they are willing to provide any post-launch support.
Because let's face it:
No digital agencies, would be willing to put on extra hours (that too free of cost), once a project ends and the site is handed-over to you.
Since:
There might be some post launch glitches that need to be fine-tuned or bugs that need ironing out, you need to check if they provide post-launch support. Also ask:
How long is the support for? What does it include?
Do they charge you for the post-launch support?
Do they give training, on how to use the site before it's launched?
C. Important Factors To Consider Before You Start
#1. Non-Disclosure Agreement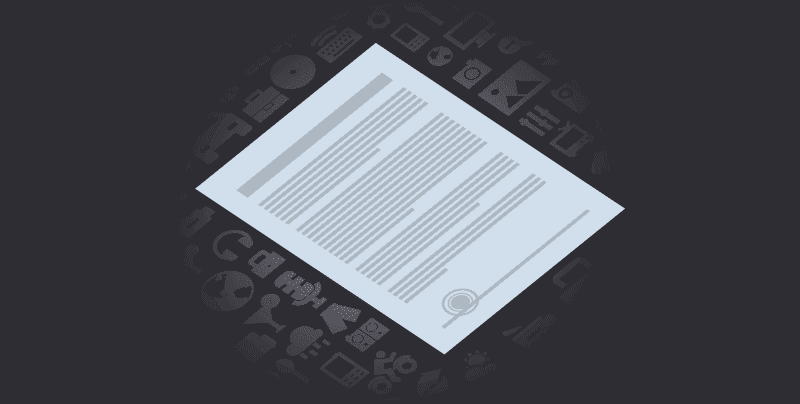 Why you need a Non-Disclosure Agreement?
Signing an NDA, protects any type of proprietary information or a trade secret being shared in the public domain, without your knowledge.
This could include your business's ideas, designs, processes, or any other matter, that is specific to your project, that you wish to restrict access to.
Thus:
If you want confidentiality concerning your business information, then clarify before hand, if an agency or a freelancer is willing to sign a Non-disclosure agreement with you.
#2. Check Payment & Delivery Terms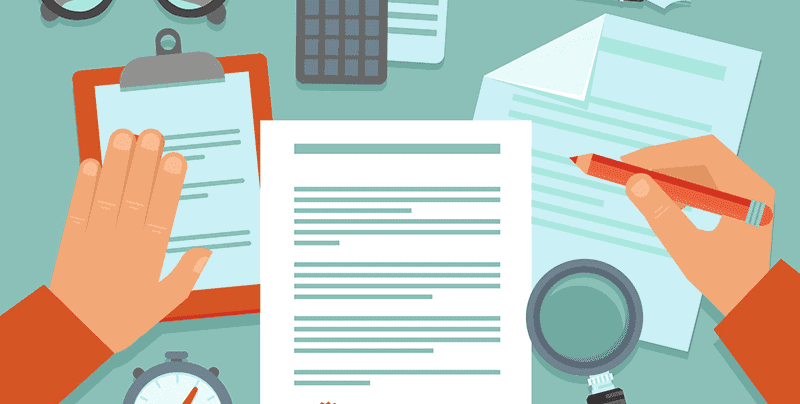 Agree to terms before you start!
Since different companies use different payment structures, it is important to know how much and when you will need to pay, before signing a business agreement.
Some digital agency's payment schedules match the delivery schedules, i.e
30% at the beginning of a project
25% on finalizing creative design
25% once the structure is completed
20% balance to be given before the launch
Knowing what payment pattern they follow, is critical before work commences. Plus, don't forget to check on the deadlines and delivery of the website.
#3. Do A Trial – Work With Them On A Project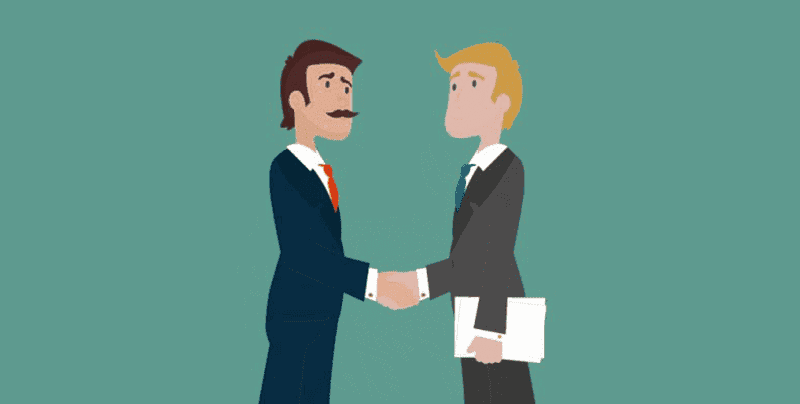 So, finally you have identified the ideal digital agency or a freelancer, that you want to work with, but still not certain?
Fret not!
Just to be sure you that you have banked your money on the right person, start out by giving him a small project. That's right!
This way you will be able to:
Observe the person in action and will get an initial sense, on what working with them is like.
You would get to know how efficient they are.
How well they follow directions.
How well they communicate problems and delays.
Sometimes even though they are good at their job, there is a conflict of personalities. Thus, it is better to deal with it now, than be in a miserable client-vendor relationship, for months on end.
It pays to do your homework!
Following this checklist might seem a lot of work, but it will ensure that you find a trusted web business partner, who meets your needs and those of your project.
Believe me:
Do it right and put in the time & the effort from the start and it will pay off a hundred times over, for your business later on!
Now It's Your Turn
If you have any questions or if you think I forgot to mention something important, let me know by leaving a quick comment below.