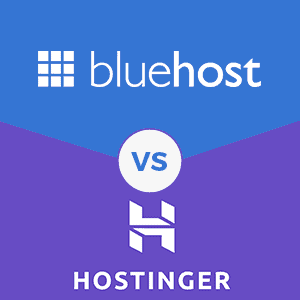 A new business or any business requires a holistic marketing approach. As a part of marketing, you need to have a professional website hosted by a best web hosting India.
Web hosting companies provide special emails with domain support. Most companies pay special heed to uptime speed and effective maintenance of hardware.
With the right tech support, any website-related issue will be solved in no time. As websites are vulnerable to malware attacks, web-hosting companies will make sure that your site is completely safe.
If you are planning to start a blog or create a website and can't decide which hosting provider to choose, then here is a quick Bluehost vs Hostinger review for you.
Which hosting provider should you choose – Bluehost or Hostinger?
If you are looking to find the best web hosting for your website, then reading hosting reviews is important to make an informed choice. Hosting reviews such as InMotion vs iPage and ResellerClub Vs HostingRaja offer you a complete overview of all the essential features and hosting plans. Without comparing and understanding the pros and cons of different hosting providers, you would likely make the mistake of choosing a web hosting based solely on price. Therefore, take a look at this Bluehost vs Hostinger review to know which you should choose among the two.
1. Bluehost vs Hostinger – General Overview
General Overview of Bluehost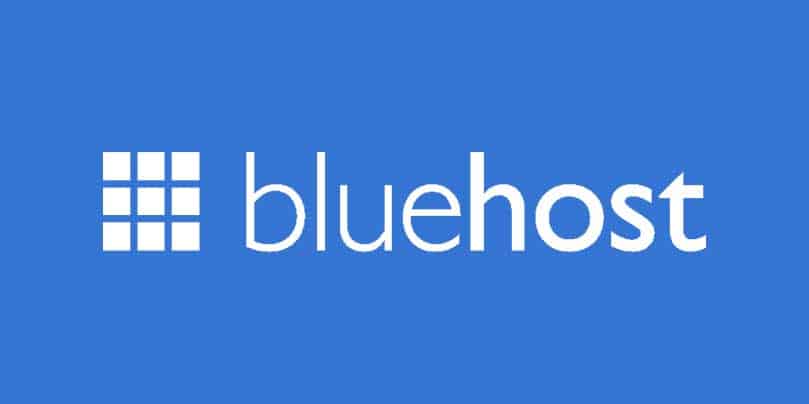 Bluehost was founded in the year 2003 and is known for its integration and customized hosting solutions. It offers complete hosting tools & suites along with Bluehost coupon and powers more than 2 million websites in the web space.
For start-ups and small business companies, Bluehost offers complete flexibility of hosting plans and features. It lets you scale and migrate your site as well. Bluehost believes in complete transparency so you can expect nothing but the best from the hosting company. The choice of hosting plans is vast, so you can take your pick as per your business need.
For more details about this hosting provider, read this comprehensive Bluehost review.
General Overview of Hostinger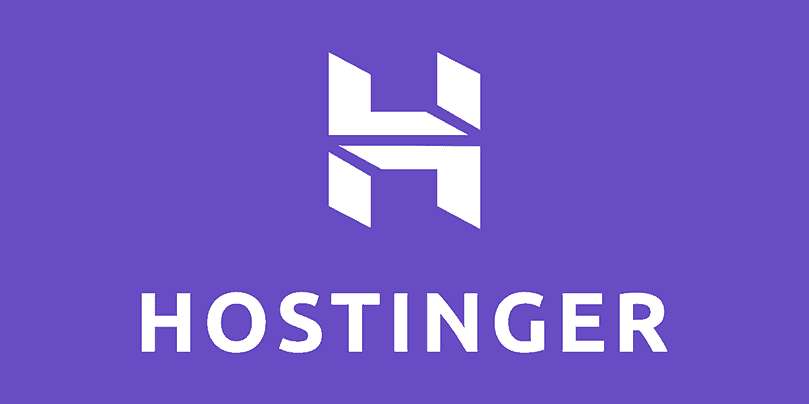 Hostinger was started in the year 2004 and has more than 29 million active users globally. It offers different hosting plans according to business needs and budget. It offers an easy to set-up feature that helps to customize your website.
The hosting company lets you integrate with different CMS platforms including WordPress. You can also integrate different tools and add-ons by the company. It provides powerful server support according to the needs of the developer.
Apart from hosting plans, it also offers different affiliate programs. The best part about the company is, it offers a free domain on registration, so it is a great choice for new websites or start-up businesses.
2. Bluehost vs Hostinger - Types of Hosting
Types of Hosting Offered by Bluehost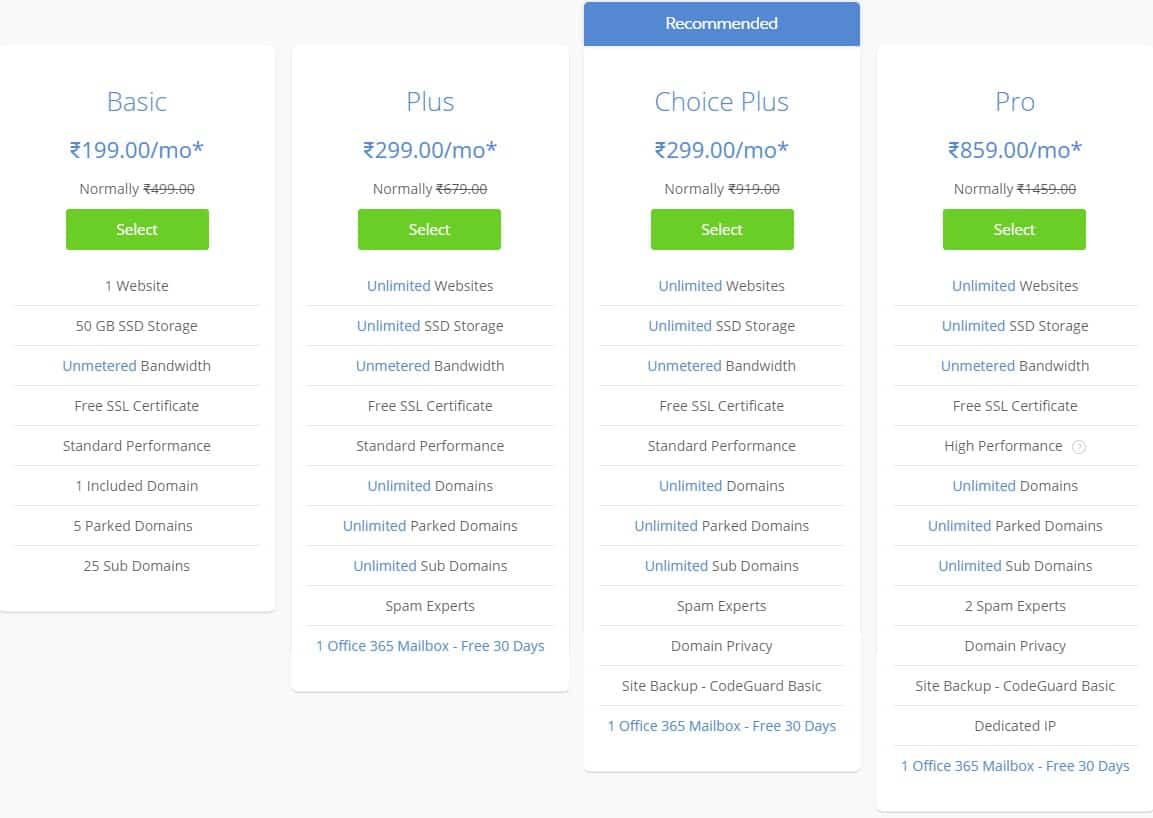 Bluehost offers an array of plans for web hosting; Shared and Dedicated hosting, WordPress hosting and Reseller hosting, VPS hosting plans that are feasible for small and medium-sized business companies.
With Managed WordPress hosting, you'll be able to install new plugins, themes, and tools. The hosting company lets you install WordPress on a single click. Bluehost also offers professional email set-up and affiliate marketing plans to scale your site.
Types of Hosting Offered by Hostinger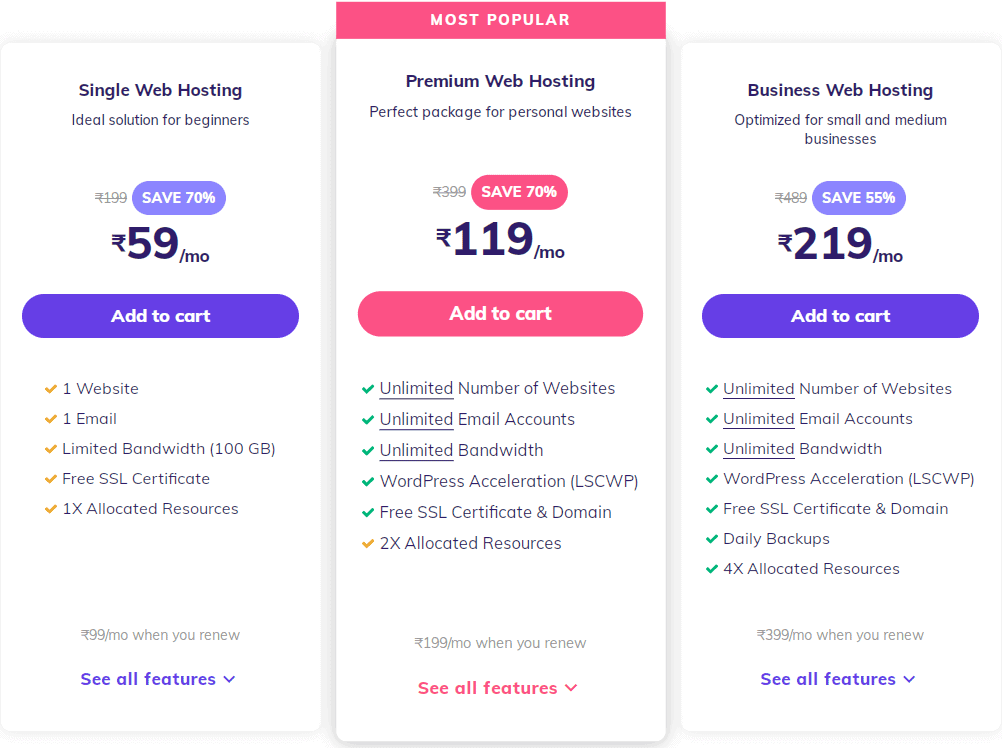 Hostinger offers basic web hosting plans with cheap VPS hosting. It offers email hosting with CMS hosting. The company offers integrated plans for WordPress Minecraft server hosting, and offers eCommerce hosting with a website builder option.
Hostinger offers CMS hosting with a domain transfer feature. The company also offers a Cloud hosting feature with domain registration. You can choose a basic plan by the company for your start-up website. You'll also be able to migrate or transfer hosting depending on your business need.
Verdict: Bluehost offers a vast range of hosting plans that can be integrated with your business needs, so it wins here.
3. Bluehost vs Hostinger – Hosting Features Offered
Hosting Features Offered by Bluehost
Bluehost offers unlimited domain hosting along with disk storage. With its website builder option, you'll be able to use the drag & drop feature as well. It offers add-on domains and control panel. Bluehost also offers FTP access along with site stats and Hotlink protection. It supports MySQL database with different programming languages.
It offers Flash and JavaScript support on hosting plans. The hosting company provides form mail scripts with the mailing list. It also supports different available scripts and plugins. Bluehost offers complete E-com integration and supports features like secure server support, shopping carts, and encryption.
With a range of WordPress plugins, you'll also be able to customize your CMS integrated sites. Bluehost also offers built-in security support with faster page loading speed.
Bluehost offers power back with a customized apache web host server. It also supports dual-quad processer performance. Bluehost offers an uptime of more than 99.98%, which is excellent for a new site. It also offers free domain for the 1st year, and for new domain registration, it offers Bluehost domain coupon.
Hosting Features Offered by Hostinger
Apart from unmetered disk space and data, Hostinger offers free domain support. It offers daily backups with the access manager. It offers Lets encryption integration with the customized panel and HTTPS support with complete DDoS protection.
The hosting company offers proactive server monitoring. It offers CloudFlare integration with Cloud Linux. It offers an intercom facility with SSD drives. It also offers web application firewall support and integration with many CMS including WordPress, Drupal and Joomla.
You'll be able to install WordPress on a single click. It supports scripting languages like PHP and Java and offers easy installs that include Magento, Joomla, and SSL. It supports PHP admin and MySQL and offers an uptime of more than 99.9%.
It also offers migration features on hosting plans and uses efficient resources to increase the speed of your website. Hostinger offers powerful tools that help to customize your site. As the hosting plans are unified, you can expect the best features for integrated websites. It also offers the domain name transfer feature.
Verdict: Bluehost offers comprehensive features according to hosting plans that can also be customized, so it wins here.
4. Bluehost vs Hostinger - Security Features Offered
Security Features Offered by Bluehost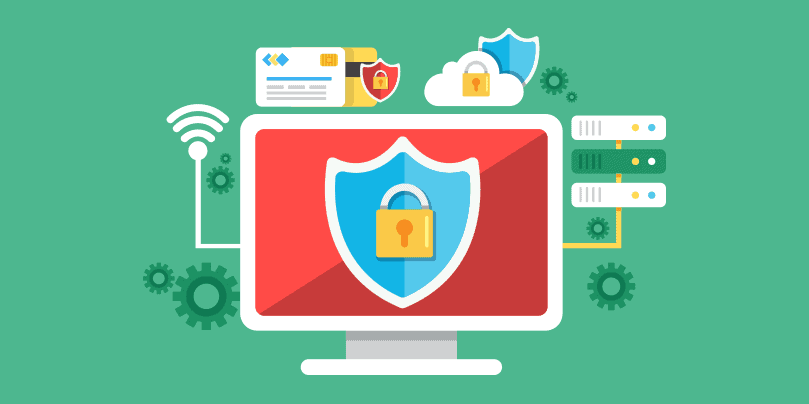 Bluehost offers great security coverage for your site. With its three-way spam filter, you'll be able to keep your site spam free. The hosting company also offers a malware scan feature that keeps your site secured.
It offers filtered options for passwords and files. It offers two-factor authentication and full security control. It also offers SSL certificates' on plans with SSH and provides a great option to block IP addresses.
Security Features Offered by Hostinger
Hostinger offers advanced security level control with most hosting plans. It automatically updates the scripts to the latest version. It auto-updates plugins for your site so that they remain up to date.
It gives complete password protection for files and directories. It has a malware scanner that removes malware from the system. Hostinger offers SSL certificates with plans. You'll also be able to avail of basic security features for most hosting plans.
Verdict: Both are winners here.
5. Bluehost vs Hostinger – Customer Support
Bluehost Customer Support
Bluehost offers reliable customer care support that includes chat, phone, and email support. With the live chat feature, you'll be able to connect to the customer support team at any time of the day.
The hosting company also offers a comprehensive knowledge base with hosts of articles. If you are stuck with any issue related to your website, you can contact the team. It also offers good billing assistance.
Hostinger Customer Support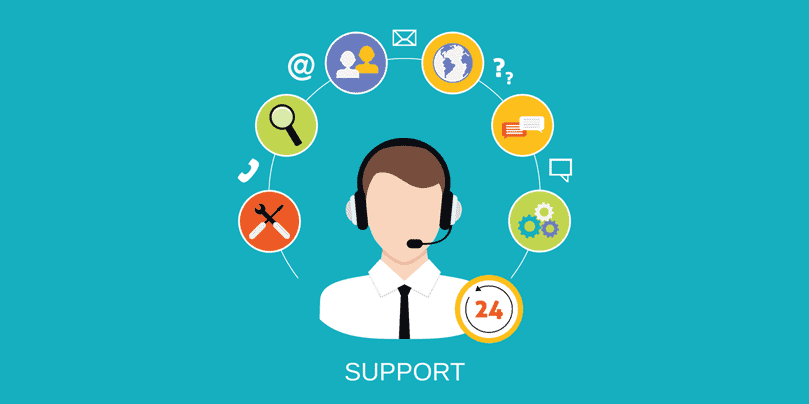 Hostinger offers 24/7 support in the form of phone, email, and chat. As the live chat feature is instantly accessible, you'll be able to chat with the customer support team easily. The hosting company also offers a knowledge base and blog. Articles will help you get an instant fix or solution related to your website.
6. Bluehost vs Hostinger - Payment Options
Bluehost Payment options
Bluehost accepts many payment modes that include credit/debit cards. It accepts Paypal and other online payment modes. It accepts purchase orders and cheques through its registered mailing address.
Hostinger Payment Options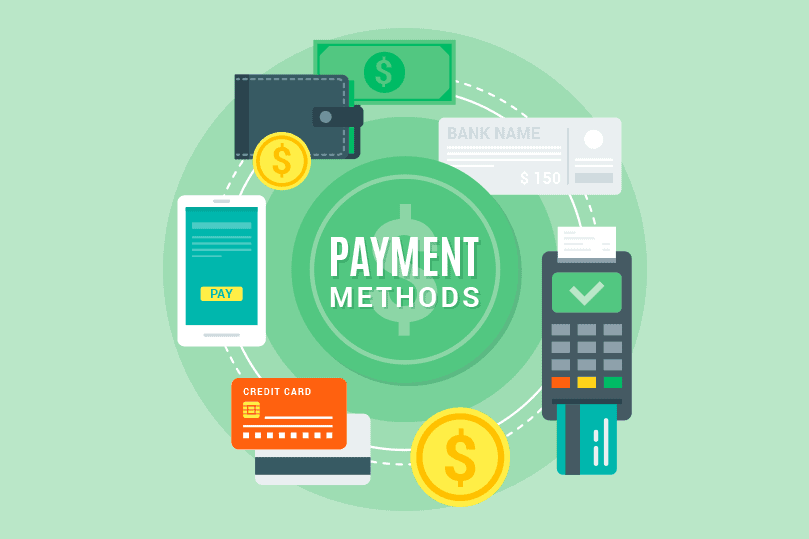 Hostinger offers all major credit/ debit cards that include MasterCard, Visa, Discover, and Diner. It accepts PayPal and BitPay options as well. The hosting company also accepts Bitcoin payments.
Verdict: Hostinger wins here as it offer vast modes of payments.
7. Bluehost vs Hostinger – Money-back guarantee
Bluehost Money-back Guarantee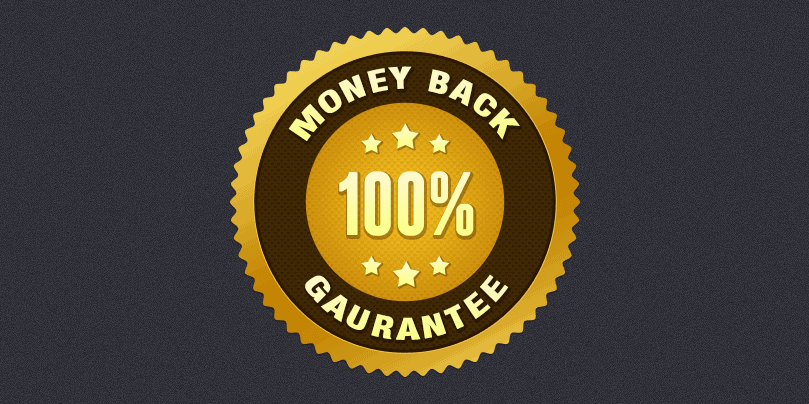 Bluehost offers a money-back guarantee of 30 days. If your hosting plan includes a free domain, then the hosting company will charge a non-refundable fee. Also, the refund won't be initiated after 30 days.
Hostinger Money-back Guarantee
Hostinger offers a money-back guarantee of 30 days from the date of purchase. You can apply for a refund online. It does not, however, refund money if paid with Bitcoin, that's the only condition.
Verdict: Both the companies provide a money-back guarantee of 30 days, so both are winners here.
Bluehost is popular for CMS integration and a range of hosting solutions. The company is great for start-ups and new ventures as it offers bluehost hosting coupon.
Hostinger offers different types of plans and features on hosting. The refund policy of the company is great, so is its customer care support.
In Bluehost India vs Hostinger review, Bluehost seems to be the winner as it offers excellent hosting plans that suit every budget and business needs.