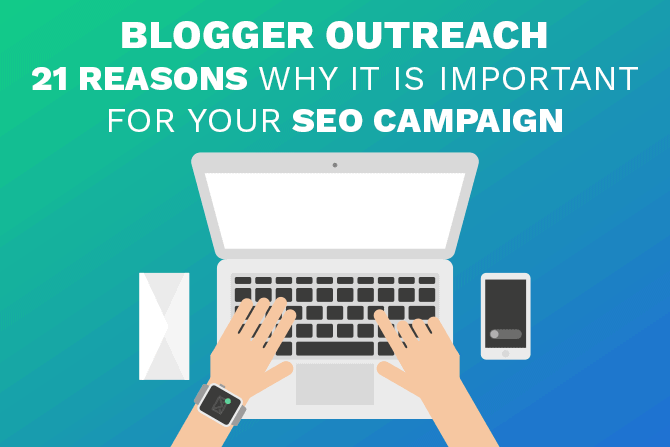 Hi all, hope you've read our blog on Best WordPress Themes Web Designers. Today, we'll look into a new trend that can be extremely helpful to your SEO campaign, i.e. Blogger Outreach. So, let's dive in!
#What is Blogger Outreach?
As a white hat link building technique, Blogger outreach is mainly about establishing a relationship with influential marketers in your niche industry.
Since potential readers are more likely to trust your brand when it is referred to them by someone they already trust, blogger outreach helps to reduce customers uncertainty, thereby providing you with a platform through which you can promote your brand through the means of quality content.
Not investing in this technique is one of the major SEO mistakes that could hurt your website's growth. Thus, in this post, we bring you to 21 reasons as to why investing in Blogger Outreach is important for the success of your SEO campaign.
Reason #1. Blogger Outreach is Cost-Effective
While it may not be a "cost-free" marketing tool, Blogger outreach is still a cost-effective promotional technique that can help you to boost your content marketing and SEO strategy.
By finding niche bloggers who are genuinely interested in what you offer, you'll be able to get targeted exposure for your brand. Plus, unlike traditional advertising, you don't need to have a large budget, which makes it an effective technique, especially for small businesses.
All you have to do is set a realistic promotional budget for each blog post or ask how much a blogger will charge you for publishing your post on their website and depending on your budget, you can either look elsewhere or negotiate.
Reason #2. Connects You with Your Target Audience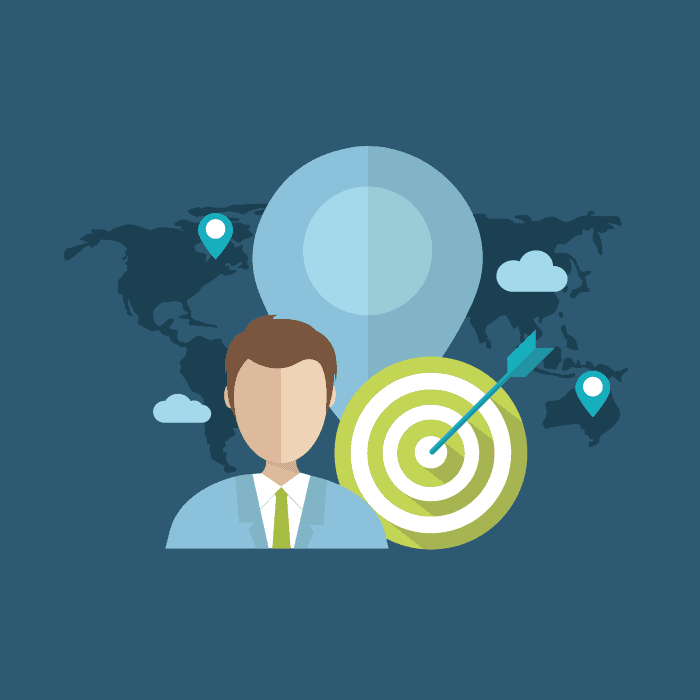 One of the best advantages of blogger outreach is its ability to connect you with your target audience.
Since you'll be promoting your content on a site that is already publishing related niche articles, this strategy allows you to easily connect with the specific audience, thereby helping you to get relevant and targeted traffic to your website, resulting in better return on your investment.
Reason #3. Improves Brand's Visibility
Growth is the by-product of visibility!
The more visible your business is online, the more people within your industry are likely to visit your website. Thus, by getting your content featured on popular blogs or websites you are able to reach a large audience quickly, which improves your brand's visibility, leading to increased conversion rate.
Also, enhanced brand's visibility will help to improve your site's search engine ranking and attract more organic traffic, thereby strengthening your SEO campaign.
Reason #4. Facilitate Connection with Newer Market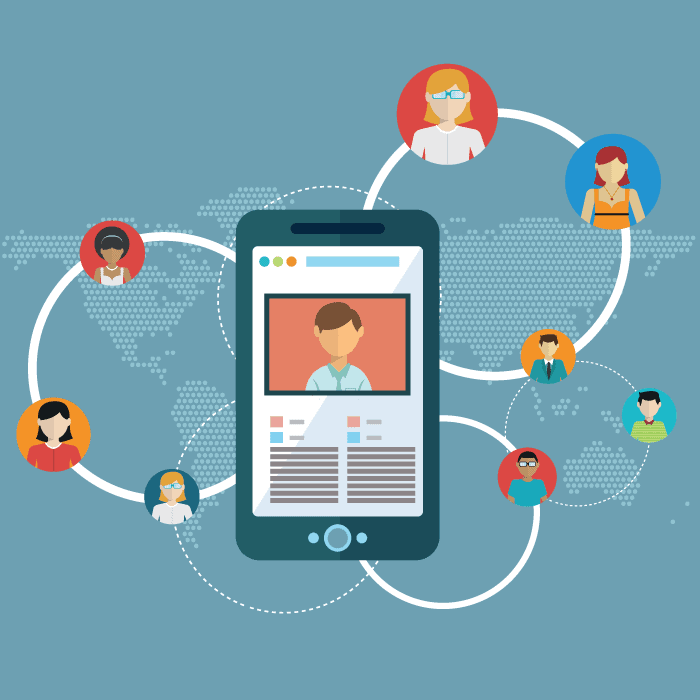 If you are planning on extending your brand's presence outside your niche industry than blogger outreach can help you introduce your products and services to a new market.
For instance,
If you are an owner of a hotel's website than reaching out to travel bloggers and offering them discounts or free vouchers can help to get your brand in front of a new set of audience.
This can then prove to be rewarding, in terms of quick conversion and help you to get traffic from a different source, which could improve your ROI.
Reason #5. It Helps in Brand Building
As we all know, creating a strong brand name takes time, especially, if you are a small business. However, with blogger outreach, you'll be able to promote your brand to a wider audience.
And if the audience like what you are sharing, then it is more than likely that they'll share it with their friends, which will lead to increased social signals, thereby helping you create a strong brand recognition for your business.
Reason #6. Increases Trust & Improves Brand's Credibility
If you are a new business, then you might be well aware that earning trust from potential customers can be hard.
However, when reliable and high-authority blogs promote your content on their website, it a sign of endorsement which signals to the customers that you are a brand that can be trusted.
Thus, by reaching out to influencers in your niche market, you'll be able to establish credibility for your brand, which will help you to build a loyal readership for your business, resulting in more sales and conversion.
Reason #7. Assist in Acquiring Quality Backlink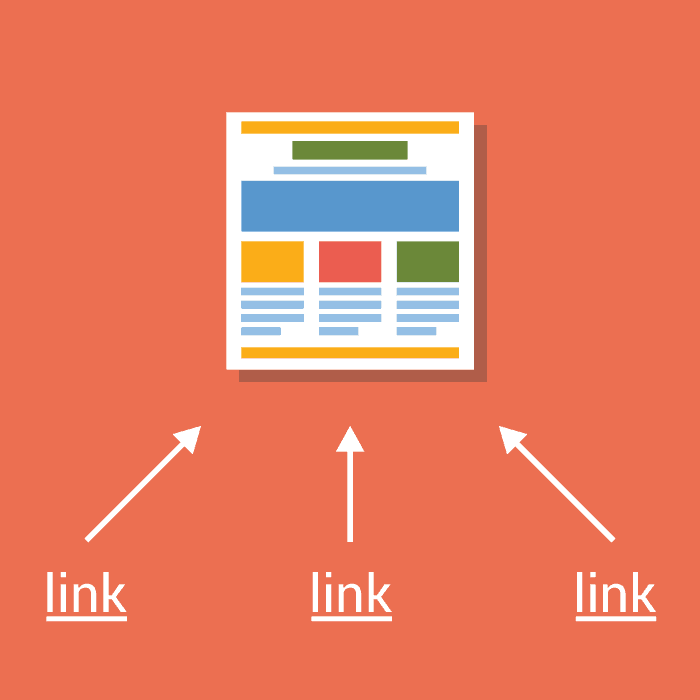 Since Google prefers site's that have backlinks from a variety of different platforms, what better way to acquire more backlinks then through blogger outreach!
The more backlinks you have on your website from trusted and high-authority site's, the better your site's position becomes on SERPs.
Thus, by having an effective outreach strategy you'll be able to gain high-quality links from relevant websites, thereby building a strong SEO platform for your business.
Reason #8. Develops Stronger Connections with Influencers
Blogger outreach is all about building relationships with influential bloggers through means that are mutually beneficial to all.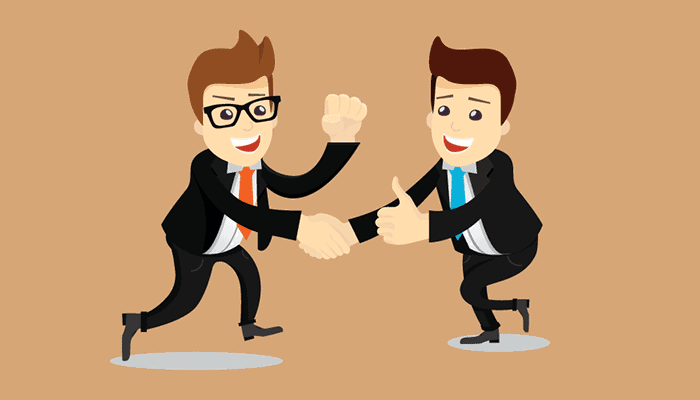 Over time, once you've researched and connected with relevant bloggers you'll be able to develop stronger connections with them, which can serve you well in the long-term, as you'll be able to tap into their resources whenever necessary for your SEO campaign.
Reason #9. Improves Website's Ranking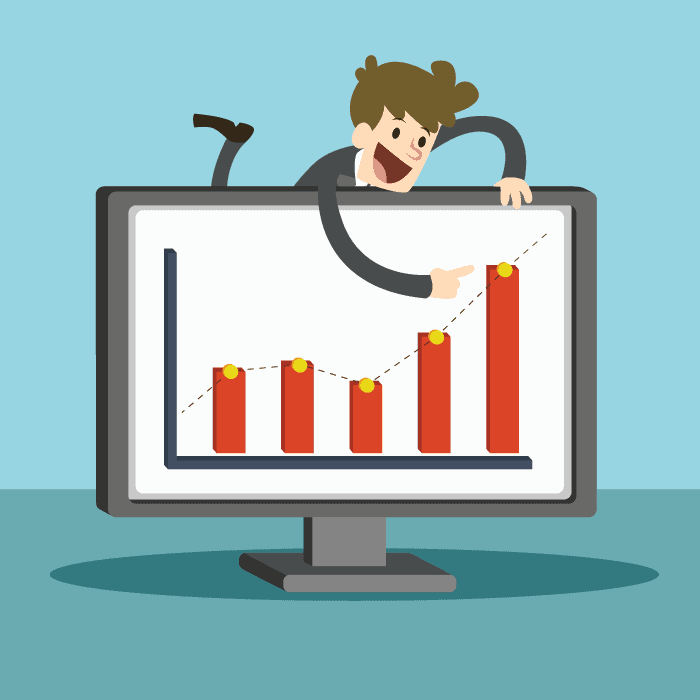 Backlinks play a major role in influencing your site's ranking.
Hence, when you promote your content on blog or websites that are already ranking well on Google and you land a link from that blog, it signals to Google that you are a trusted and reliable source, which helps to boost your site's ranking, which is the ultimate goal of SEO.
Managing the data of short-tail and long-tail keywords can be challenging at scale. Use a tool like Linkio to keep your various keywords organized.
Reason #10. Opportunity to become a known Guest Blogger
Guest blogging has become quite a trend in the SEO world through which you can create a name for yourself as well as for your brand. However, Guest blogging wouldn't yield much without bloggers outreach.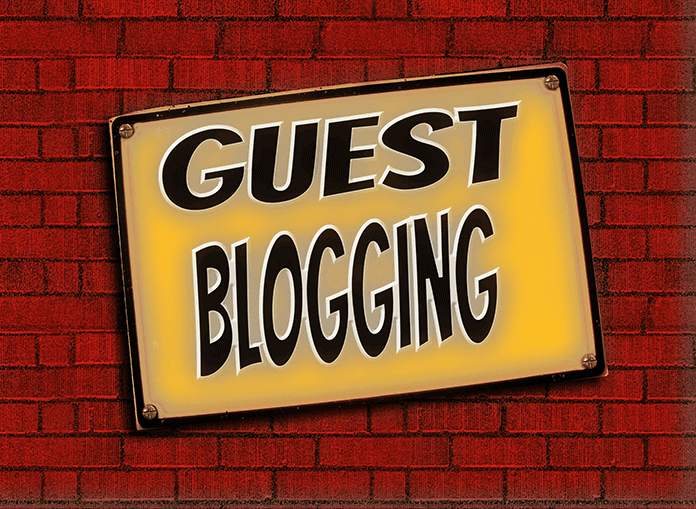 Since the key here is to stand-out from other bloggers, just by writing and sharing a guest post on social media, would not be helpful. Thus, in this scenario, reaching out to influential leaders with your content and getting it published on their blogs or website, will help you to get more visibility for your site as well as help you to become a known Guest blogger.
Now, if you are still unsure about its effectiveness, then you only need to look at popular guest bloggers like Neil Patel or Brain Dean. These bloggers have not only made a name for themselves by contributing to other blogs but have also been able to uplift their brand through consistent outreach activities.
Reason #11. Improves Social Signals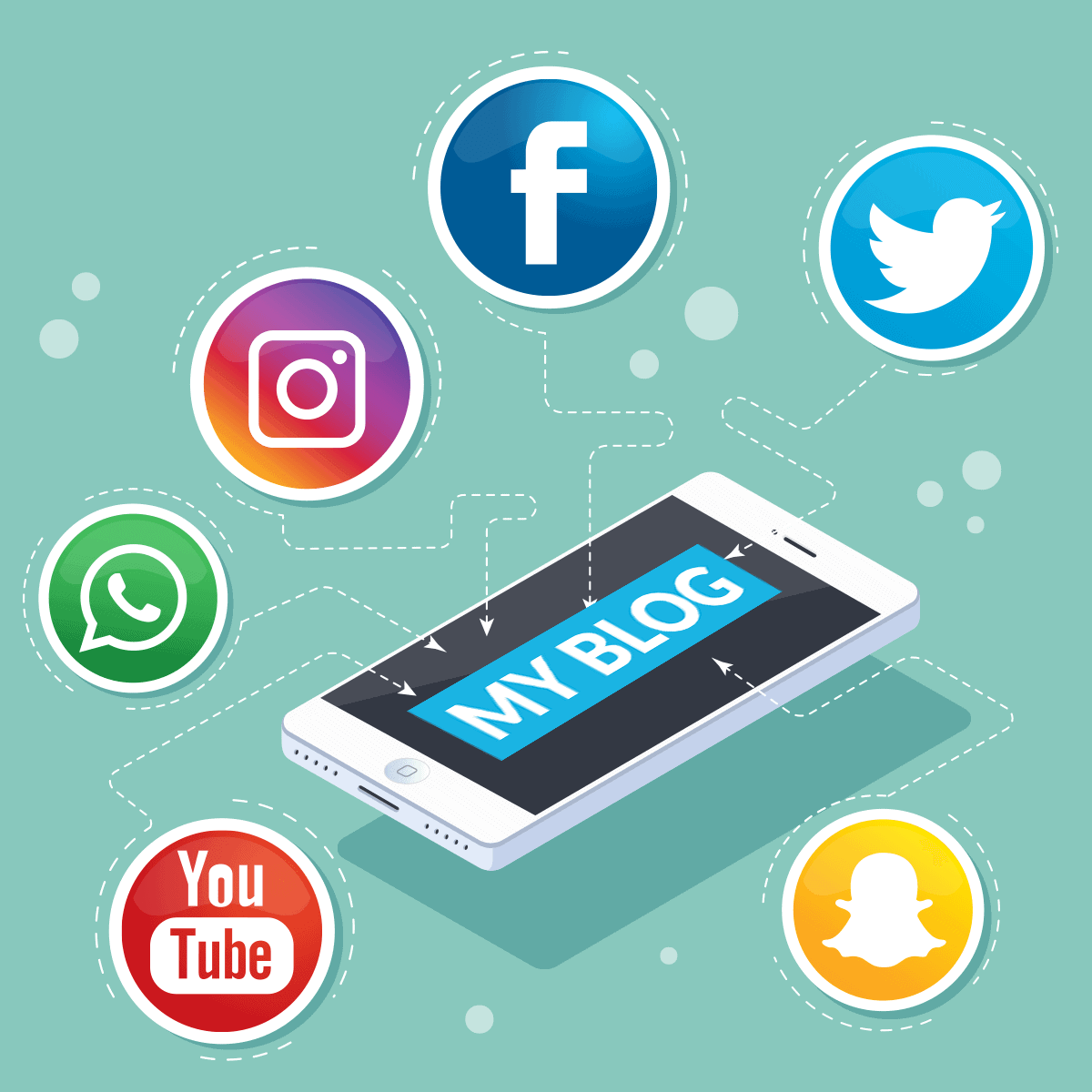 In case you unaware, "social signals" are treated as an organic ranking factor by search engines.
Thus, when your content gets shared from high-authority websites, it helps your site to achieve a greater number of social shares on social media, which signals to search engine that your content is valuable.
Which, in turn, helps your site achieve higher ranking on SERPs.
Reason #12. Helps to Promote Content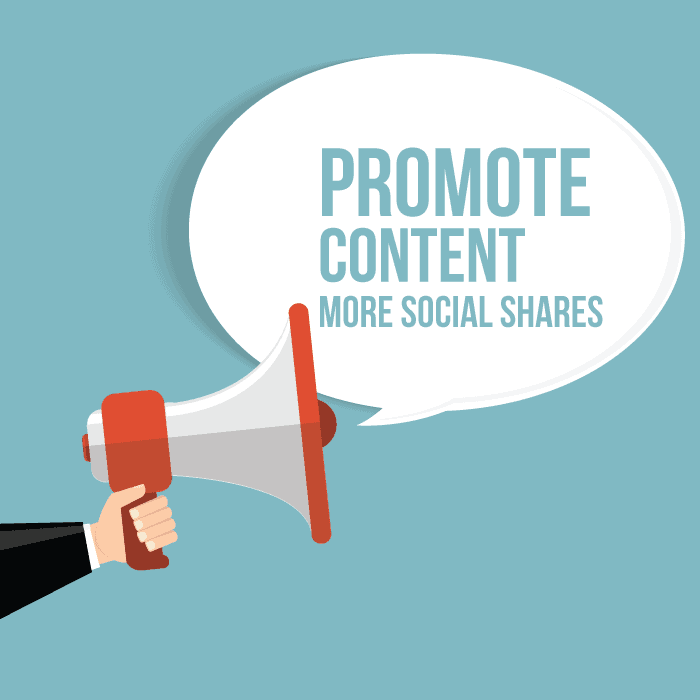 While social media may be the quickest way through which you can promote your content, bloggers outreach will ensure that your content is directly in front of readers who are actively searching for this kind of reading material.
Also, since the chances of an influential blogger noticing your content are negligible, actively seeking them out and asking them to promote your content will help you to get more social shares.
Therefore, if you want to get quick traction for your new blog post then blogger outreach is the way to go.
Reason #13. Generates More Subscribers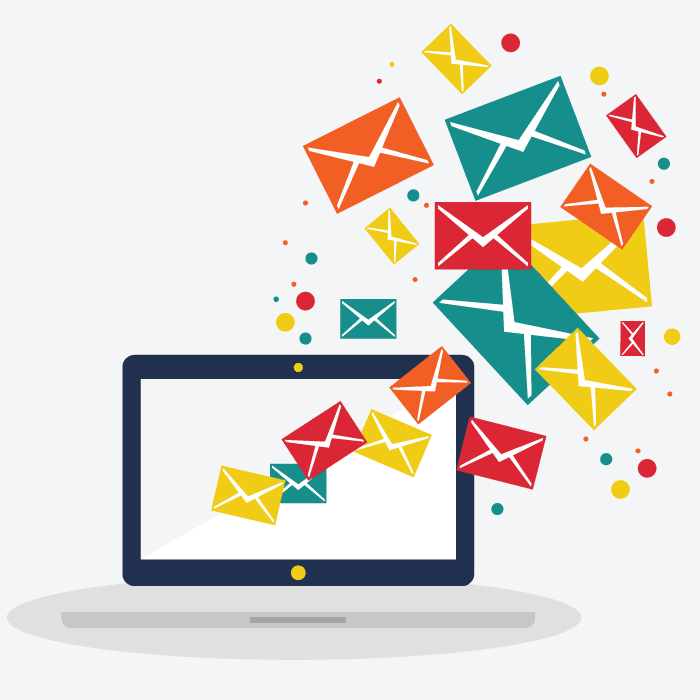 Well, this is a no-brainer.
When you publish a blog post on a website and if your content resonates with the audience, then there is a high chance that they'll visit your website or sign up for your newsletter, thereby helping you generate more subscribers.
The key here is to promote only the best content, one that is engaging, so as to gain maximum traction for your online business.
However, if you unsure as to what makes an engaging content, then here is a guide that can help you create a great blog post.
A simple fact, when you connect with influential bloggers and develop a relationship with them, you're able to secure a reliable platform for your business through which you can share your content.
Thus, by incorporating blogger outreach in your SEO campaign, you'll be able to gain a new platform to share your content and be able to communicate with your potential customers, thereby building a fan base for your own business.
Reason #15. Your Website Gets More Referral Traffic
What is Referral Traffic?
In a nutshell, all visitors that come to your websites from other site's such as forums, networking sites, other blogs etc are considered to be referral traffic.
Hence, when you publish quality content on high-authority blogs, you are able to increase your chances of getting referral traffic from that blog, which will improve your brand's visibility, get you new followers and help you to increase your site's position on SERPs.
Reason #16. Your Site Gets Additional Fresh Content
Being consistent in publishing new content is very important in SEO. However, with the host of things that needs to be done for a website, sometimes you may be unable to meet your content deadline and thus, this where blogger outreach can be a perfect solution.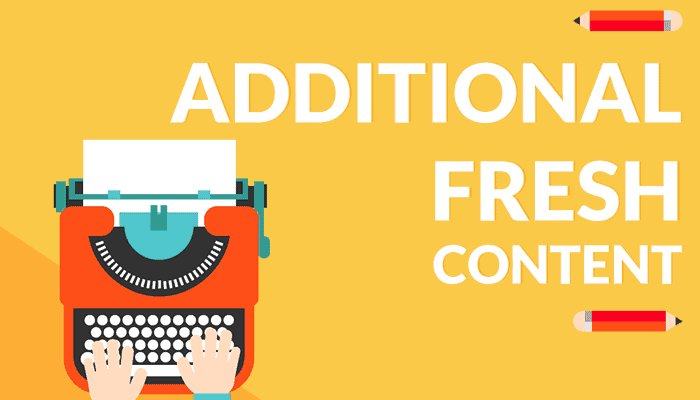 Since blogger outreach is a two-way street, when you promote content on other website, chances are that the owner or author of that website would be willing to write a Guest Post for your website, thereby creating original, high-quality content for you, which can help solve your content worries.
Reason #17. Increases Engagement with Readers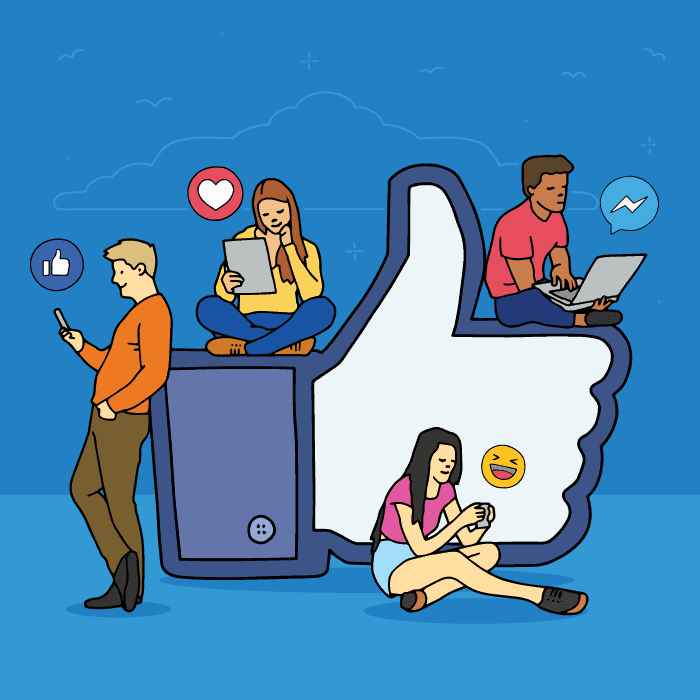 Since blogger outreach gives you the opportunity to showcase your work (content) to a large number of people, by offering rich content that your target audience is interested in, you are able to increase engagement with potential customers.
This, in turn, helps build an audience for your business which can then help you grow your brand.
Now, one of the great ways through which you can increase engagement is by finding out trending topics and writing about them. For other such techniques check out this interesting guide.
Reason #18. Generation of Natural Contextual Links
Contextual links help to enrich user experience, as it gives them further reading option without having to leave your website.
However, getting contextual links require a lot of hard work, as it involves earning links as opposed to building them and this is where blogger outreach can be of immense help.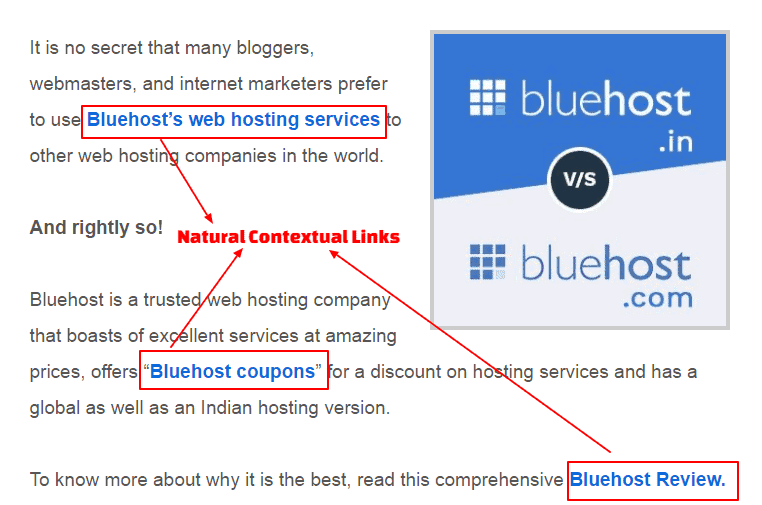 Through blogger outreach, you are able to generate natural contextual links, as bloggers are likely to link back to your site if they like your content.
Thus, by investing in this technique you'll be able to secure quality contextual links for your website, which can go a long way in improving your site's ranking on search engines.
Reason #19. Broken Link Building Opportunities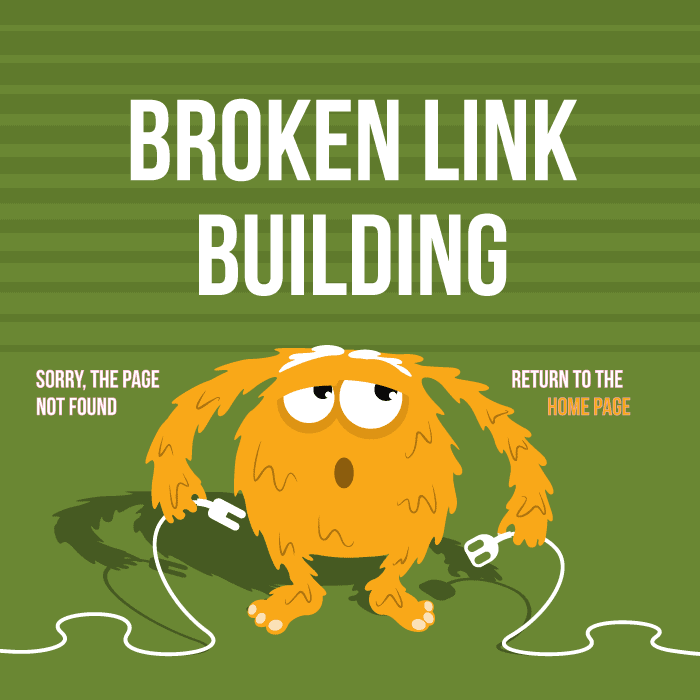 Another advantage of blogger outreach is broken link building opportunities!
Since no blogger wants broken links on their website, by pointing out broken or outdated links and offering relevant content for that link, you are helping bloggers improve their website, which could earn you a link for your website.
Moreover, by making a blogger aware of broken links, you are able to start a relationship with them, which could prove to be highly rewarding in the future and can help you in other link building opportunities such as guest posting etc.
Reason #20. It Enhances User Experience
As mentioned before, outreach helps you to secure contextual links for your blog post that are relevant to a specific topic. This helps you to provide readers with useful in-content links thereby enhancing their experience, resulting in increased ranking.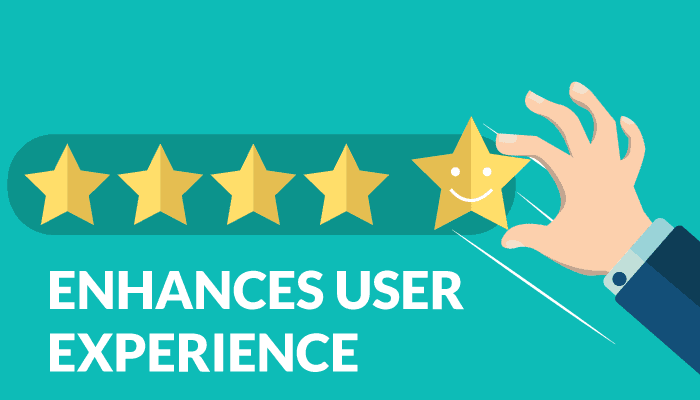 Also, since you are providing readers with useful information, this strategy helps to reduce bounce rate which improves your site's traffic.
Reason #21. Easy to Track & Measure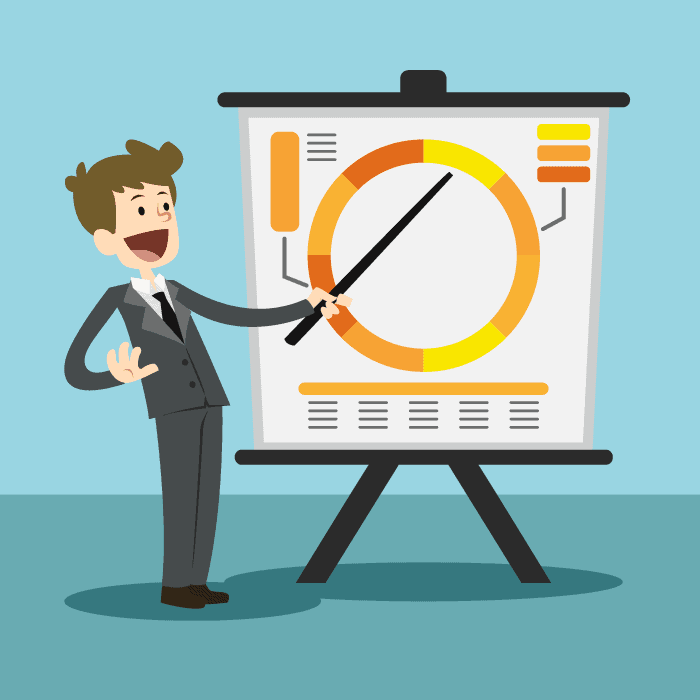 In SEO, measuring result is important to see whether a particular campaign is successful or not. However, monitoring and measuring SEO metrics can a tedious task. But, with blogger outreach your task of measuring results becomes easy.
All you need to do is track the bloggers' posts, comments, and likes to see how well your campaign is doing.
Or just provide bloggers with a link that can be traced back to your website to see how many people visited your site from that specific blogger.