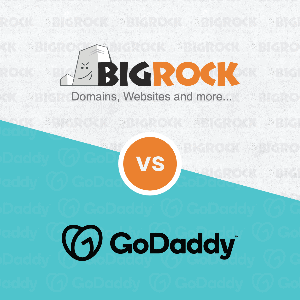 Why do you need to host a website? The answer is simple; to increase your site's visibility of the search engine and to make your business website seem credible. A good web hosting company will provide you with all the features required to build a successful business online. It will also ensure that your website performs optimally at all times and provide excellent uptime.
BigRock and GoDaddy are two big web hosting companies that provide a wide range of hosting solutions based on individual needs and budgets. Both have a massive customer base, and good experience in hosting small, medium, and large websites. So, choosing from among them can be difficult. Thus, here is a quick comparison between BigRock and GoDaddy that will help you make a decision.
Which is Better BigRock or GoDaddy?
With several options available when it comes to web hosting, choosing the best for your website can be a tough task. If you have narrowed down your choice to GoDaddy and BigRock, then this review can help. Both web hosting providers offer a broad range of hosting options along with domain name registration services, SiteLock, business emails, website builders, SSL certificates and others.
1. BigRock vs GoDaddy – General Overview
BigRock Overview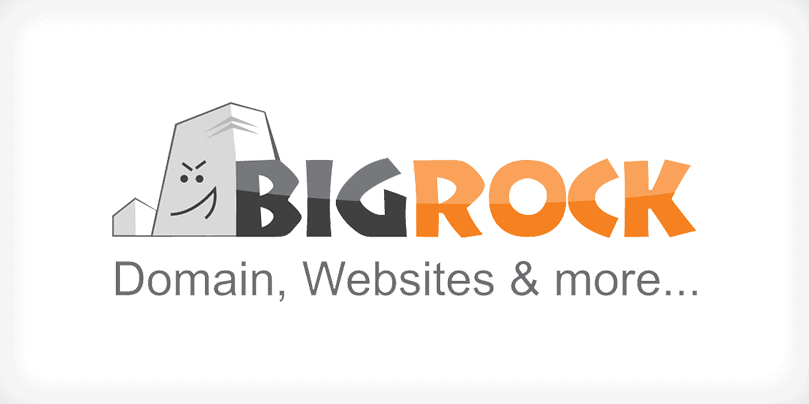 BigRock is the first choice for companies that need quality hosting. The company was founded in 2010, and powers many websites in the webspace. The company offers affordable hosting plans with added security features. Apart from hosting plans, it offers digital certificates and email hosting.
It offers domain name services and lets you integrate with 300+ applications at a single click. You can install WordPress with a single click with BigRock hosting plans. It also lets you transfer different domain names. Use BigRock coupons to purchase web hosting or domain now.
GoDaddy Overview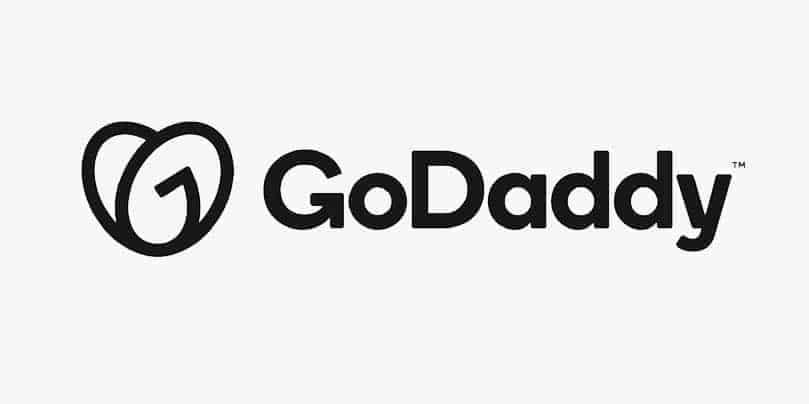 GoDaddy is a U.S. based company founded in 1997. It provides different web hosting solutions and domain registration services. Shared hosting plans for medium-sized businesses offer complete flexibility. With different data centres, it ensures that there is no downtime. So you can expect a good uptime speed. The hosting plan specifications of GoDaddy are reliable, and you can expect full support as and when required.
2. GoDaddy vs BigRock: Hosting Plans & Features
BigRock Web Hosting Plans and Features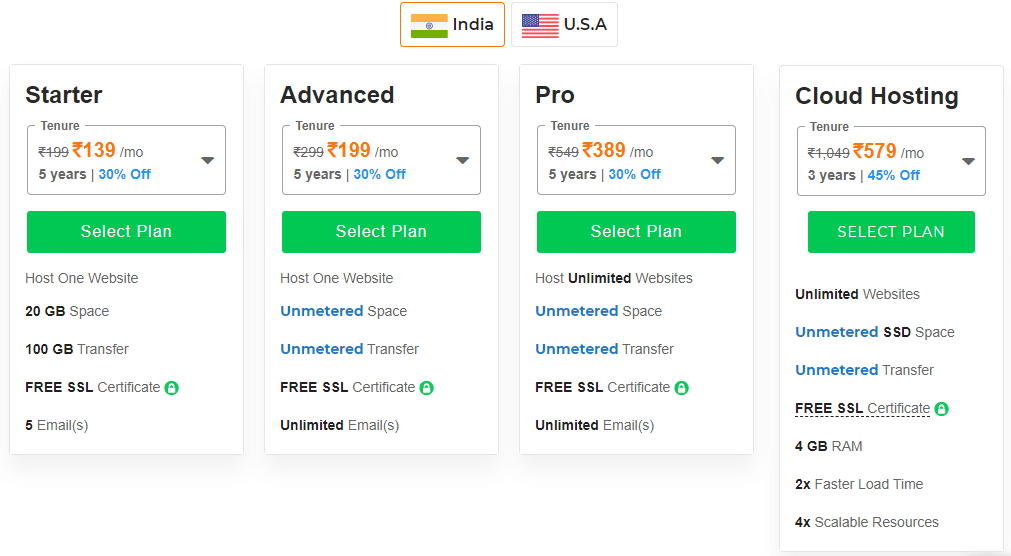 The company offers three web hosting plans. The Economy hosting plan works best for a single website and comes with unmetered bandwidth. You get 100 GB of storage with this plan and free domain, free emails and seamless support for the PHP version.
The second plan Deluxe is best for unlimited websites. With unmetered bandwidth and unmetered storage, you can scale your website higher. The plan offers free email support and domain features and is best for small business companies.
The third Ultimate hosting plan is best for large companies as it supports unmetered bandwidth and websites. It offers free email support and domain along with 2x processing power and memory. The plan offers a free SSL certificate for one year, which takes care of your security. The plans work well for high traffic and complex websites that need added resources.
GoDaddy Web Hosting Plans and Features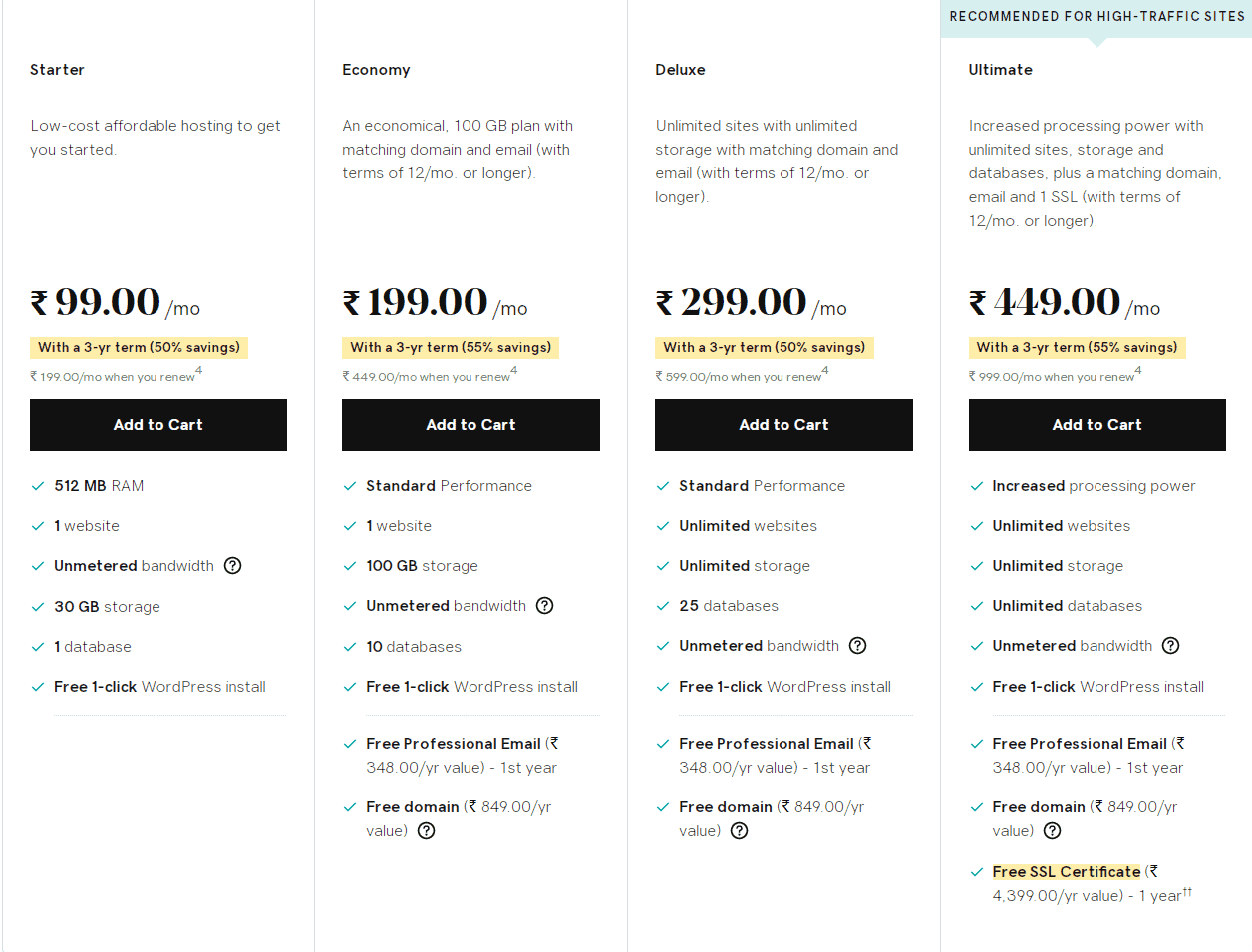 GoDaddy offers many web hosting plans for individuals and companies. The company offers different Reseller plans and domain names. With WordPress hosting, you will be able to integrate or launch your WordPress website.
Starter hosting plans offer a single website with 20 GB of space. It offers 5 emails with a 100GB transfer and is ideal for start-ups and small business owners.
With the Advanced hosting plan, you get unlimited bandwidth with one hosted website. It offers unlimited data transfer and email support. And you can choose a monthly plan for the initial three years.
A Business hosting plan lets you host three different websites at a time and offers unlimited transfer and unlimited space. It offers unlimited email support and complete scalability. The plan is ideal for a large website like the E-com website, which may need added resources for increased traffic.
Most web developers use the Pro hosting plan as it hosts unlimited websites, offers unlimited transfer, unlimited space and unlimited email support.
Verdict: Both offer a broad range of web hosting solutions to suit different budget and website requirements.

3. BigRock vs GoDaddy India: Speed and Performance
BigRock Speed and Performance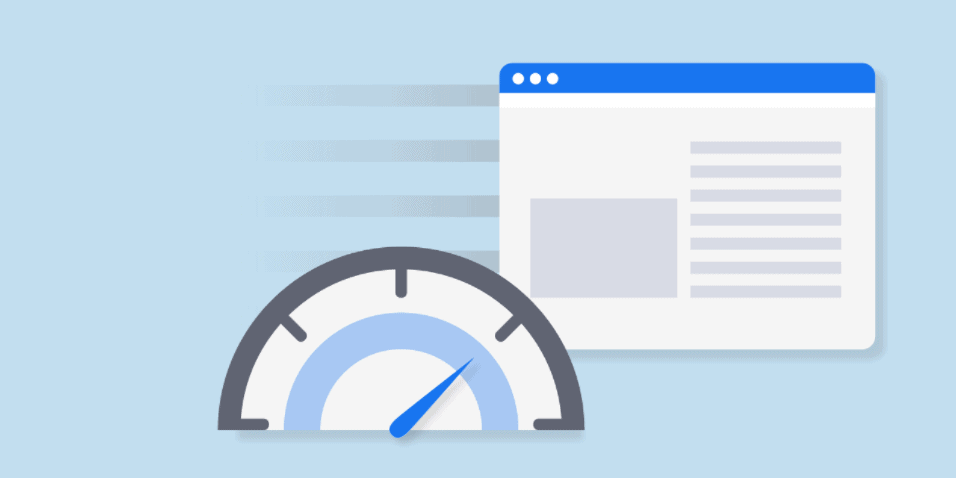 BigRock provides HDD storage and works on Apache web servers. It offers web acceleration with a unique Sitelock feature. Web acceleration helps to speed up the load times. It offers coding language support with an intuitive control panel. You can choose Ruby, Python, or Pearl while developing your website. BigRock server performance test is average for start-up plans you choose. If you want a good performance, you can migrate to better hosting plans.
GoDaddy Speed and Performance
GoDaddy also offers HDD storage with Apache web servers. With cPanel support for all hosting plans, you can work on hosting and domain related tasks from a single panel. It offers an uptime speed of 99.9%, which is an added advantage for SEO. The hosting plans offer database backup & restore as well as SSH access and a MySQL database.
Verdict: BigRock offers better speed and performance compared to GoDaddy in the speed test. So, it wins here.
4. GoDaddy vs BigRock Review: Security Features
BigRock Security Features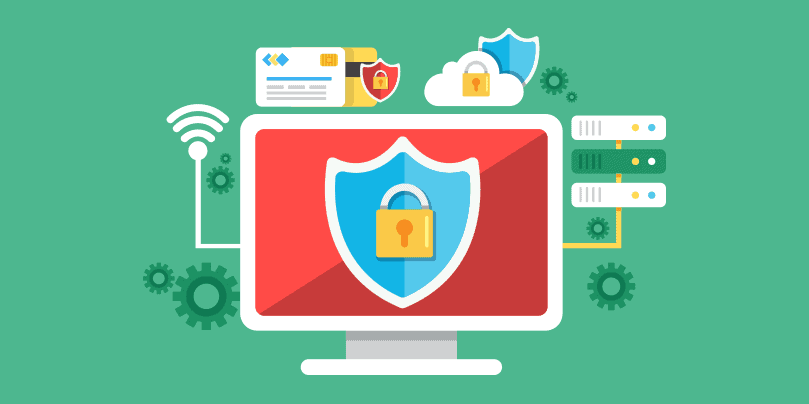 BigRock offers two-level security, which makes sure your website remains free of viruses. It offers complete protection against DDOS attacks. With a firewall protection feature, your site will remain free from hackers. The network intrusion detection system also helps make your site safe.
It offers automatic updates for applications and other files. It fixes bugs and works on added security patches. With the periodic security scan feature, you can run a security check every month to detect potential threats and viruses. Sitelock website security also provides comprehensive security coverage.
GoDaddy Security Features
Free SSL certificate is not available with all web hosting plans, which is a major drawback. GoDaddy security features include protection of unlimited servers and its compatibility with all major browsers. With the malware removal feature, you can scan your website for unwanted malware.
It offers web application firewall protection with the content delivery accelerator. It helps in Google blacklist monitoring and removal. In addition, its proactive protection feature offers daily scans and alerts if any suspicious activity is detected on the website.
Verdict: BigRock offers comprehensive security coverage compared to GoDaddy.
5. BigRock or GoDaddy: Customer Support
BigRock Customer Support
BigRock offers an all-inclusive support system with email, phone, and live chat. Through live chat support, you can reach the customer support team if there is an issue related to your website. With the ticket system, you will be given priority over email. You can chat with the sales team if you have an issue.
GoDaddy Customer Support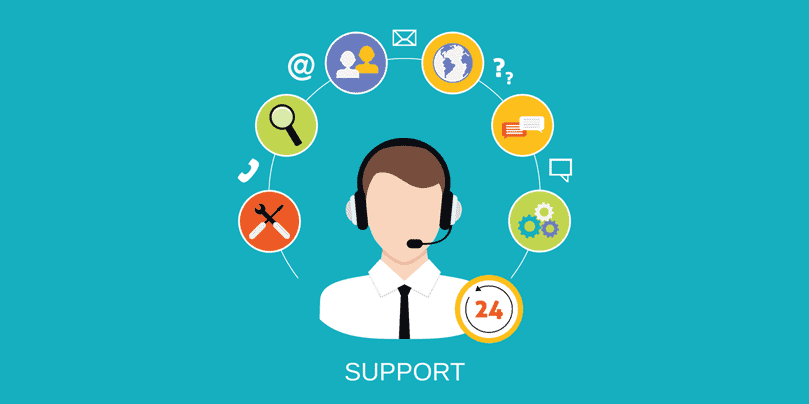 GoDaddy provides robust support through chat, email, and phone. Apart from this, you can read blogs on the website if you are stuck with an issue. Access the live chat feature as per your need.
Verdict: Both hosting providers offer reliable customer support.
BigRock vs GoDaddy: Which Company is Better?
Considering all the above, both hosting companies are good. But if you compare the web hosting features, security, and customer support, BigRock has an advantage. Performance-wise, both are similar. If you are planning to buy new web hosting, choose BigRock. For expansion, you can go with GoDaddy premium plans that you can purchase at a discount with the GoDaddy coupons.