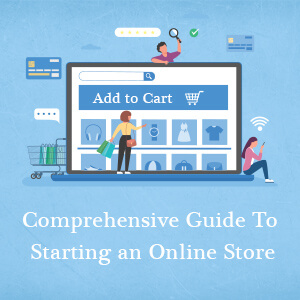 Starting an online store is not as difficult as sustaining it. Anybody could get a subscription to an e-commerce platform and start building an online store. But that doesn't mean that their products will sell. In order to build an online store, you need to have a solid business plan. The business plan should include a clear understanding of your product and target customers. It should also consider factors such as acquiring suppliers, supplier management, order fulfilment, and marketing. Once you have established these things, you can start looking for an e-commerce platform to build your online store.
Let's get to the process of starting an online store with our detailed guidelines:
How To Open An Online Store Step By Step Guide:
1. Build an effective product to fill the market void
You have to choose a sound business concept, which is backed by meticulous research. The goal should be to have a solid plan before you launch a business. It includes coming up with a product or service to sell. The next step would be to find the perfect niche for your products or services. At the same time, you also have to focus on creating a unique brand image.
Innovation might help in the creation of new things, but not all new inventions are useful to everyone. All successful products serve a particular purpose. For example, a basic phone will help you communicate with the person on the other end. So, the phone company will target people who need to communicate frequently.
In order to develop a strong brand, you have to deliver products that serve a specific purpose.
We'll consider another example: The market for low and mid-budget laptops is quite huge, but there are no durable laptops within that price range. 5-6 years is the maximum life of low-budget laptops that fall within the price bracket of 30-50K Indian Rupees. One of the components of the laptops breaks down or stops working: It could be the batteries, RAM, Harddrive, or the laptop body.
It is a problem that needs to be fixed. Someone could realise this vision and develop a durable laptop brand.
It is an example to define the market void, which means determining your target audience. Today, People are now forced to buy these laptops, knowing they will need a replacement in a few years. Unless someone fills that market void, this will continue to happen.
With this in mind, you can hone your product to fill a specific market void. Or, if possible, start anew. Perfecting the product should also help you narrow down the business niche, making it easier to pick a category while targeting your customers.

2. Find Reputed and Reliable Suppliers For Your Products
Reliable Suppliers are highly essential for the survival of a new and upcoming online store. Online stores thrive on their ability to safely deliver products on or before the estimated delivery time.
Factor in the time required to create your products. Individual professionals such as arts and crafts creators tend to make custom products by hand. They need supplies to make these products. Most of them have better luck with reputed suppliers with a proven history of delivering supplies on time. Otherwise, they'll be faced with late deliveries. And the craft creator will have to deal with an irate customer whose product hasn't yet arrived.
The gist of it is that you need to collaborate with reliable suppliers. And this shouldn't be left for last. Don't pick the first supplier you come across. Instead, consider checking their services thoroughly. You should set a separate budget for this. Get sample deliveries from each supplier and eventually decide which one works the best for you.
How to Find Suppliers for Products?
Uncover your Competitor's Suppliers:
One way to find suppliers is by finding out who your competitors are getting their materials from. This information is usually listed on their products in the form of a product label or barcode. You can utilise the internet and find out about these suppliers online.
Use Directories to Find Suppliers:
Alibaba, AliExpress, ThomasNet, Maker's Row, MFG, Kompass, IndiaMart, and Sourcify, are a few online supplier directories that can help you shortlist a few suppliers for your business.
You could also consider visiting wholesale marketplaces and attending trade shows to get in touch with the local suppliers.
3. Pick the ideal order-fulfilment method
Order fulfilment, also commonly referred to as inventory fulfilment or Supply chain fulfilment, includes the complete process from the point of sales inquiry to the product delivery. It includes storing products, packing them, and shipping products for delivery.
In their initial stages, businesses starting out of small warehouses or even their garage tend to handle this entire order-fulfilment process by themselves. Doing all of this on their own could be time-consuming, and many businesses decide to outsource this to E-Commerce sellers. FedEx, Amazon, DHL, UPS, USPS, and ShipRocket, are some of the commonly used e-commerce platforms for order fulfilment in India.
Another option is Dropshipping. The Drop Shipping company will deliver the products to your customers by working with manufacturers and wholesalers that supply your products. This option is ideal for emerging entrepreneurs who have run out of storage space and are looking to outsource order fulfilment and sourcing as well.
You also have the option to work with two or more of these order fulfilment methods, whatever works for your business. It is not a one size fits all solution.

4. Choose a Digital Marketing Strategy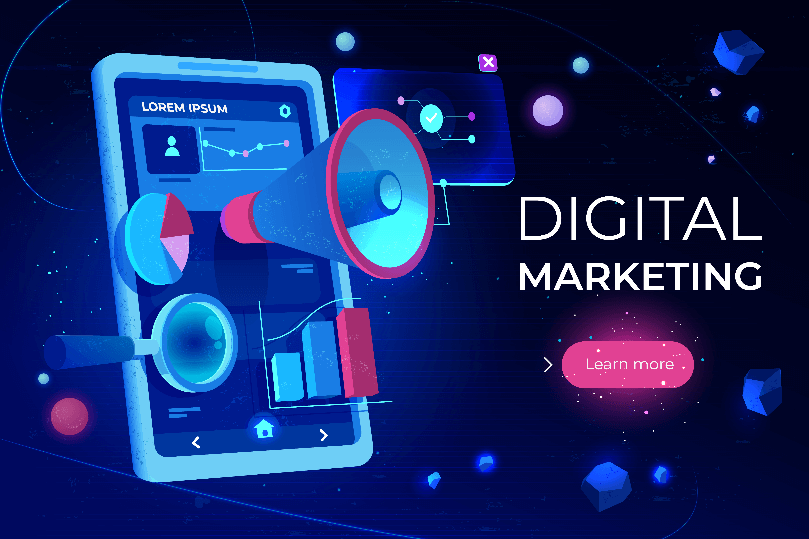 In the initial stages, no matter how much work you delegate, you'll have to be the one at the centre of things. As the owner, it will be your job to make decisions essential for the business's growth from day 1. So, before you even start your online store, you need to have a digital marketing strategy in place.
Traditional marketing might work for local stores, but online stores fall into a different category. They require different efforts. Two of the most effective ways to market your products digitally include Search Engine Optimization and Paid Digital marketing.
Search Engine Optimization (SEO):
Unless you understand how SEO works or use it to rank your store, you'll have to hire experts to implement a marketing campaign. An SEO expert can help rank your product for a particular keyword on google. Suppose you are selling custom bed sheets. The SEO Expert will ensure that your Products show up at the top whenever someone searches for custom bed sheets.
Paid marketing:
Paid marketing usually focuses on advertisements. Whenever you search for a product on Google, you see product recommendations from different sites. These are sponsored products and have the Ad tag. You can also display your product by using google ads.
We have only discussed the two most common digital marketing strategies. Social media is also an excellent platform for growing your online store. A marketer should help you decide the best course for your business growth.
5. Pick an Ecommerce Platform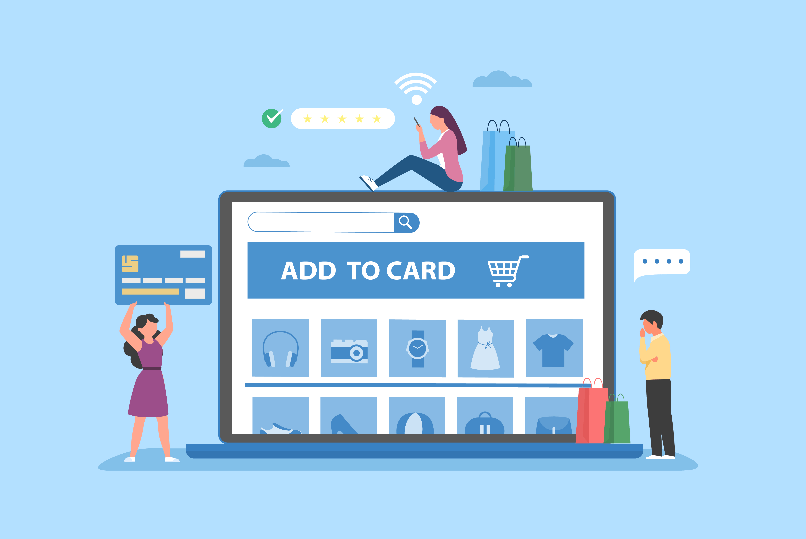 So far, we have focused on developing a business model, including perfecting the product, finding reliable suppliers, choosing the ideal order-fulfilment service, and selecting the best marketing strategy.  Now, we'll get to the part where you can start the process of building your e-commerce platform.  This step focuses on finding the right e-commerce platform for your business.
The key to finding the right e-Commerce platforms is focusing on affordable, reliable, and effective platforms. Make sure you don't sign up for a platform that takes up half of your earnings as subscriptions and processing fees.
Shopify, BigCommerce, Squarespace, Wix, Bluehost and Woocomerce are a few of the leading eCommerce platforms worth mentioning. These are premium services, and therefore you should look into the prices and compare them to find the one that best serves your business's needs.
Once you have picked an e-commerce platform, you can start looking for an affordable domain name and hosting services. Some of these e-commerce platforms also sell domain name and hosting services, which simplifies the process of opening an online store. You can easily obtain a coupon and get a discount on these and save some money.

6. Build Your Online Store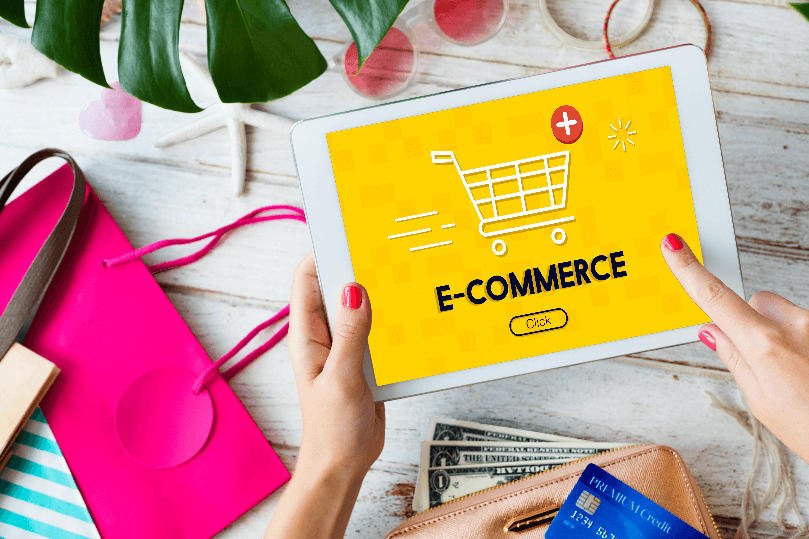 Once you have purchased a subscription to an e-commerce platform, you can start building your shop. First, you have to set up the visual store with the help of the platform's website builder. It will allow you to drag and drop the website, helping you create a unique branding experience for your customers.
The website builder has its share of free and paid resources. You can invest a little more and get the paid themes to stand out from the competitors.
Select a responsive and user-friendly store theme:
Choose a responsive theme for your store. A responsive website makes sure that your website is mobile-friendly and doesn't misbehave on smartphone browsers. Try building a user-friendly website with high-quality product images and precise descriptions.
Add clear product information and upload high-quality product pictures:
Setting up your product listing is another essential aspect of building your website. You'll need to upload data such as Barcode,e vendor information price, colours, sizes, categories, quantities, etc. If you have an inventory list stored on your system, you can upload an excel or CSV file to add products in bulk.
Once you have added the product, ensure all the important fields are filled. It means adding easily understandable prices, product descriptions, shipping charges, etc.
Setup Aleratate Payment methods for your shop:
Payment processing is another important aspect of setting up an online store. Ecommerce platforms usually collaborate with specific payment platforms that can help speed up the process. Check these details before you purchase a subscription to an e-commerce platform. Find out if the e-commerce platforms offer alternative payment methods. It improves the chance of sales. Today there are numerous payment platforms available, and you have to select the platforms that are most popular in your region.
7. Drive Traffic to Your Online Store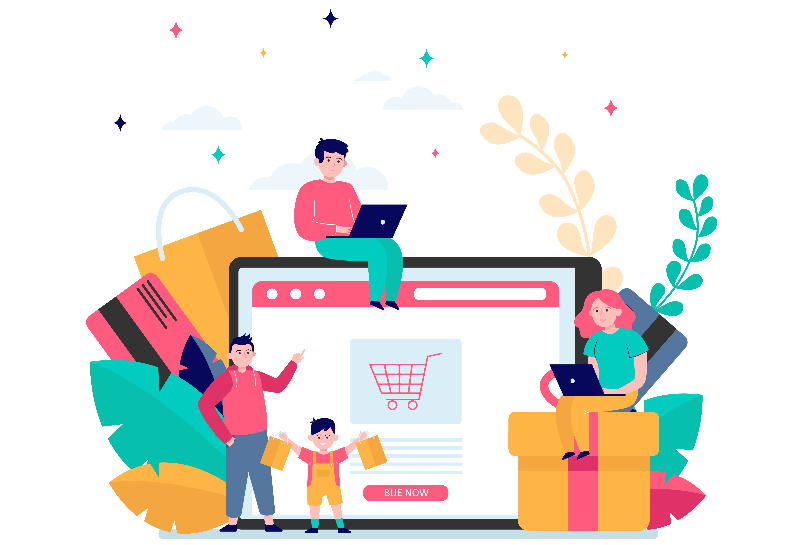 Setting up a website is just part of the deal. You have to work to build awareness of your fledgling business. At this stage, some of you already have plans on how to do it. We have discussed picking a marketing strategy before. Now, it is time to apply it to your online store.
Through Blogging:
Apart from SEO, paid advertisements, and social media marketing, you could also add a blog section to your store. Blogging can substantially increase the chances of your website ranking higher on the search engine, thereby aiding your SEO efforts. This type of blogging that works in tandem with SEO is known as inbound marketing.
Through Social Media:
Compared to the paid advertisement, Social Media Marketing offers a higher Return on investment. With social media marketing, your business gains long-term followers. Paid advertisements, on the other hand, are only visible to customers as long as you are paying. Once you stop paying for the advertisement, they are gone.
Through Email-Marketing:
Build an email list of the people purchasing your products. This way, you can send them a timely email and politely ask them to share their genuine review of your product. Products with genuine reviews have a higher probability of selling. It is just a little of what email marketing can do for your business.

8. Sell on other Ecommerce and Social Media Platforms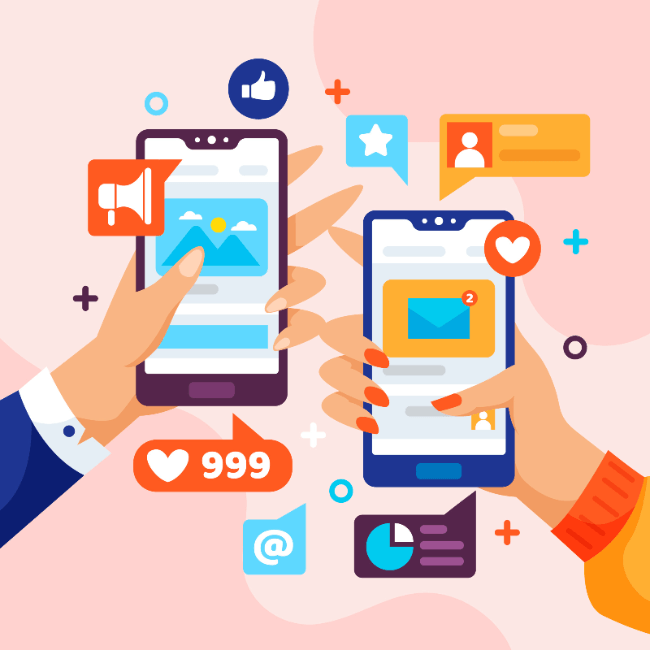 We have already discussed how social media platforms can help spread the word about your online store. It would be a great idea to use more than one platform to sell your goods. Social media business accounts are free. And you can quickly sign up for your store and brand.
Many of you would question the need for selling on marketplaces. Why should you sell on other marketplaces when you went to all this trouble to set up a dedicated store for your products?
To answer your question, selling on these platforms increases your reach. It establishes credibility. When people start purchasing your products on this platform, they'll learn about your brand. It should also bring in revenue that could help your business flourish.
Of course, you could also choose to sell your products on globally recognized marketplaces such as Amazon, eBay, and Etsy. It will save you the trouble of investing in marketing. But an online store is essential for the survival of your brand.
According to IBEF, the number of online shoppers continues to grow and will reach 220 million by the year 2025. The retail industry continues to grow at an exponential rate. It means there are opportunities for you to exploit the online customer pool by starting an online store.
We have provided you with the basic guidelines for building an effective store. If you keep the expenses to the minimum, opening an online store could cost you under 20K Indian Rupees. The amount may vary depending on the following services: e-commerce-platform fees, order-fulfilment costs, domain and hosting charges, marketing expert fees, etc.