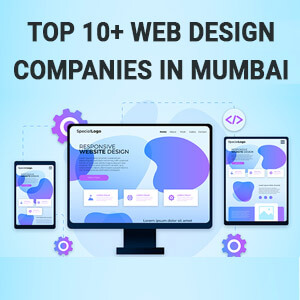 Making visual components for a website requires doing so to make it both aesthetically pleasing and user-friendly. Brands can add their unique components to further personalise it. The ultimate goal is to resonate with the brand's narrative. Web designers create responsive, clean websites by using an easy design process. The top website designers in Mumbai assist companies with the creation, design, construction, upkeep, promotion, and monetization of their websites. No matter what kind of site you need, static, dynamic, functional, responsive, etc, you can rely on them to deliver. They are specialists in building it.
Find a web designer who can assist you in keeping up with the always-evolving trends if you're thinking about investing in your website as well. We've put together this list of the top web design companies in Mumbai to help you in your partner hunt. Take a look at that!
1. Capsicum Mediaworks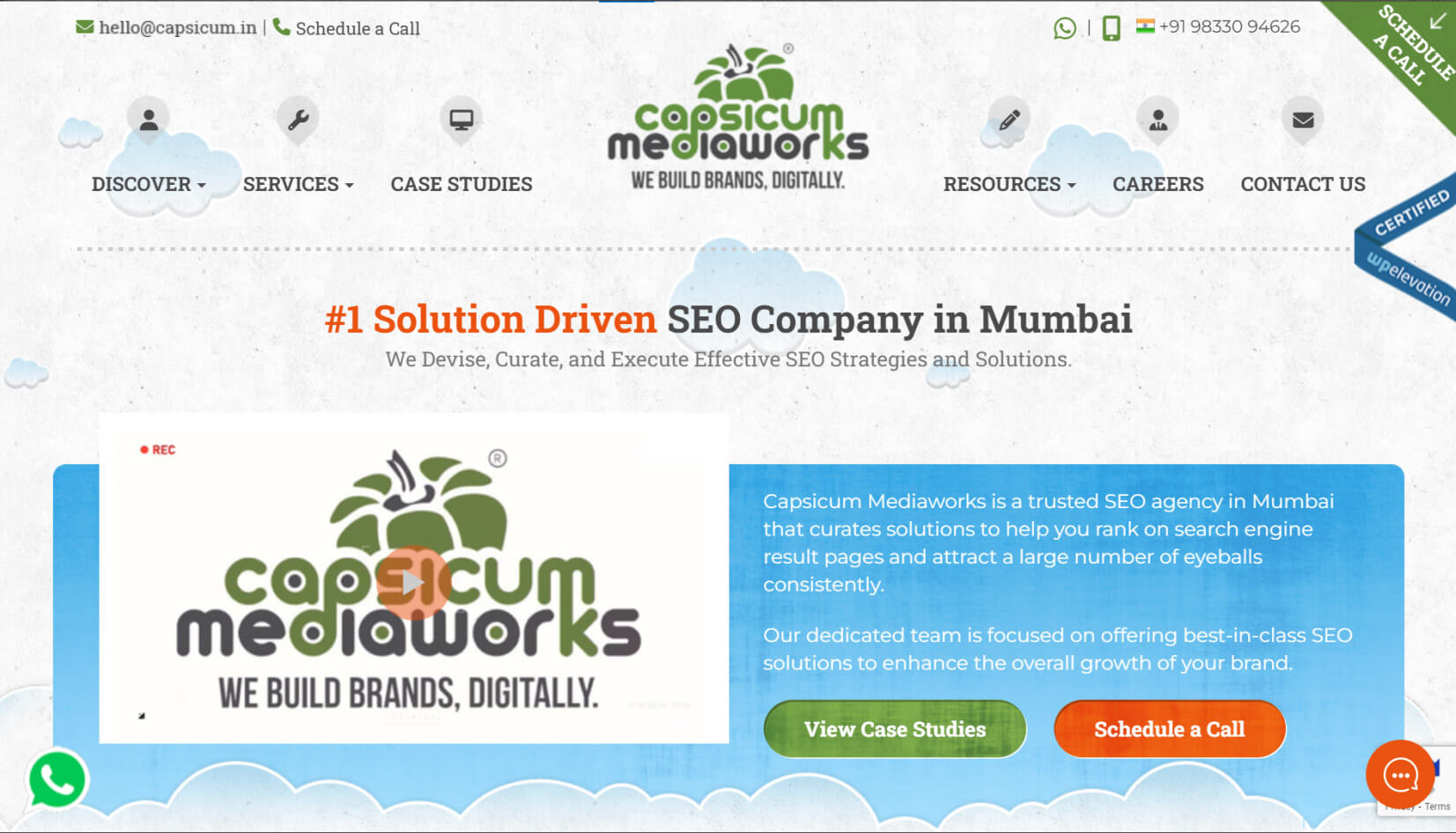 Capsicum Mediaworks, a reputable Web design firm in Mumbai, has over ten years of experience in the field and has continuously improved its services with its result-driven approach. Being a distinguished SEO in Mumbai, they recognize the significance of maintaining the top position and create website designs that ensure your company grows tremendously! They understand the significance of designing attractive and useful websites for your company. Capsicum Mediaworks is committed to developing websites that are useful, attractive, and adaptable.
3. Web Techneeq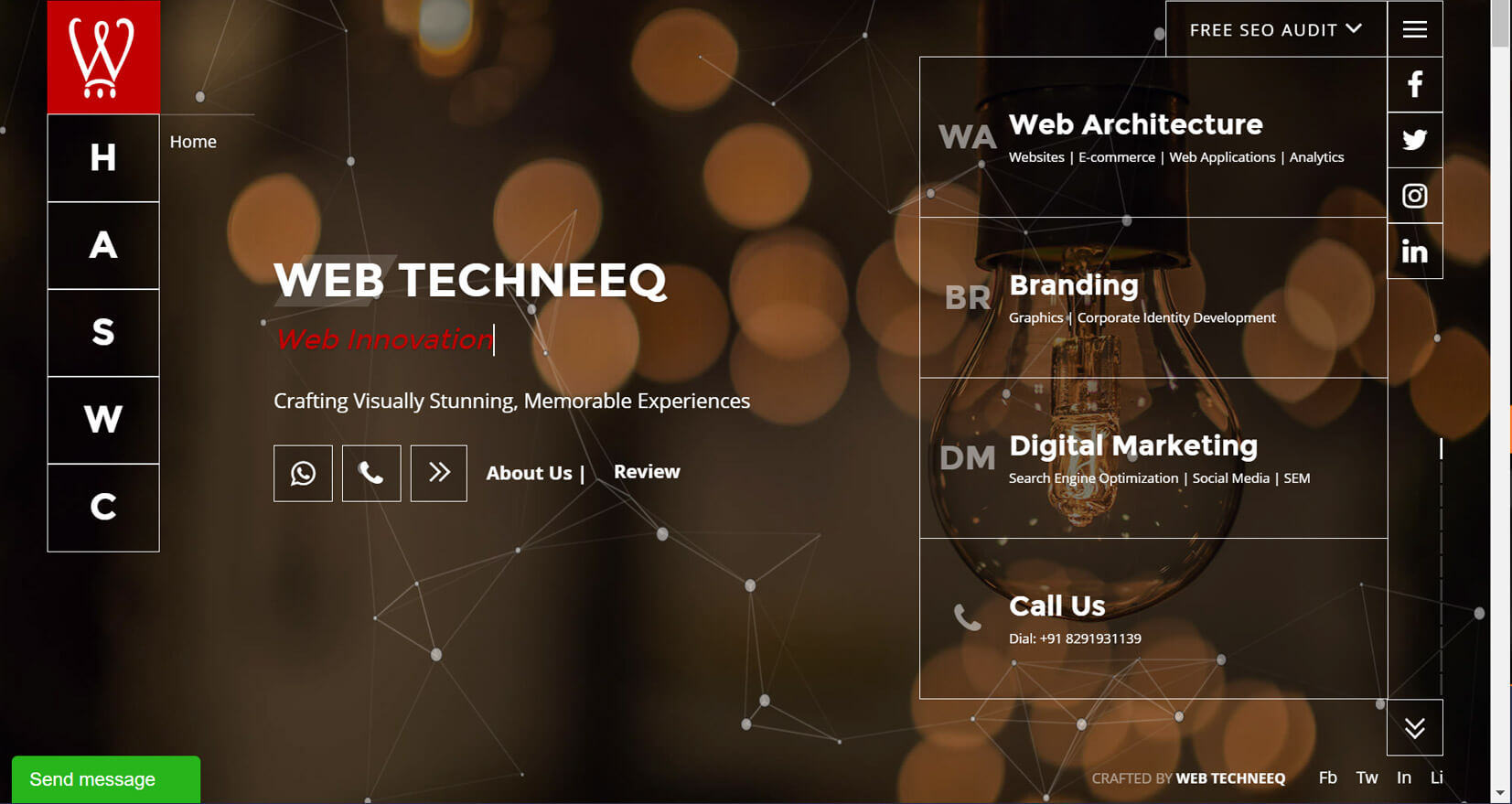 Based in Mumbai, Web Techneeq is a developing business that employs a dedicated group of software developers and website designers with varied interests in user interface design and other IT services. They take pride in identifying the various web media demands of their clients and offering them high-quality, cost-effective solutions with value added. They put a lot of effort into building websites and providing other services that are customised to the line of work, personal preferences, and aesthetic preferences of their clients.
5. MiracleworX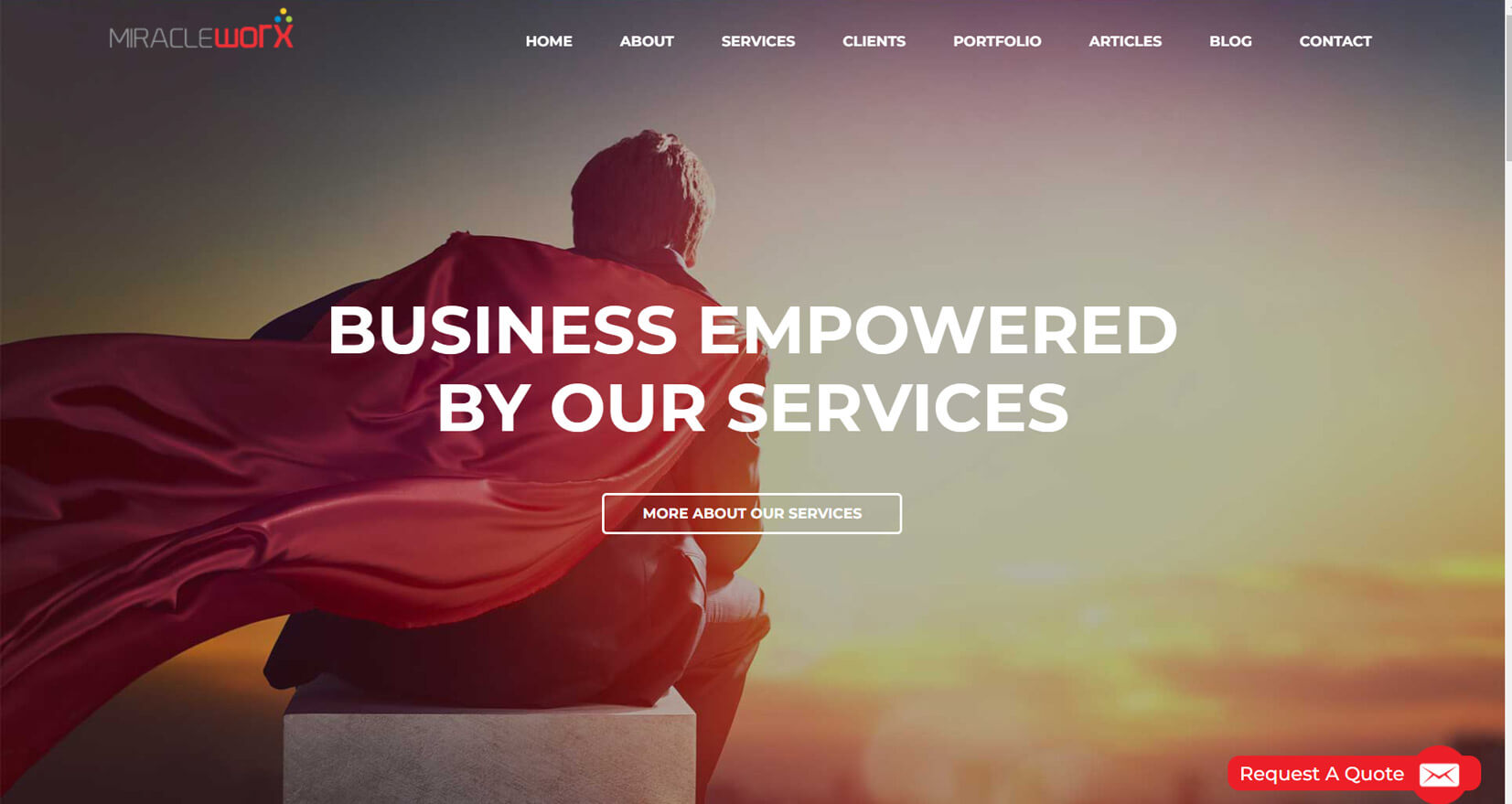 At MiracleworX, they offer complete digital solutions. From creating your website to managing its marketing, they take care of everything for you under one roof, making them your go-to place for all your website needs. Their Mumbai-based creative team has over 20 years of combined expertise designing websites for a range of diverse platforms. You're in for a treat when you combine this with the knowledge and skills that their technical team has contributed. Their combined expertise guarantees that the team creates websites of the highest calibre, supporting their claim to be the top web design firm in Mumbai!
7. Stymeta Technologies
Stymeta is a reputable web development and website design company in Mumbai, India with over ten years of expertise in the digital sector.  In addition to serving as a web development agency, they also provide 360-degree digital services to aid in the online expansion of your company. They take pride in employing some of Mumbai, India's top website developers, and web designers. Custom web development services are provided to clients worldwide by Stymeta Technologies. Their knowledgeable website developers will assist you in creating a website tailored to your demands, whether it's a static website or a fully-fledged complicated web portal.
9. Save as Web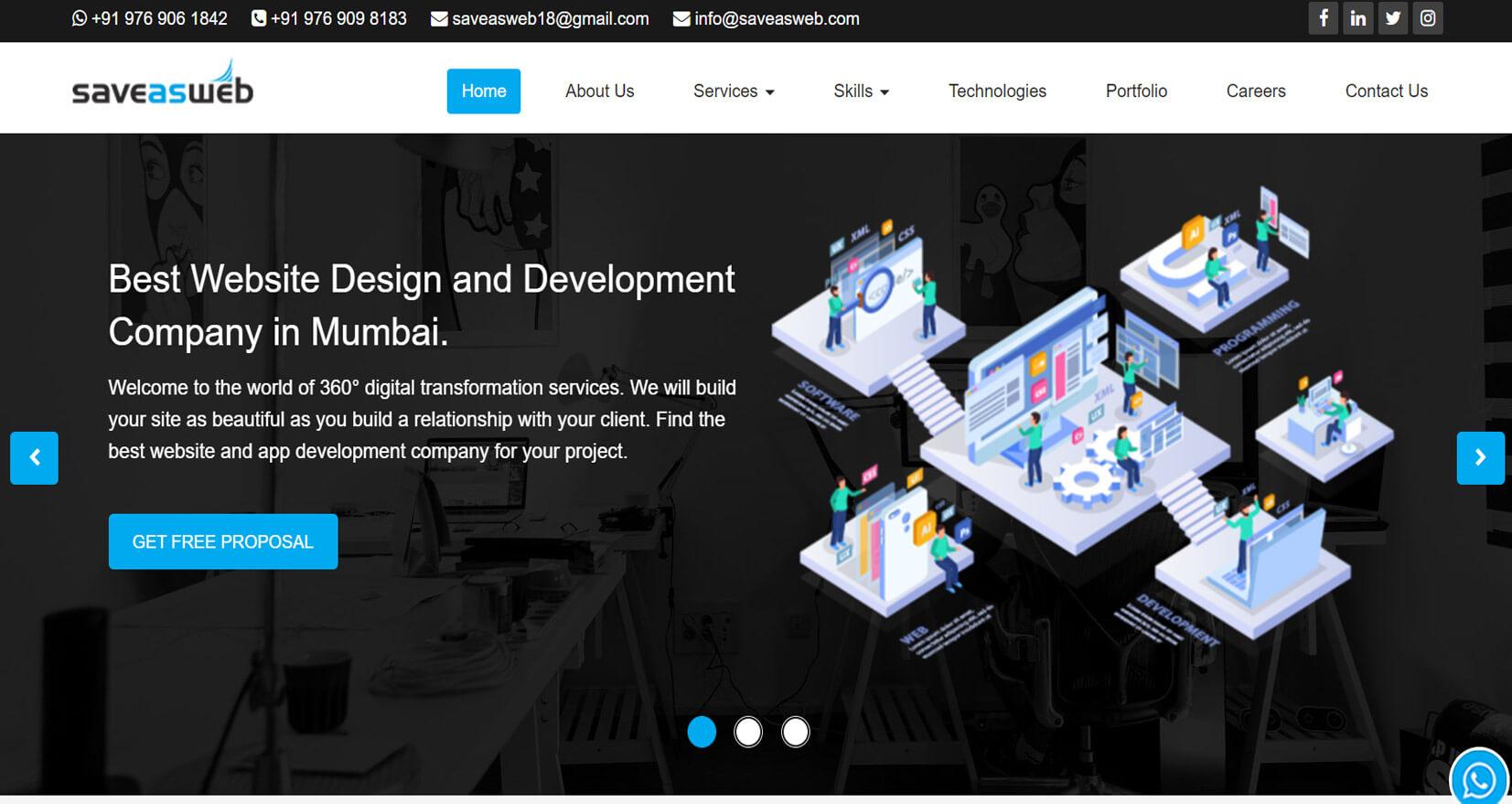 Save as Web, one of the top web development firms, view website design as an art form and possess the expertise to create websites that meet your needs. They are aware that your website reflects your brand and business. They create an appealing, expert, and user-friendly website for any business. Their qualified website developers in Mumbai have a high-quality website and mobile application but also develop in such a way that will engage them to reach out to your business.
11. Xee Design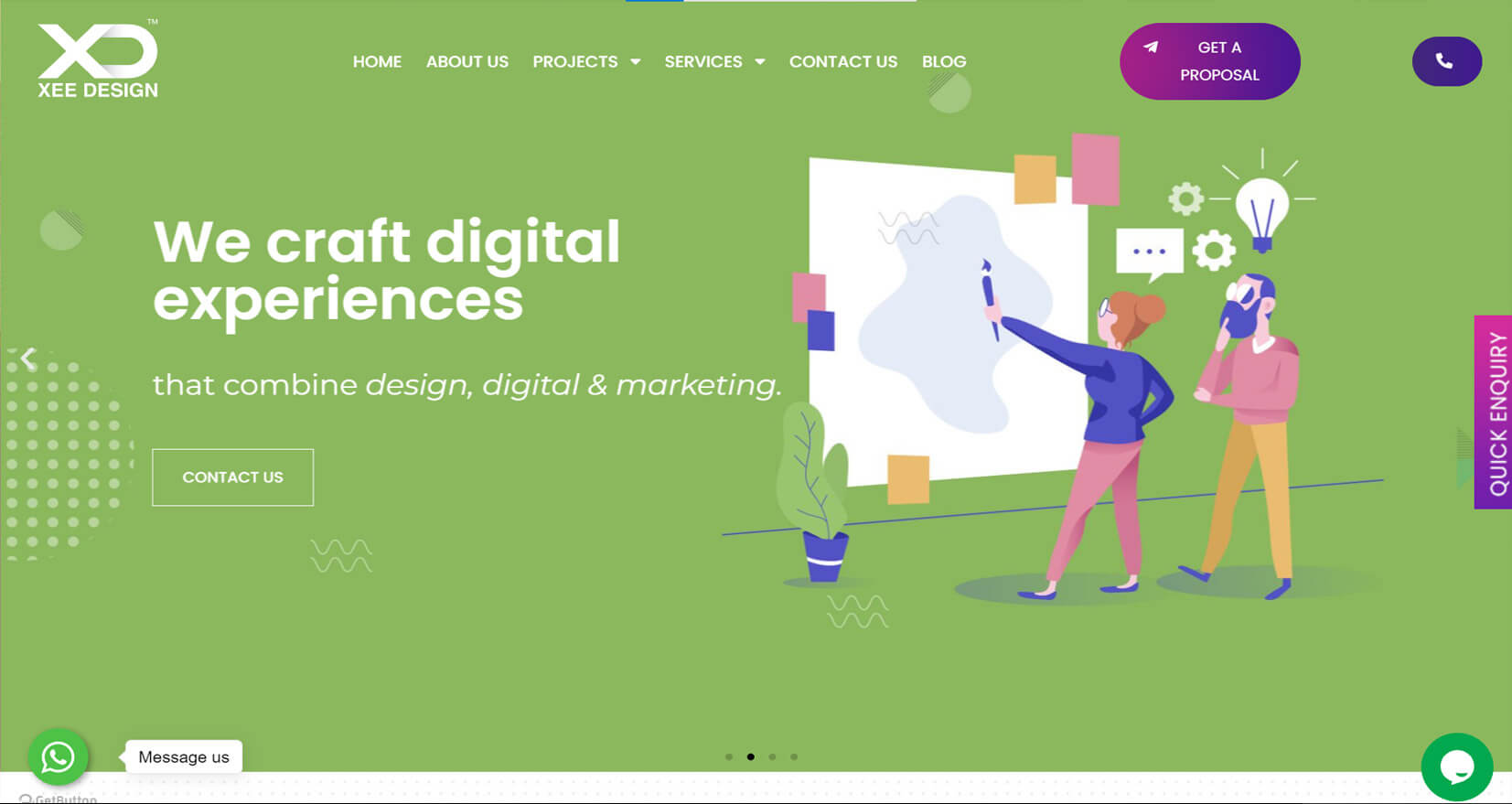 XEE Design created its name in the industry by delivering creative and corporate projects integrated with the latest technology which showcases not just their knowledge but expertise in the website designing company in Mumbai. They have a dedicated team of 19 website designers to help you build your dream website. They understand the need of having a responsive website for your business. They design and create the ideal website for you while considering your company's requirements, objectives, and aspirations.
Conclusion
After going through the top 10+ web design firms in Mumbai, we can now notice certain connections among them all (apart from the fact that they are all web design firms), but they also have unique characteristics that set them apart.