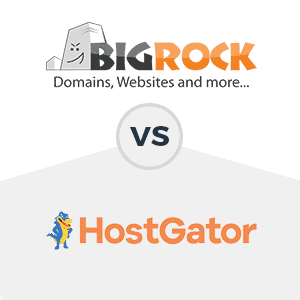 Building a new website? The first thing that you need to decide on after selecting a web building platform is web hosting. A web hosting company offers you all the important features needed for optimal site performance and function. It helps you to scale your website and also allows for new integrations. Your site will get a great uptime and high reliability with web hosting. Plus, it provides you with complete tech support.
There are many options available when it comes to web hosting. This is the reason why you need to read hosting reviews before selecting the best that suits your needs. For instance;
If you are planning to choose a web hosting plan for your site, then here is a quick BigRock vs HostGator review for you.
Which Hosting Company is The Best – BigRock or HostGator?
BigRock and HostGator are the most popular Best web hosting in India. They offer customers a wide range of options when it comes to hosting types. They offer optimal uptime and great support. They also offer added discounts for hosting, domain and other hosting-related purchases.
More importantly, they are a reliable name in the hosting industry, which ensures that your site is safe and secured at all times. Thus, if you want to know which is the best among the two, then read this BigRock vs HostGator review to find out!
1. BigRock vs HostGator – General Overview
General Overview of BigRock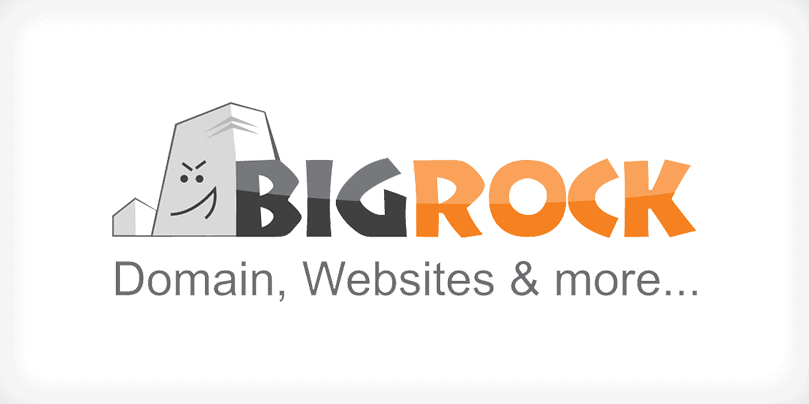 BigRock was founded in the year 2010 and since then its been the most popular web hosting site for startups and medium businesses. BigRock offers affordable hosting solutions along with great plan support. It lets you integrate with other platforms and plugins so that you can create a scalable website. It offers many plans on hosting along with customized features.
It also offers domain registration and added security support. It ensures the optimal performance of your website. The hosting company offers a DIY site builder support. You'll be able to build your site depending on your business needs. BigRock hosting powers more than a million sites in the webspace, so it also has comprehensive experience in web hosting. Read this BigRock review to learn more.
General Overview of HostGator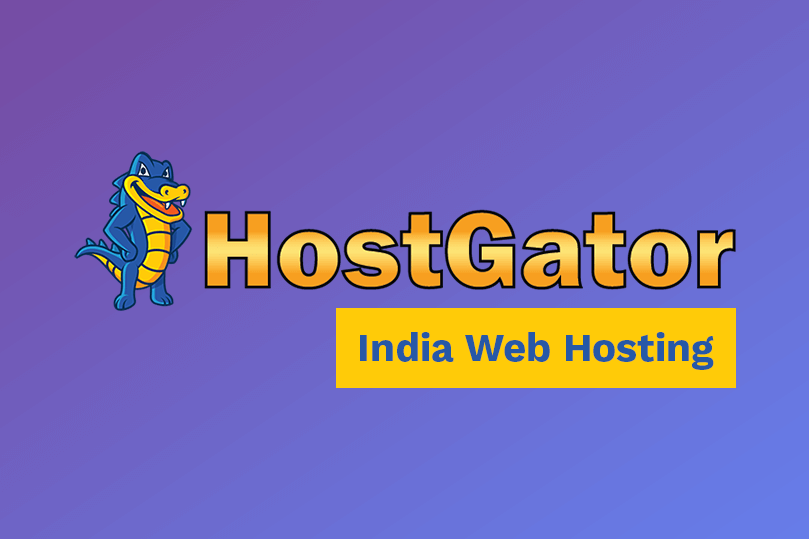 The company was founded in 2002 and is a global web-hosting provider. The hosting company provides dedicated plans on hosting with added features. The company hosts more than 8 lac sites in web space with its innovative service and design concept.
It is an ideal hosting company for small and mid-size business organizations. The company also offers expansion plans so if you want to scale your site higher, you can easily do that. From the best hosting service to great tech support, the company provides excellent hosting solutions. It also lets you integrate with other tools and platforms. For more details, read this HostGator review
2. BigRock India vs HostGator - Types of Hosting
Types of Hosting Offered by BigRock
BigRock hosting offers web hosting plans according to budget and needs. The hosting company offers web hosting plans that include basic and premium plans. It offers Linux hosting with special VPS hosting. The company offers Dedicated server hosting that benefits mid-size and large businesses.
It offers Windows and Cloud hosting plans so you can choose according to features. It offers WordPress hosting along with Enterprise and Email hosting plans. It also offers special domain name features with most plans.
Types of Hosting Offered by HostGator
HostGator hosting offers feasible plans that suit every website's needs. In web hosting, it offers Windows, Linux, and Open-source hosting. It offers a special Reseller hosting plan based on your business needs.
The hosting company offers VPS hosting with cPanel and Plesk. HostGator offers Managed and Windows dedicated server hosting. The hosting company offers domain transfer and domain registration feature along with HostGator Coupons. With WordPress hosting, the company lets you integrate with different plugins and tools so that you can customize your website.
Verdict: BigRock offers an array of plans that suit every budget, so it is a clear winner here.
3. HostGator vs BigRock- Hosting Features Offered
Hosting Features Offered by BigRock
BigRock hosting company offers unlimited space and bandwidth on most plans. It offers a single domain with an unlimited email option. It offers different programming languages that include PHP and Python.
It offers complete cPanel support with Plesk panel. The company lets you host the domain with full email support. It offers flexible database and infrastructure support.
BigRock offers web acceleration with a Softaculous installer. With Softaculous, you will be able to install many applications with a single click. The company also offers SSL certification with root access feature.
It offers coding language support backup feature. With its easy and institutive control panel feature, you'll be able to scale your site better.
BigRock offers an uptime speed of more than 99.9%. A good uptime speed is important for SEO and other web functions. The integration feature of BigRock provides easy access to other CMS platforms.
You'll be able to integrate your e-com website with the plans as well. The hosting company provides great resource allocation on hosting. With the migration feature, it allows easy migration to a higher plan.
Hosting Features Offered by HostGator
HostGator offers a range of features with hosting plans. It offers unmetered disk space, unmetered data transfer and unlimited bandwidth on most web hosting plans. The company offers lighting fast servers that help to increase your website speed. It offers free SSL certificates with backup support. It offers dedicated IP support with complete cPanel.
With an easy interface, you'll able to customize your site in a better way. The hosting company offers PHP support with faster upgrades. It offers an uptime guarantee of more than 99.9%.
HostGator offers free website migration feature, so you'll be able to migrate to different plans effortlessly. It also offers a static dashboard feature on plans. With advanced programming and database features, you can build your website with many languages.
It offers a free domain registration feature as well. It offers different affiliate programming features on plans. The hosting company offers auto-updates on plans, so you don't have to worry about site security.
Verdict: Both hosting offers flexible features that can give your site good exposure in the web space, so both win here.
4. BigRock Vs HostGator India - Security Features Offered
Security Features Offered by BigRock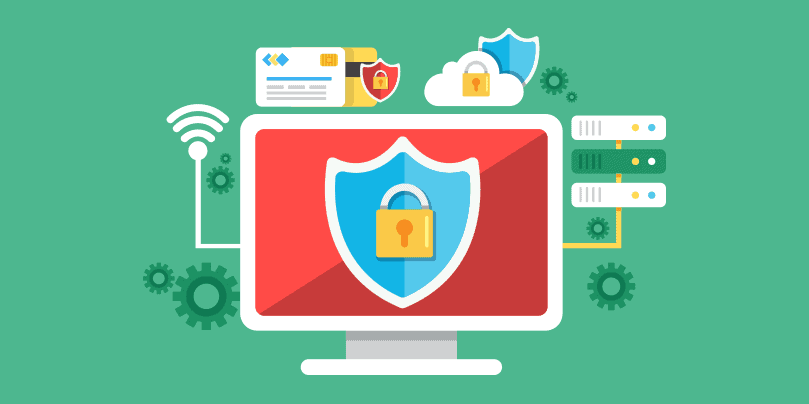 BigRock offers comprehensive security features with hosting plans that help to keep site safe. It offers privacy protection with data integrity. It offers network service protection and a holistic security model that provides data centre and network security.
It also offers firewall protection and a network intrusion detection system. The hosting company offers complete application and software security. The advanced features also provide personal and password security control. It also offers identification and authentication that makes your site secured.
Security Features Offered by HostGator
HostGator offers complete security features including malware scanning along with malware removal tool. It offers blacklist monitoring and website application scanning.
The hosting company offers a TrueShield application firewall security support. It also offers SQL scanning with a trust seal. It offers the feature of a true speed content delivery network. The trust seal provides customers full confidence that the site is secured and safe. Its a guarantee from the hosting company.
5. HostGator vs BigRock Review – Customer Support
BigRock Customer Support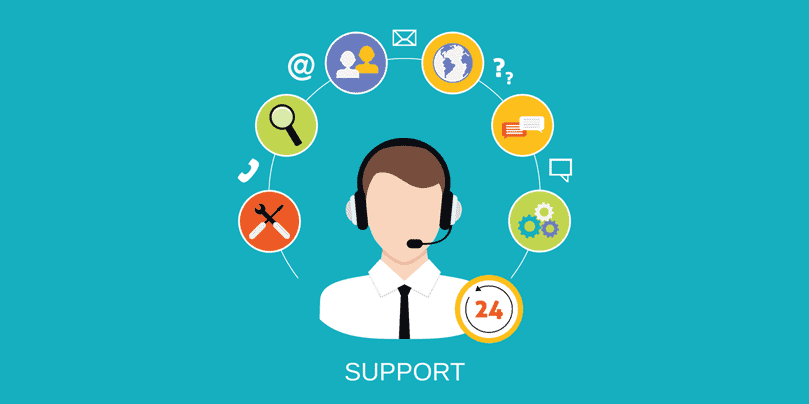 BigRock hosting offers excellent tech support to its customers. It offers 24/7 email, chat, and phone support. With its live chat feature, you'll get an instant fix for any issue related to your website.
BigRock hosting also offers a unique ticketing system if you have any queries related to the website. The customer support team is reliable and quick. You don't have to wait for a longer time for your solutions.
HostGator Customer Support
HostGator offers great customer support. It offers 24/7 support via chat, phone, and email. The live chat feature of the company provides easy access if you are stuck with any problem related to the website. The hosting company also offers billing assistance and forum support. HostGator offers a unique ticketing system that helps to resolve your issue in no time.
Verdict: Both the companies offer efficient customer support, so both are winners here.
6. BigRock Vs HostGator - Payment Options
BigRock Payment Options
BigRock offers different terms for payments. It accepts all forms of debit and credit cards that include Visa and MasterCard. It accepts net banking and online payments. Along with PayPal, it also accepts different offline payment modes. BigRock also accepts different prepaid cards. The payment options are flexible.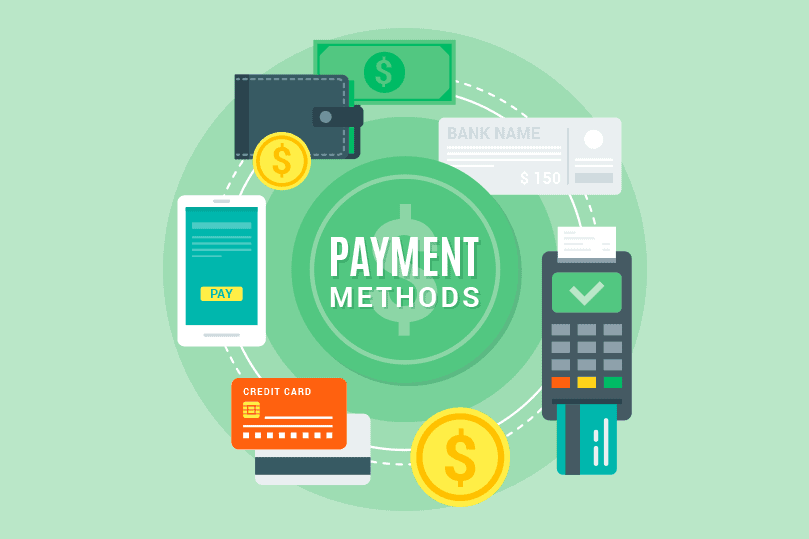 HostGator Payment Options
HostGator hosting company accepts all kinds of debit and credit cards for payment. The company accepts MasterCard, Amex, Diner, and a Visa card. HostGator also accepts PayPal and online transfers. You'll also be able to make payments through offline mode as well.
Verdict: BigRock offers flexible payment terms for most plans, so it wins here.
7. BigRock India Vs HostGator – Money-back Guarantee
BigRock Money-back Guarantee
BigRock offers a standard 30 days money-back guarantee on most plans. You need to apply for a refund online within the 30 days after which the refund won't be initiated. BigRock lets you migrate to another plan easily with online support. The hosting company offers flexible terms for refund policy.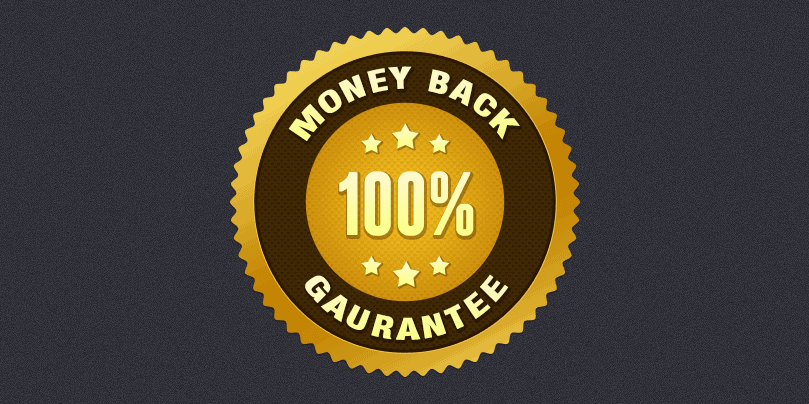 HostGator Money-back Guarantee
HostGator offers a 45 days money-back guarantee on plans. If you compare it with other hosting companies, then it's great. If you need to migrate or discontinue a plan, you'll get a refund within 45 days. Apply for a refund online for quick access.
Verdict: HostGator offers a 45 days money-back guarantee, so it wins here.
BigRock hosting offers affordable and scalable hosting plans along with BigRock coupons. It offers an easy tier with any website and the customer support option is good. HostGator offers plans that can resonate with any buyer. It gives you complete value for your money along with added services.
In HostGator vs BigRock Review, BigRock seems to be the winner as it offers affordable hosting solutions with complete competence. It also offers comprehensive features on plans.